Phil Mickelson Misses US Open Cut, Major Win for Sportsbooks
Posted on: September 19, 2020, 12:02h.
Last updated on: September 19, 2020, 01:42h.
Phil Mickelson will have to wait at least another year to complete the career Grand Slam.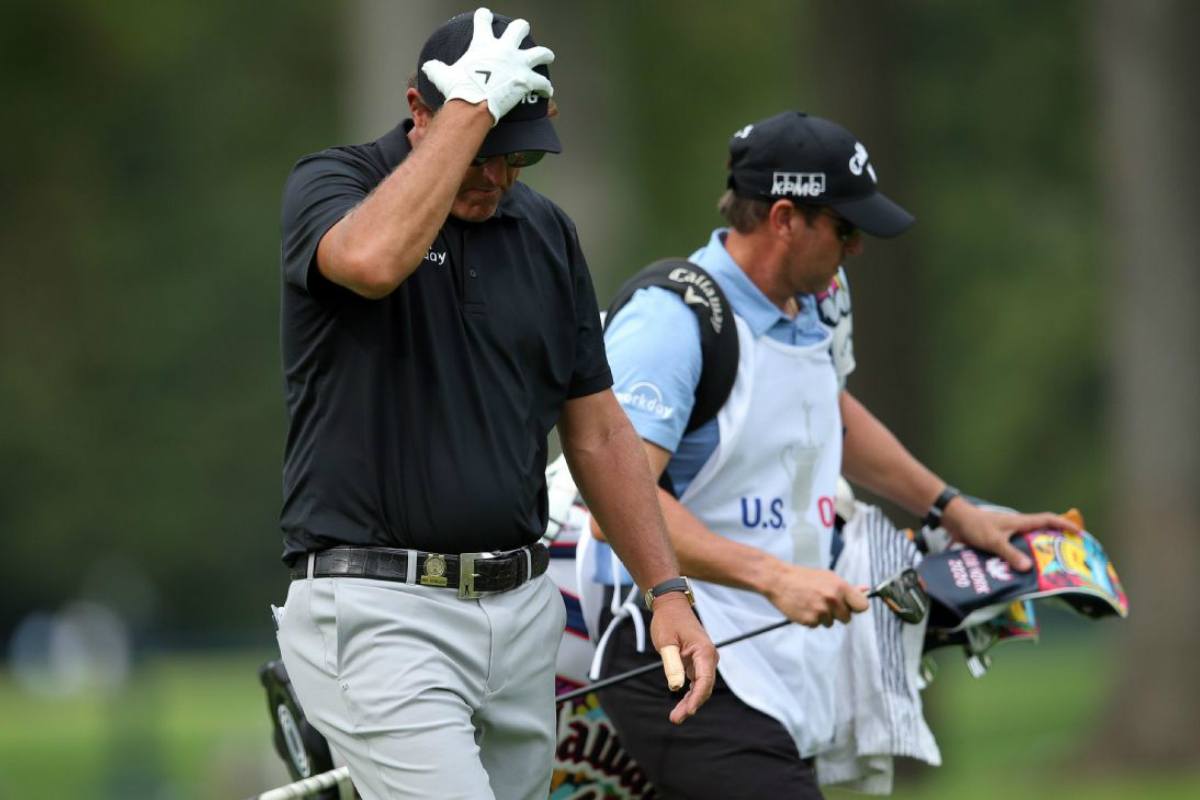 Lefty arrived at Winged Foot without his best stuff. The five-time major winner conceded prior to the first round that "This is the worst I've played in the last three months."
It didn't stop his biggest fans from making large wagers on him winning at Winged Foot, the site of his 2006 collapse on the 72nd hole that cost him the US Open. One bettor placed a $45,000 bet on Mickelson at 75/1 odds that would have netted $3,375,000. Instead, William Hill — the sportsbook that took the bet — will keep the cash.
Mickelson's Thursday round of 79 was tied for his worst opening round in any major in his Hall of Fame career. His second round of 74 finished him at +13, ahead of only a handful of players in the 144-man field.
At William Hill, Mickelson was responsible for nine percent of its handle prior to the opening round. The 50-year-old accounted for five percent of all the tickets.
At BetMGM, Mickelson commanded 10.8 percent of the handle, and was the sportsbook's largest liability. The Westgate SuperBook said Lefty was its greatest liability, too. With him exiting the tournament early, Mickelson turned out to be a winner for the house.
Familiar Bettor
Golf bettors will not soon forget the name James Adducci. In 2019, the Wisconsin man wagered $85,000 on Tiger Woods winning the Masters on odds of 14/1. The bet paid off to the tune of $1,190,000.
Adducci went even bigger by letting $100,000 of his winnings roll over to Woods claiming the next three Grand Slam events on 100/1 odds. That bet would have won $10 million. But alas, Woods didn't win any of the three.
Adducci was back this week, as he was the man behind the $45,000 wager on Mickelson.
"I was just imagining what it must mean to him playing at Winged Foot and pulling it off toward the end of his career," Adducci told Golf Digest of his wager on Mickelson. "I just tried to put myself in his mind-set of what it would mean to win. And it would be the absolute highlight of his career if he was able to pull it off."
Disappointing Week
Mickelson didn't shy away from reporters following his second and final round of the 2020 US Open.
I'm a little disappointed, because I'd prepared and worked hard and felt ready, and I got out here, after playing some really good golf the last few months at home, I get out here and I play some of my worst," he told Golf Channel.
One major remains in 2020 — the Masters — which Mickelson has won three times. Mickelson is at 60/1 to win his fourth green jacket.
Rory McIlroy would cap off the career Grand Slam with a victory at Augusta National in November. He's at 12/1.