Pennsylvania Slot Machine Revenue Decreases, as State Lawmakers Mull Gambling Expansion
Posted on: July 7, 2017, 05:00h.
Last updated on: July 7, 2017, 04:19h.
Pennsylvania slot machine win at the state's 12 land-based casinos fell during the 2016/2017 fiscal year. Meanwhile, lawmakers in the Harrisburg capital are continuing to contemplate expanding gambling and allowing slot machines to be placed inside bars and restaurants, truck stops, and airport terminals.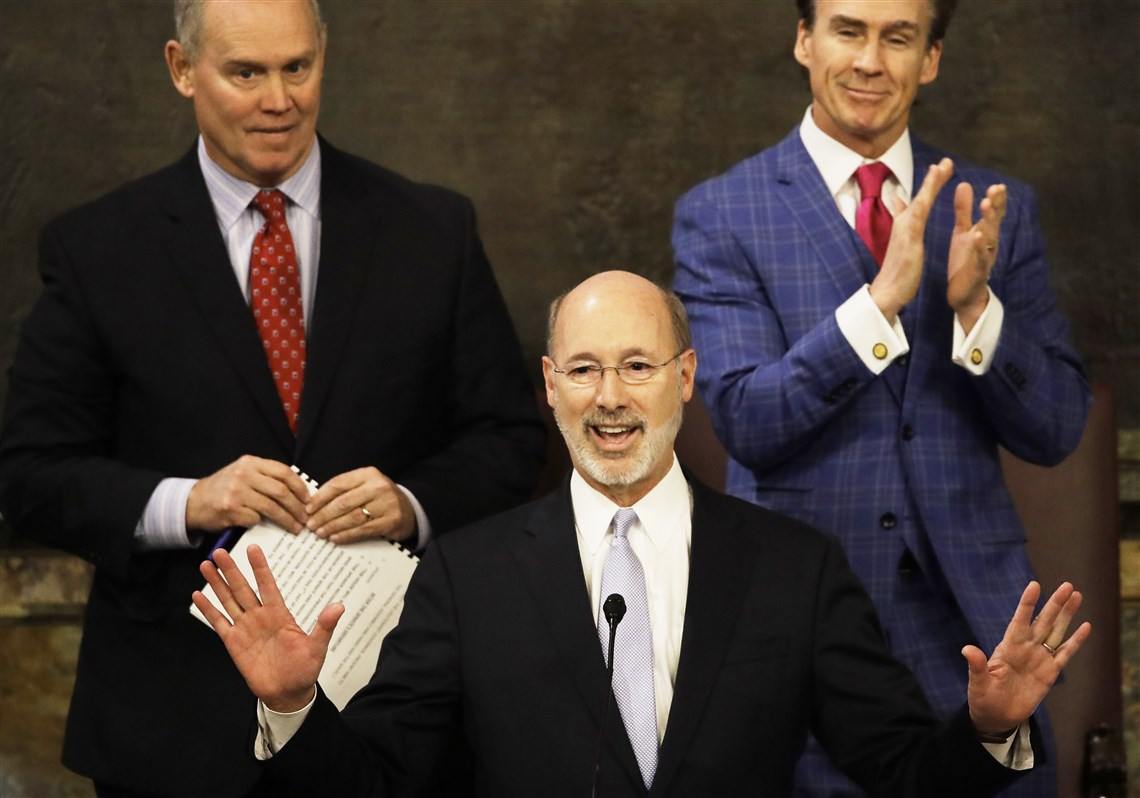 Total gross revenue from slot machines totaled $2.336 billion between July 1, 2016, and June 30, 2017. That's a 2.2 percent drop compared to 2015/2016 when slots took in $2.388 billion.
Of course, that led to a reduced take for the state's coffers. Tax revenue from slot machines was $1.236 billion, nearly $39.5 million less than the previous fiscal year.
Slot revenue was down at 10 of the 12 casinos, including the richest facilities. Parx Casino and Sands Bethlehem fell negligibly at 0.45 percent and 0.39 percent, respectively. But Rivers Casino lost 2.46 percent, and The Meadows saw revenue plunge over 3.5 percent.
The slot revenue report issued by the Pennsylvania Gaming Control Board comes at a rather inopportune time, as the Republican-controlled legislature is expected to work through the weekend in trying to find common ground on a budget resolution with Governor Tom Wolf (D).
Tax or Gamble?
State senators and representatives passed a $32 billion spending bill last week, but it creates a $2.2 billion budget shortfall. The Republicans and Wolf have very different opinions on how to go about funding the gap.
The GOP wants to expand gambling. In addition to the widespread allowance of businesses to incorporate slot machines, a gaming bill passed by the House would legalize online casinos and daily fantasy sports, and create regulations for sports betting should the current federal ban be repealed by Congress or the US Supreme Court.
Gaming expansion isn't as supported in the Senate, but the higher chamber shares in that it doesn't want to raise taxes on Pennsylvanians.
Wolf has called for a tax that would attack the production of Marcellus Shale natural gas, close corporate tax loopholes, and charge municipalities without a local police department for state law enforcement coverage.
It's unclear what Wolf will do with the underfunded appropriations bill that's on his desk. He can of course sign it or veto it, or allow it to become law without his signature, which would happen if he doesn't act by midnight on Monday.
Slot Expansion Odds
The first-term governor had previously expressed his willingness to consider gambling expansion, but the new report regarding Pennsylvania slot machine revenue might reverse that position.
Wolf recently explained, "I want real net revenue. I don't want anything that we do in gaming or gambling to interfere with the revenues that are already in place. If it just cannibalizes and takes from one bucket called gambling to another, the commonwealth isn't doing anything."
With 10 casinos taking in less slot revenue during the most recent fiscal year, allowing bars, restaurants, truck stops, and airports to house the gaming machines would seemingly only further reduce their take.
The legislature will reveal with it agrees when the lawmaking body unveils its plan to generate over $2 billion in new revenue for the state.