Pennsylvania Online Gambling Legislation Poised for Budget Inclusion 
Posted on: May 18, 2016, 02:11h.
Last updated on: May 18, 2016, 02:12h.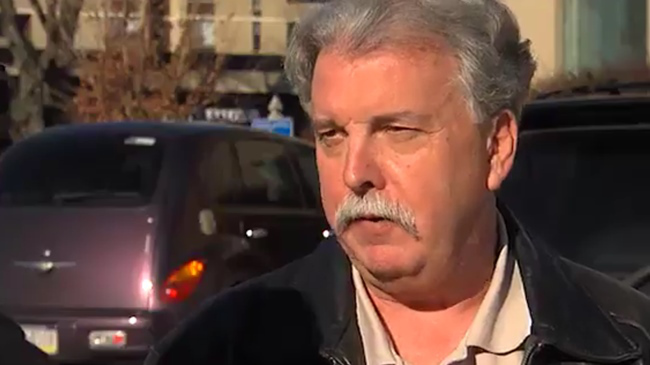 Pennsylvania online gambling is being heralded as a potential saving grace for state lawmakers in Harrisburg looking to overcome a $1.8 billion budget deficit. While some in the state capital are advocating for a sales or income tax increase, House Republicans are looking to Internet casinos as one possible solution to bridge the gap.
"It's definitely on the table," Stephen Miskin, press secretary to State House Majority Leader Dave Reed (R-District 62), told LancasterOnline.com.
The State House and Senate are currently battling over the 2016-17 fiscal budget and determining the best way to increase spending per Governor Tom Wolf's (D) plans.
Growing Paynes
The iGambling bill at question is State Rep. John Payne's (R-District 106) HB 649, legislation that would overhaul the state's current gambling laws to allow for the inclusion of Internet casinos.
HB 649 would license each Internet operator at a one-time cost of $8 million, plus an additional one-time $2 million fee to fund problem gambling initiatives. Licenses would be renewed to companies in good standing at an annual cost of $250,000.
Online casino companies would additionally pay a 14 percent tax on daily gross revenues.
Though the tariffs might seem exorbitant at first glance, it's important to remember that Pennsylvania has some of the country's highest tax rates on land-based casinos. The state has an effective tax rate of 55 percent on the commonwealth's 13 brick-and-mortar casinos.
First introduced in February of 2015, Payne's bill hasn't made much progress outside the House Gaming Oversight Committee in which he chairs. Last November, the committee voted 18-8 in favor of HB 649, but the statute has since dragged its feet in the House chamber.
Helping Hand
Payne's critics say the Dauphin County lawmaker is simply seizing the budget situation problem for the advancement of his own interests and that gambling isn't the solution.
"While the legislation has the ability to generate revenue for the Commonwealth, it also comes with risks," House Majority Whip Bryan Cutler (R-District 100) said.
Advocacy groups against any gambling expansion have also made their voices heard, but Payne says it's a common misconception that his bill seeks to expand gambling. He argues gambling is already available on Pennsylvania computers and smartphones.
"Is it the savior for the budget problem? No," Payne told the Reading Eagle. "But isn't it the right thing to do to protect our children and compulsive gamblers?"
A poll accompanying the Reading Eagle article asks readers if they think online gambling in Pennsylvania is a good idea, and as of May 18 a staggering 76 percent of respondents answered "yes." Of course, the poll has no scientific merit and a simple refreshing of the page allows readers to cast a second ballot.
Wolf hasn't formed a solid position one way or another when it comes to online gambling, but with his top priority being higher funding for public education, it's largely believed he'll gladly welcome any additional revenue resources.
Lawmakers have less than 45 days to figure out their blueprint for the fiscal budget, and decide if online gambling will move forward.
Most Read