PayPal Returning to United States Online Gambling Market After 12 Year Hiatus
Posted on: September 16, 2015, 11:58h.
Last updated on: September 16, 2015, 12:02h.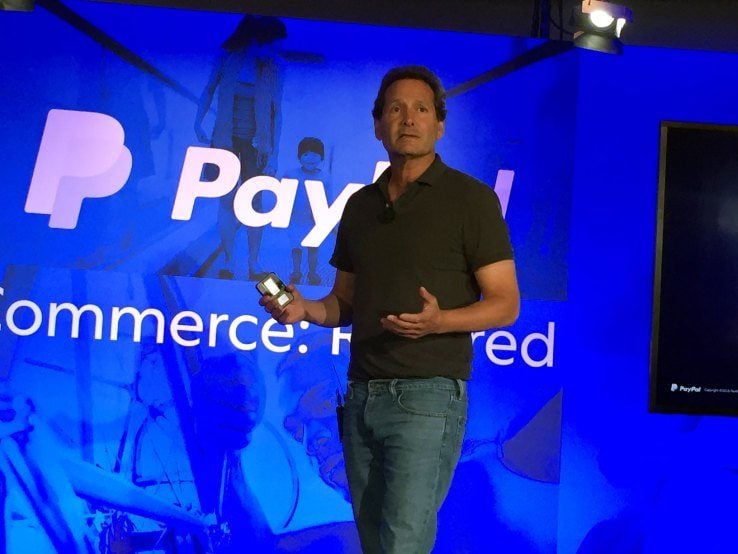 PayPal has decided to get back into the game in the US Internet gambling market. The move comes after leaving the table 12 years ago after the digital payment giant merged with eBay in 2003.
PayPal's partnership with the e-commerce conglomerate forced its services to be more closely scrutinized, ultimately leading the online financial processor to discontinue transactions related to iGambling in the United States.
Now, following its split from eBay in July, PayPal is once again an independent company and is apparently on the prowl to determine whether online gaming is ripe for re-entry.
A company spokesperson confirmed that the payment processor is indeed testing the waters with four operators, most notably Caesars Interactive Entertainment (CIE).
"PayPal is launching a pilot program to support four leading real money gaming operators to offer PayPal as a way for gamers to fund their online accounts with these merchants," the company told news channel CNBC. "As a global payments provider, PayPal's goal is to give people safe and simple ways to pay for the things they want, so long as we can comply with applicable laws."
Internet poker players in Nevada, New Jersey, and Delaware in the WSOP.com rooms now have the option to use PayPal to fund their bankrolls, and should the test run be successful, that could quickly expand to additional online casinos and poker rooms.
PayPal Pay Dirt
Many observers in both the financial and gambling industries are wondering why PayPal has decided to silently move back in on iGambing in America, but analysts say it's for good reason, as the company begins its new existence as a sovereign yet publicly traded enterprise.
Online gambling is still considered a fuzzy area for many politicians and citizens, and using an Internet service that caters to such a market could have its drawbacks among weary web users.
However, there's also a tremendous upside for PayPal should additional states legalize iGaming, especially larger and more populated jurisdictions like New York and California. That potential upside could be crucial for PayPal's long-term success, as additional revenue streams will be needed to continue growth. That's because newer forms of online transactions have since popped up with several online market leaders.
Amazon is making a concerted effort to expand its "Pay with Amazon" product outside its marketplace, Facebook now allows users to exchange money for free, and additional e-wallets are popping up on what seems like a weekly basis.
"Competition abounds and we think the longer-term health of the company will be based on its ability to navigate regulatory processes in order to offer a broader array of traditional banking services within its portfolio," Scott Tilghman, B. Riley senior analyst, told Benzinga.
Since its initial public offering in July, PayPal is down more than 10 percent.
Daily Fantasy Sports Pays Up
PayPal is being cautious in its approach back into online gambling in the United States, but when it comes to daily fantasy sports (DFS), the company isn't wasting a minute. Players wishing to perform DFS wagers on FanDuel and DraftKings, the two market leaders, can now easily do so using PayPal.
Why is PayPal so open to DFS, yet so circumspect with online gambling? PayPal's own terms and conditions stipulate that its services cannot be used for any "activity with an entry fee and a prize" including casino games, sports betting and fantasy sports, unless pre-approval is obtained by the operator.
Since PayPal has already approved DFS networks to allow its services, US online gamblers could soon see their casino account offering the processor as an option in the coming months.