Temporary Block Placed on Alternate Bid for New Jersey's Atlantic Club
Posted on: May 12, 2013, 05:32h.
Last updated on: May 8, 2013, 07:34h.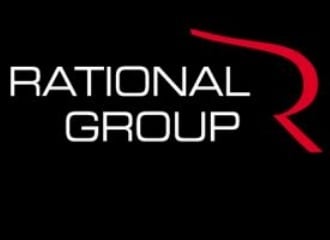 As the continuing saga of PokerStars' attempted entree into the Atlantic City casino market unfolds, Rational Group US Holdings, the parent company of the online poker site, successfully gained a court order that places a temporary block on the Atlantic Club casino-hotel owners from selling the venue to another bidder.
The temporary court order bars the owners of the casino venue, Colony Capital LLC, from selling up to a new interested party prior to a New Jersey Superior Court hearing set to take place in mid-May.
Deal Called Off
The PokerStars owners filed a complaint with the court following Colony Capital LLC's declaration that the pending sale of the casino to Rational Group was off after the gaming operator's New Jersey casino license approval was delayed beyond their originally agreed-upon deadline.
Rational Group claims the purchase agreement took into account the possibility of a delay in processing the license application if regulators required submission of further information, and insists that Colony Capital LLC has now acted in bad faith.
Adding to Rational's arguments is the fact that they advanced the club $11 million to enable the financially struggling venue to keep up with its bills,  after being told by the Atlantic Club that they had liabilities of more than $30 million in unfunded pensions, and would be forced into bankruptcy if the sale did not advance.
Leading up to the recent termination of the deal by Colony Capital LLC, the PokerStars parent company reportedly approached the investment firm about an extension on the closing date of the purchase agreement on April 23rd,  and submitted a written proposal the following day to take on the workers' compensation claims against the Atlantic Club, likely as a gesture of goodwill in the hope of gaining favor to extend the deadline.
Over a Barrel
The Atlantic Club apparently felt they had Rational over a barrel, and on April 26th offered to extend the deadline by just ten days if they agreed to pay an additional $6 million, while the club retained the right to discuss the sale with other interested parties during this ten-day extension period.
As if they hadn't kicked enough dirt into the faces of the PokerStars owners, Colony Capital LLC approached the operator the very next day, saying they wished to terminate the purchase agreement, and formally declared the termination of the agreement on May 1st, even after Rational had offered to pay an additional $4 million.
Atlantic Club must respond to the court on all these issues by mid-May.