Over 200 Pennsylvania Towns Tell Casinos They're Not Welcome
Posted on: December 8, 2017, 04:00h.
Last updated on: December 8, 2017, 03:07h.
The Pennsylvania Gaming Control Board (PGCB) is hearing loud and clear from townships and municipalities across the Commonwealth that they are vehemently against permitting casinos to be built in their backyards.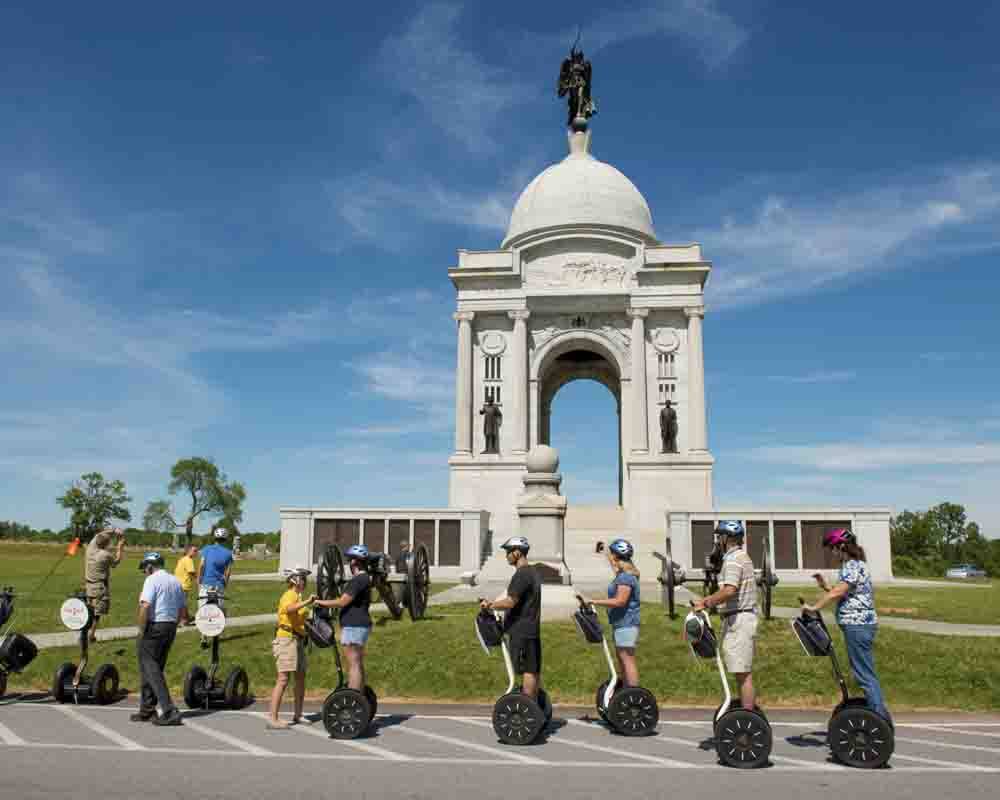 Governor Tom Wolf (D) signed a far-reaching gambling expansion package in late October that authorizes up to 10 so-called "mini casinos" in rural areas at least 25 miles from a present casino. Towns have until December 31 to pass local resolutions withdrawing their candidacies from being a potential satellite gambling venue host.
As of December 4, exactly 200 municipalities have told the PGCB that they do not wish to be part of the bidding process. That number will only expand when the next update is issued on Monday.
While 200 secessions sounds like a lot, and perhaps it is a number lawmakers and the PGCB didn't necessarily expect, the fact is that there's 2,560 total municipalities in Pennsylvania. That means that 92.2 percent remain, though not all qualify for the satellite casinos.
The 10 full-fledged casino operators will be able to submit sealed bids to the PGCB in 2018. The highest offer over the minimum $7.5 million will receive first dibs on the rural location of their choosing.
Satellites will be permitted to house up to 750 slot machines and 30 table games, with the latter coming at an additional $2.5 million operating fee.
Interested Markets
Reading is viewed as a preferred location to host a satellite casino. With just short of 90,000 residents in the city proper, and 400,000 in the surrounding area, the Berks County city is the state's fifth most populated metro.
Earlier this week, the Reading City Council voted unanimously to welcome a mini casino. "We are in full support of this," Councilman Jeffrey Waltman explained. "Our message is, 'Take a very close look at us, because we're here to support the effort.'"
Hosts receive four percent of gross slot and table revenue, while the state will take 50 percent of terminal wagers, and 10 percent off the tables.
In addition to Reading, another key host target is emerging with College Township, home to Penn State University. While State College, where most of the large campus is located, has opted out, neighboring College Township wants a seat at the gambling table.
However, due to a local "adult business ordinance" that restricts where gambling can take place, the only potential location for the casino in College Township would be the Nittany Mall. Like so many malls across the US, the shopping center has seen business decline over the last 20 years due to online shopping.
College Township Manager Adam Brumbaugh wrote in the third-person this week, "Given the ongoing economic struggles of the Nittany Mall … and coupled with the fact that all other Centre Region municipalities have opted out of hosting a Category 4 casino, the Manager strongly believes that casino gaming could be a true and powerful opportunity to redevelop both the Nittany Mall property as well as surrounding commercially zoned properties."
Other satellite location targets are thought to include Lancaster, Gettysburg, York, Williamsport, and Altoona.