Osage Nation in Oklahoma Receives Federal Approval for Two Additional Casinos
Posted on: July 21, 2020, 10:02h.
Last updated on: July 21, 2020, 12:16h.
The Osage Nation in Oklahoma has been granted federal approval from the Bureau of Indian Affairs (BIA) to move forward with two more casino projects.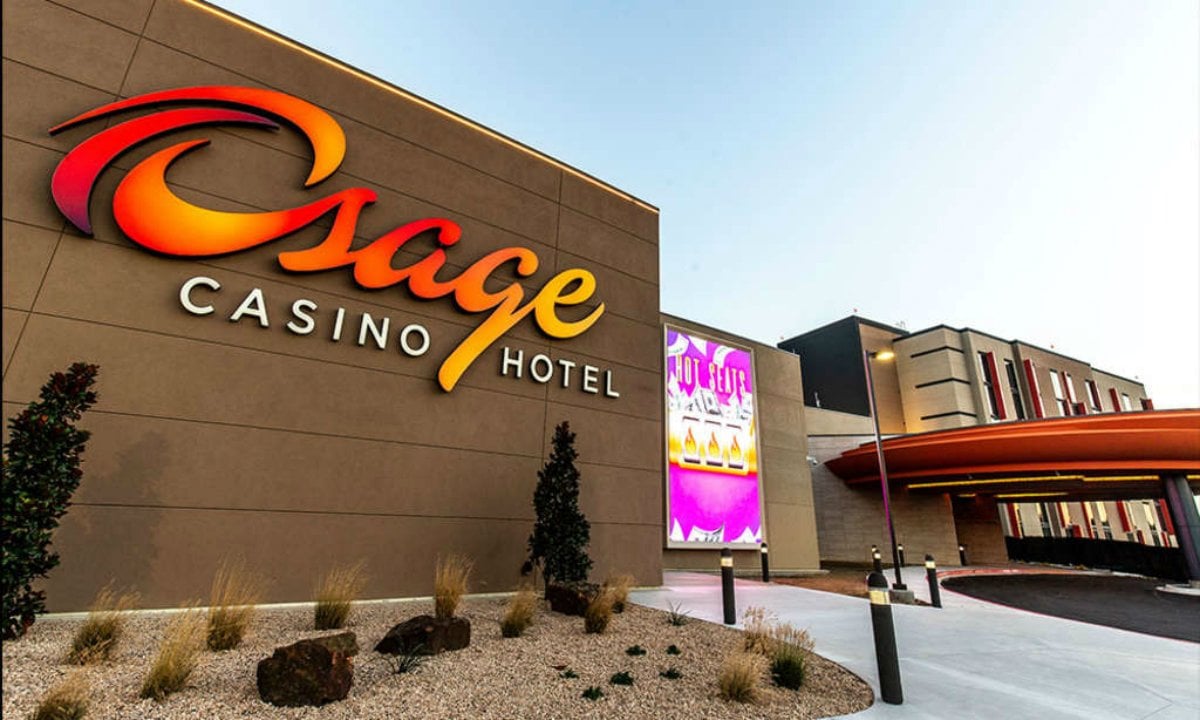 The Oklahoma tribe was certainly patient in waiting for the BIA to formally take its land into trust. The Native American group first submitted land-into-trust applications for properties in Bartlesville and Pawhuska in 2014 and 2016, respectively.
Tara Sweeney, assistant secretary of Indian Affairs at the US Department of the Interior (DOI), said both applications have been approved. The first is for 125 acres of land in Bartlesville, located at US Highway 60 two miles west of the city. The second application is for 63 acres in Pawhuska, located at the intersection of highways 99 and 60.
With this action, The Osage Nation can now move forward on its economic development plans and enjoy the benefits of its lands," said Sweeney. "I congratulate Principal Chief Standing Bear and the Osage people on this achievement."
"Your success is a testament to your determination to bring greater prosperity to The Osage Nation, now and for generations to come," she added.
The Osage Nation lost more than 90 percent of its land in 1907 when Oklahoma became a state. The tribe relies on its casinos to fund its sovereign government and community services.
Breaking Ground 
The Osage Nation currently operates seven gaming facilities. But only three are Class III venues that offer slot machines and table games. The other properties are Class I and II establishments, which are permitted to offer pull-tabs, punch boards, tip jars, bingo, and non-house-banked card games, such as poker.
In Bartlesville, the Osage people plan to build a casino measuring 57,400 square feet, accompanied by a 150-room hotel. The complex will also feature 11,800 square feet of meeting space. The project will be the Osage Nation's second casino in Bartlesville, as the tribe presently has a Class III facility southwest of the city — but no hotel.
In Pawhuska, the tribe operates the Osage Casino Pawhuska — a Class I and II enterprise. The plan is to replace the existing property with a larger casino — one with slots and tables — and add a hotel.
"The Osage Nation will begin at once to turn dirt and construct new amenities on these parcels that will help boost our region's economic recovery from this COVID-19 pandemic," said Osage Nation Principal Chief Geoffrey M. Standing Bear.
Osage Operations 
All seven Osage casinos reopened on May 15. Osage Tulsa, Skiatook, Ponca City, and Sand Springs casinos are operating 24/7. Bartlesville is open 10 am to 12 am Sunday through Thursday, and 10 am to 2 am Friday and Saturday. Hominy and Pawhuska are operating from 10 am to 10 pm Sunday-Thursday, and 10 am to 12 am on the weekends.
The Osaka Nation is the 25th-largest tribe in the United States. Its reservation land in Oklahoma is larger than the states of Rhode Island and Delaware.
The tribe traces its roots back to 700 BC. They originally called the Ohio River Valley home but were forced by the US government in the 19th century to relocate to Indian Territory (present-day Oklahoma).
Similar Guides On This Topic
Latest Casino Stocks:
Retrieving stocks data...
Retrieving stocks data...
Retrieving stocks data...
Retrieving stocks data...
Retrieving stocks data...