Ontario Launches Money Laundering Probe into Great Canadian's Toronto Ops  
Posted on: December 14, 2017, 06:00h.
Last updated on: December 14, 2017, 05:50h.
Ontario's Alcohol and Gaming Commission (AGCO) has launched a regulatory review of Great Canadian Gaming Corp, following investigations of alleged money laundering at its flagship River Rock property in Richmond, British Columbia.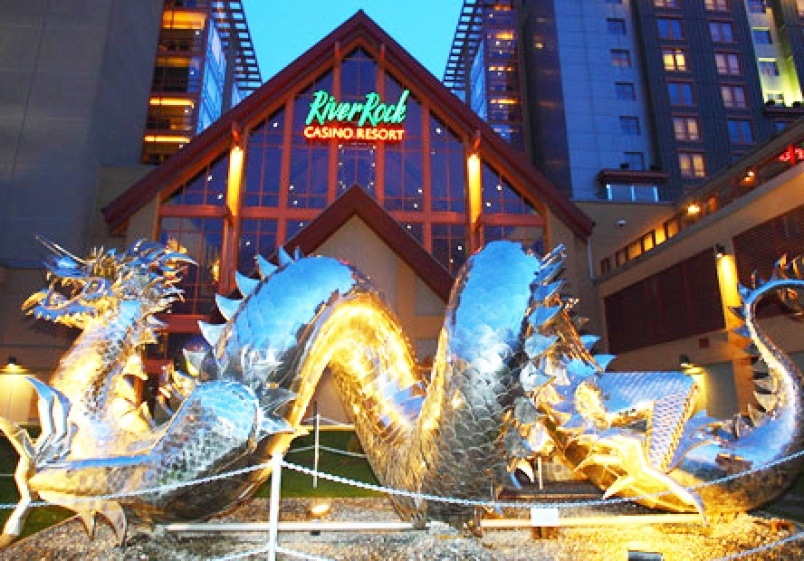 Ontario is in the process of expanding and privatizing its casino operations, and Great Canadian, which already operates five casinos in the province, is a major bidder for at least one of the provincial government's so-called "gaming bundles."
These will ultimately afford private casino companies the opportunity to own and develop properties in specific regions of the province.
But a scandal is brewing over in British Columbia. A recent report by the Royal Canadian Mounted Police (RCMP) concluded that anti-money laundering (AML) failures by casinos in the province have facilitated the alleged laundering of drug money and financing of terrorism.
Was There a Cover-up?
Meanwhile, a memo sent by British Columbia's Gaming Policy Enforcement Branch Intelligence Unit to a provincial deputy minister, and seen by Canada's Postmedia, suggested that "organized crime presence in and around BC casinos presents a viable threat to public safety."
At the center of all this, allegedly, is the River Rock, which has been accused in a report by British Columbia's Gaming Policy Enforcement (GPE) branch of being routinely guilty of AML violations.
The report, which analyzed the casino's records between 2013 and 2015, was made public only this year by the new provincial government, having been either suppressed or disregarded by the previous administration.
Illegal Banking
River Rock is British Columbia's biggest casino, but it also relies on visiting Chinese VIPs for a significant portion of its revenues. China imposes restrictions on the amount of money its citizens can take out of the country when traveling abroad, which has fueled an underground banking industry controlled by organized crime.
The RCMP believes one such illegal underground banking network, based in Richmond, BC, would routinely lend cash to Chinese high-rollers to gamble at the River Rock Casino, with nocturnal 'drop-offs' becoming the casino's environs a regular occurrence.
Meanwhile, the casino has been accused of regularly accepting cash deposits of over C$500,000 without filing reports, despite laws requiring financial regulators to be notified of all transactions over C$10,000.
The network has been linked to accounts in Mexico and Peru that were allegedly used by drug dealers to buy cocaine, as well as Iranian businesses that the RCMP claims are involved in the financing of terrorist networks.
Great Canadian COO Terrance Doyle told the Globe and Mail this week that his company "has a culture of integrity and transparency founded on our strict compliance with the regulations in all jurisdictions where we do business, including Ontario."
"To be clear, to our knowledge our company is not under investigation in any jurisdiction," he added.
Similar Guides On This Topic