British Columbia Casino Anti-Money Laundering Procedures Go Into High Gear
Posted on: December 6, 2017, 02:20h.
Last updated on: December 6, 2017, 04:26h.
Casinos in the Canadian province of British Columbia will start to roll out new anti-money laundering policies in the near future, pushing to combat what the provincial government believes is the suspicious transfer of funds through Vancouver-area gambling venues.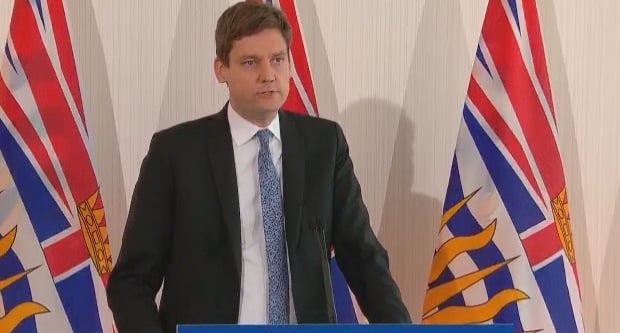 According to BC Attorney General David Eby, the new interim recommendations will be implemented "as soon as possible."
In general, the new regulations will require more transparency when it comes to large monetary transactions at casinos. The most notable change will be that gamblers who want to deposit cash or bonds worth at least C$10,000 ($7,800) will be required to submit a "source of funds declaration," which mirrors similar FinCEN directives that have been in place in US casinos for sometime.
Individuals will be required to provide identification, as well as proof of where the money came from, including bank account details if applicable. After a second large deposit, operators will be required to verify that the funds are not suspicious or illegal before they can take any more money from that customer.
In addition, regulators will be present on high-traffic casino sites at all times in the province.
"The presence of the regulator will allow for increased vigilance required in casinos, in particular assisting with source of fund issues," Eby said.
Massive Cash Transfers Draw Scrutiny
The issue of potential money laundering first came to light in BC in 2015, when the provincial Gaming Policy and Enforcement Branch reported that C$13.5 million ($10.55 million) in twenty-dollar bills had been accepted at the River Rock Casino in Richmond in just a single month.
Even more concerning, they found that untraceable money from unknown individuals would often be dropped off for other gamblers at or near the casino, often late at night.
In response, authorities set up a new investigative unit, which led to a number of arrests that are believed to be connected to money laundering and illegal gambling operations.
According to Eby, the style of money laundering that has been prevalent in the region's casinos has become known as "the Vancouver model." He says that this model includes underground Chinese banks connected to organized crime laundering money from Vancouver back into China as well as other locations, along with illegal drug networks across North America.
"The challenge to date has been a lack of political will to deal with this issue in any kind of significant way," Eby said.
Non-Compliant Casinos Face Serious Consequences
Legislators have also given expanded powers to the British Columbia Lottery Corporation (BCLC). The regulator now has more authority to fine casinos or even strip them of their licenses entirely if they find that the venues are not in compliance with expected anti-money laundering protocols.
While the changes should help crack down on illegal activity in BC casinos, Eby did concede that they will also likely reduce how much the province will rake in from gaming.
"I understand that if we take the steps we have to take on this issue, there will be an impact on gambling revenue," he said. "I don't see any way around it, because the people who are alleged to be involved in money laundering are also significant gamblers."
Similar Guides On This Topic