Maine Casino Proposal Lands State House Hearing, but Plenty of Opposition Remains
Posted on: March 27, 2017, 01:00h.
Last updated on: March 27, 2017, 01:24h.
The Maine casino proposal being pushed by businesspersons Shawn and Lisa Scott is causing plenty of controversy in the Pine Tree State. The brother and sister duo are trying to obtain the right to build a resort casino in York County.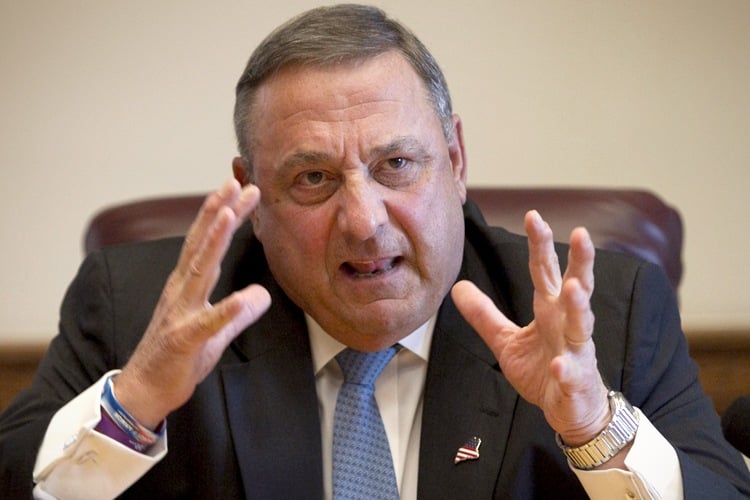 Next November, voters in Maine will be asked when they go to their polling centers whether they endorse a referendum to authorize a third gaming location in the state. Maine is presently home to Hollywood Casino in Bangor and the Oxford Casino in Oxford. Pari-mutuel wagering also takes place at Scarborough Downs.
Governor Paul LePage (R) has cited "greed" as the motivation behind the gambling drive. The reputations of the Scotts are rather tarnished in Maine, but regardless, the proposal has landed a hearing in the state legislature.
On Wednesday, March 29, the House Committee on Veterans and Legal Affairs will hold a public discussion in the State House on an "act to allow slot machines or a casino in York County."
Great Scotts
Along with LePage, there's plenty of opposition to a third gambling destination, with the No More Casino Maine political action committee leading the antagonist movement.
The primary reason for hostility to the casino referendum is largely due to how the ballot question was crafted, and how the effort to obtain the necessary 61,000 signatures was funded.
Shawn Scott, now a resident of the US Virgin Islands, has been involved in at least two dozen gambling ventures over the past 20 years. In Maine, however, his most notorious dealing was obtaining the state's first slots license, which he sold to Penn National Gaming in 2005 for a reported $51 million.
"He made a quick $51 million from the Bangor casino . . . and thinks we're dumb enough to give him another ridiculously sweet deal," No More Casinos member Jenny Freeman told the Portsmouth Herald last month.
Scott had owned a majority stake in the Bangor racetrack at the time, but quickly sold his slots license once he received the state's blessing.
License to Print Money
Adding fuel to the opposition's fire is the fact that Scott's ballot referendum doesn't seek to allow gaming entities to bid on the York County license. Instead, it would provide the exclusive rights to himself.
The proposition's language states, "The Gambling Control Board may accept an application for a slot machine operator license or casino operator license . . . from any entity that owned in 2003 at least 51 percent of an entity licensed to operator a commercial track in Penobscot County."
That stipulation leaves only Scott as a qualified applicant. He argues the tax revenue a York County casino would provide to the state overrides any such controversy.
Should the ballot pass and a third casino become legalized, 10 percent of the facility's net slot revenue and nine percent of table game money would be earmarked for Maine's Department of Education. The Penobscot Nation and Passamaquoddy Tribes, horse racetracks, agriculture, and drug addiction programs would also receive small disbursements.
Lisa Scott, a real estate developer in Miami, said the initiative is "critical" in preserving "tens of millions of dollars in revenues," as gaming expansion continues throughout the Northeast.