Online Poker Returning to New York if Bill Passes
Posted on: February 3, 2023, 02:31h.
Last updated on: February 3, 2023, 02:31h.
Online poker could return to New York by the end of 2023 if a bill introduced by State Assemblyman J. Gary Pretlow is enacted into law.
It is not the first thing the state Legislature will look at. But it is in the pipeline.
"One thing about playing poker, it has no built-in arithmetic advantage. Everyone assumes they are smarter than the other person sitting at the table, so that's what makes it so exciting. You are not playing against the house," Pretlow told Casino.org during an interview Thursday at his Mount Vernon, N.Y. office.
Under bill No. A1380, the purpose is "to authorize the New York State Gaming Commission to license certain variants of internet poker which require a certain amount of skill, specifically "Omaha Hold 'em and "Texas "Hold 'Em," the bill reads.
Approval will not be swift because the gaming commission remains focused on issuing three downstate gaming licenses. But like a sports gambling bill introduced by Sen. Joseph Addabbo, it would bring major changes to what New Yorkers can gamble on and what they cannot.
RELATED: New York Sports Gambling Law Proposal Would Allow More Operators
RELATED: Jay-Z Casino Bid For Times Square Must Defeat Broadway League Opposition
RELATED: New York State Gambling Law Changes Are A Possibility
Today's joint hearing with Assembly/Senate Committees on Racing & Wagering now underway, examining mobile sports betting and its impact on the state budget — now hearing testimony from Executive Director @nysgamingcomm. pic.twitter.com/vNd7GaEf7J

— Angelo Santabarbara (@AsmSantabarbara) January 31, 2023
The Demise of Online Poker in New York
A decade and a half ago, Wed sites such as Party Poker were raking in the money in New York and around the United States. The World Series of Poker was something a lot of people watched, and Chris Moneymaker's victory in 2003 ignited a frenzy in online poker playing. The introduction of the hole-card camera invented by Steve Lipscomb, founder of the World Poker Tour, did not hurt
The fact that PartyPoker had a network of operators –combined with the massive database of gamblers and potential gamblers that they held from their time in the casino world — added up to a huge rate of growth over the next couple of years. PartyPoker at one time held 60% of the online market.
The World Poker Tour also became a hot commodity. They ran and filmed many events across the US. Despite the gains being made by PokerStars and Full Tilt Poker, Party Poker still had the largest piece of the pie and was generating hundreds of millions of dollars of profits annually for their shareholders.
In October 2006, everything changed when the US Congress passed a bill called the Unlawful Internet Gaming Enforcement Act (UIGEA). This act would make payment processing of gaming transactions by Americans illegal for US banks, and anyone associated with them. American players made a mad dash to withdraw their balances.
PartyPoker and parent company PartyGaming lost 60% of its value, and the company decided to pull out of the US market. Poker has been confined to basements and casinos ever since, although the introduction of online sports gaming has allowed it to return in states where online casino gambling is allowed, including New Jersey.
New York is not one of them.
Online poker is being held up the the state legislature's insistence that all three downstate casino licenses be issued at the same time, a painstaking process that would slow the conversion of Empire State Casino (Yonkers) and Aqueduct Race Track (Queens) from racinos to casinos. Empire City is owned by MGM Resorts, and Aqueduct by Malaysia-based Genting.
Pretlow is trying to convince fellow legislators to greenlight those licenses while several parties fight over acquiring the third license.
"We have one billion reasons to get this done quickly, because each license costs a minimum of $500 million," Pretlow said.
The machine pictured below may look like an electronic slot machine, but it is not. It is a video lottery terminal.
https://twitter.com/EmpireCCasino/status/1620512124182077441
What Can New Yorkers Do To Push This Legislation?
Well, they can write a letter to their state assemblyman or their state senator, they can call the state legislature in Albany and voice their approval (the phone number is 518-455-4100), and they can tell their poker-playing friends to do the same thing.
Sounds arcane. But these methods still work among the demographic that most Albany lawmakers are a part of.
It'll become law "whenever the Senate and Assembly come to an agreement and it is the intention of the Houses to pass it," Pretlow said. "If they decide not to pass it, it isn't going anywhere."
Currently, the legislature is focused on the state budget, which takes precedence over everything. The poker bill will likely come up for discussion in April and May, because the legislature sometimes moves like a snail stuck in molasses.
"I am disappointed in the speed factor regarding the downstate licenses. We are going to get at least $1 billion, and that third license might draw a big higher than $500 million. A bidder can offer anything they want. But with Yonkers and Queens, all of the community approval and environmental impact statements have already been done."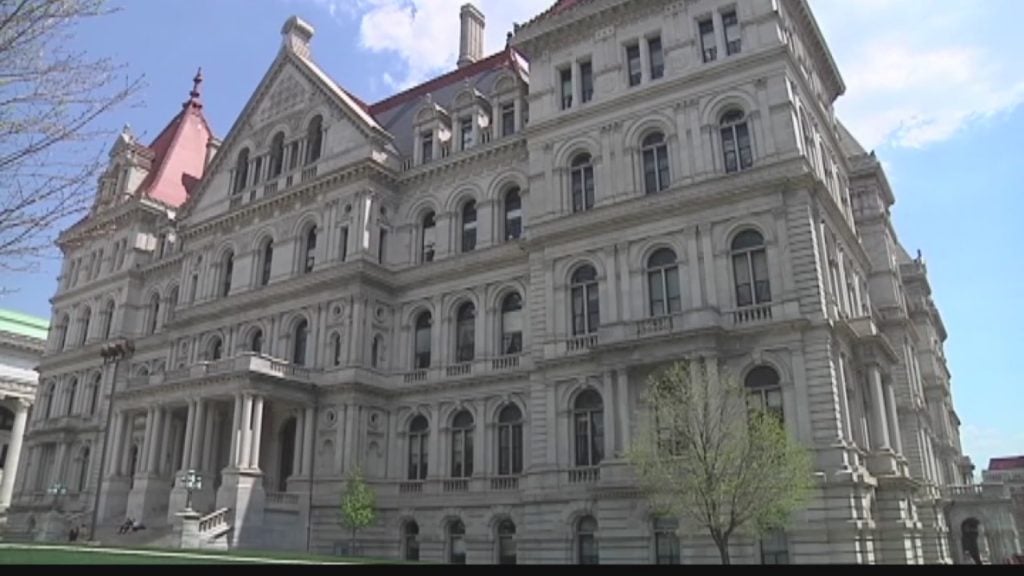 Currently, New Yorkers can play poker in person at four upstate casinos: Resorts World Monticello, del Lago Resort & Casino in Tyre, Tioga Downs in Nichols, and Rivers Casino & Resort in Schenectady.
Pretlow has met with online poker companies to assure that their games are aboveboard and that algorithms are not being used to fix the play in favor of certain players. At home, he plays poker at the Hoyle casino, which does not use real money, but allows players to simulate the real thing.
"I have already won more than $1 billion, but the money is fake," Pretlow said.
If his bill passes, poker money will not be as fake as those racino slots at Empire City Casino and Aqueduct Race Track. It may be only a matter of time.
Most Read