New York Sports Gambling Law Proposal Would Allow More Operators
Posted on: January 19, 2023, 03:23h.
Last updated on: January 19, 2023, 03:23h.
Sports gamblers in New York have hope on the horizon. A bill introduced in the state legislature would increase the number of licensed operators. That could lead to many of the pro-gambler changes that we have been writing about here at Casino.org.
Under bill S1982, the number of licensed sports gambling companies would increase to no fewer than 14 by Jan. 31, 2024, and no fewer than 16 by Jan. 31, 2025. It also would make changes to the most onerous taxation system in the nation, in which 51% of gross revenues, including bonus funds paid to new customers, are paid to the Empire State.
Applications cost $50 million, double the number from two years ago when New York decided to allow sports gambling. But it is a massive marketplace, and $50 million is a drop in the bucket in order to get a foot in the door.
"We love the bill, and we would capitalize on our existing customer base, existing relationships, and we believe we can capture players who are still gambling offshore, said Brandt Iden, vice president of gvernment affairs for Fanatics Sportsbook.
"New York State recently authorized mobile sports betting in New York and licensed nine operators. While there has been an exciting start to mobile sports wagering in New York, there is still room for improvement. This legislation would clarify and update the laws governing the current operations, and would direct the Gaming Commission to issue additional mobile sports wagering licenses so that we can continue to grow and improve the market," reads the bill, which was introduced by Sen. Joseph Addabbo, cochair of the state Wagering and Gaming Commission.
The sports gambling bill is one of two priority pieces of legislation that will impact gamblers in New York state. Three downstate casino licenses are expected to be issued by the end of the year, and the MGM facility known as Empire City Casino (also known as Yonkers Raceway) is expected by many in the industry to become America's highest-grossing casino.
Would This Improve New York Sports Gambling?
Currently, New Yorkers are prohibited from wagering on individual awards decided by voters. This includes everything from baseball's Cy Young Award winner to college football's Heisman Trophy winner to the MVP of pro football's Super Bowl. Bettors can cross state lines and make these wagers in neighboring states, but that is time-consuming and expensive. The toll on the George Washington Bridge crossing the Hudson River was recently raised from $16 to $17 for cars and motorcycles. Tractor trailer trucks pay $92 to $138.
This imposes a significant cost for anyone who uses that bridge (or the Lincoln Tunnel) to drive to New Jersey and wager in those markets. For example, there is a lot of Giants fever going around New York after Big Blue defeated the Minnesota Vikings on wild card weekend in the NFL, and quarterback Daniel Jones and running back Saquon Barkley are probably the most popular athletes in the downstate region. At least until Aaron Judge returns to the Yankees in spring training.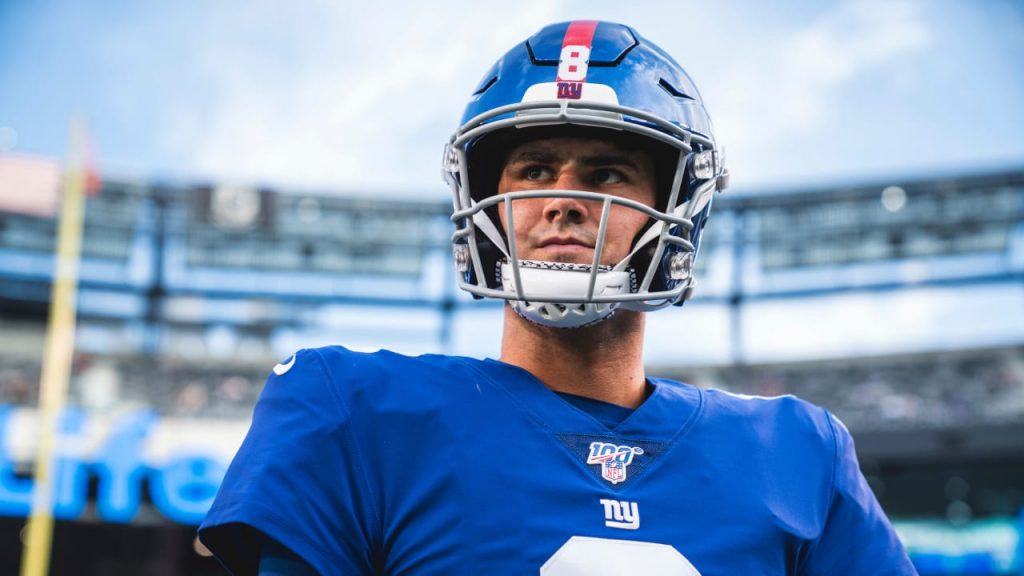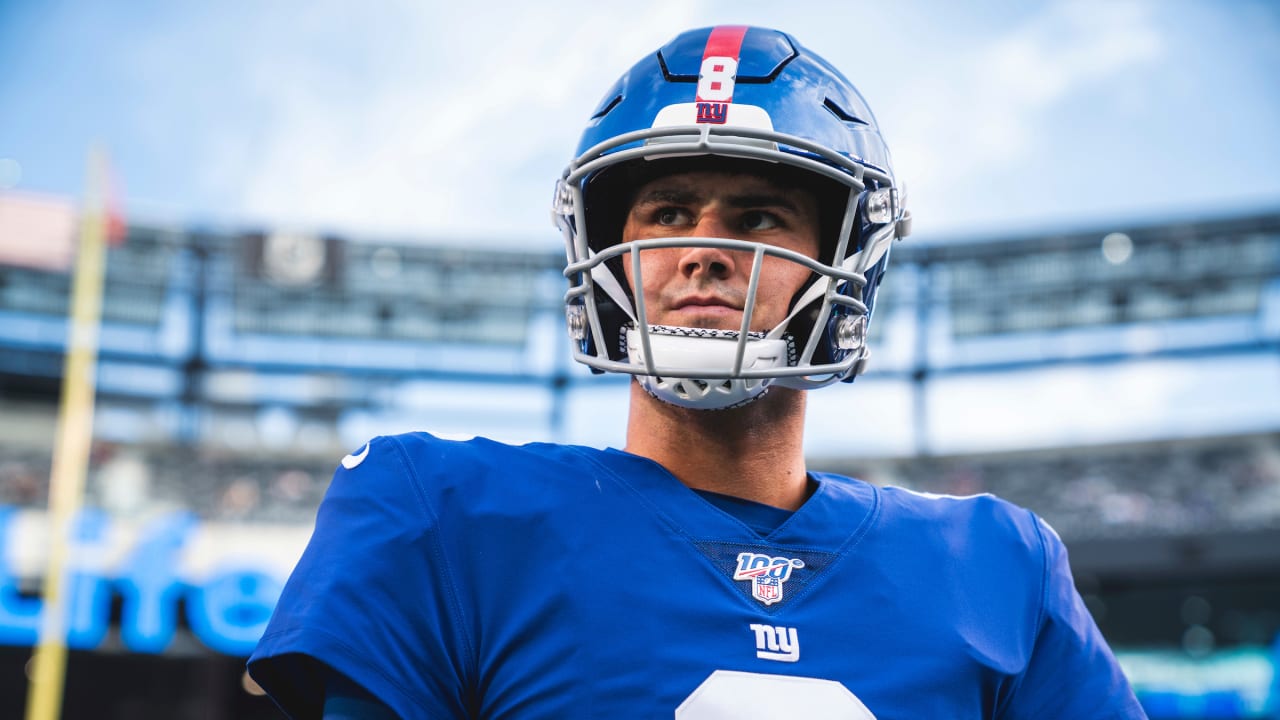 Jones is +3500 at FanDuel and +3300 at Bet365 to win Super Bowl MVP, while Barkley is +8500 at Fan Duel and +6600 at Bet365 for that same honor. Longshot bettors can get Giants linebacker Kayvon Thibodeau or wide receiver Darius Slayton at +40000 — the longest odds offered by Fan Duel — while Bet365 has Slayton at +50000 and Giants tight end Daniel Bellinger at the same price.
But again, only in neighboring states.
And as any New York driver will tell you, crossing the Hudson River by car is no easy thing, especially at rush hour or when there is an accident, which is often.
Accident
George Washington Bridge – Closed/ Outbound- Lower Level pic.twitter.com/9X2Y2z7JkN

— First 4 Traffic NY (@Traffic4NY) January 16, 2023
How Would These Changes Benefit the Sportsbooks?
Well, first things first.
The nine companies currently operating in New York would like to see changes to the law, but do not want more competition. Which means they will likely oppose this bill. Those nine companies are DraftKings, Fan Duel, WynnBet, PointsBet, BetRivers, Resorts World, Caesars, BetMGM, and BallyBet.
But if five more operators (also known as skins) were allowed into the market, it would force all operators to give more choices to their customers, and those who take the time to comparison shop the odds would benefit the most. The nine New York sportsbooks are still gearing much of their advertising budgets to new customer acquisition, and eventually they will come to realize that pretty much everyone in the United States who wants to gamble on sports has already found a way to do so.
Eventually, the books will start making better offers to existing customers, and because the proposed legislation would not count bonus funds given to customers as taxable revenue, that would be a massive change. It could even lead to the nine licensed operators holding their noses and acquiescing, because lower taxes would strengthen their values, which gets reflected on Wall Street. MGM Holdings, for example, was trading at $183.83 on Nov. 21, 2021 and is now at roughly half that price.
Currently, if a sportsbook offers $250 in free wagers to new customers who deposit $5, New York state counts that as $255 in revenue even though a total of $5 actually changed hands. This has led to massive losses in New York for many of the companies operating there. DraftKings stock has gone from $71.98 on March 15, 2021 to less than $14 today. Flutter Entertainment, parent company of FanDuel, was at $117.75 and is now trading in the $76 range.
Among the companies that failed to enter the New York market were FanaticsBet, Bet365, Barstool Sports, FoxBet, Hard Rock and theScore Bet.
But the door may be reopening, so stay tuned.
"We certainly like that it opens the market up for more operators and lowers the tax, which we have been advocating for," Iden told Casino.org in a phone interview Thursday. "It is a good place to start the discussion, and the bill will certainly have changes added as we move along over time. But Fanatics is very interested."
Michael Rubin emphasized that BetFanatics will be the leader in gaming within 10 years.

Continues to push core strategy of profitable crossover "sell" to 100 million person Fanatics database and growing e-commerce partnerships.#SportsGambling #gaming #sportsbetting pic.twitter.com/d3xJq8bUng

— Jason Ziernicki (@jziernick) December 7, 2022