Online Gambling Win Rate Creates False Sense of Real Money Potential at Land-Based Casinos
Posted on: March 26, 2016, 11:18h.
Last updated on: March 26, 2016, 06:25h.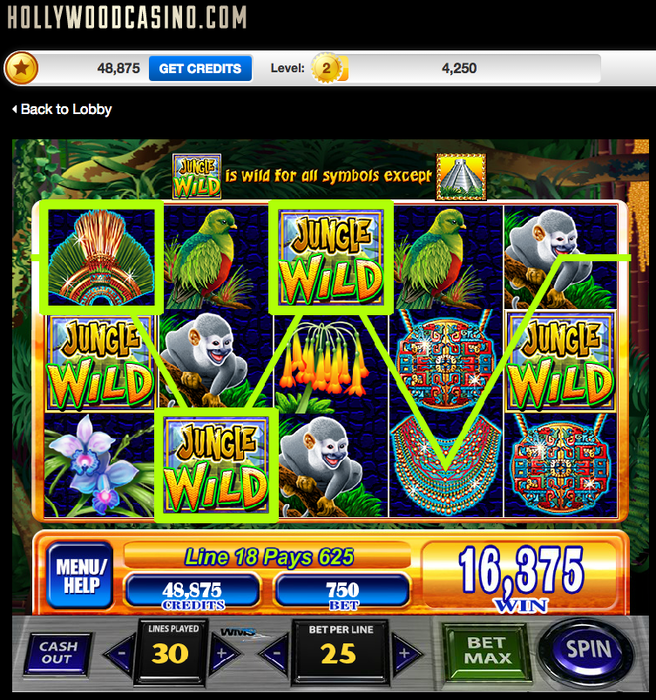 Free online gambling slots and other various formats come with much better odds than you'll find in an actual brick-and-mortar casino. That shouldn't come as a surprise, as gambling companies design the Internet offerings to entice new gamblers to their real money floors.
It seems harmless enough to give those playing for fun more chances of striking the jackpot, but in reality the better odds are being accused of leading to a rise in gambling addiction.
"When it comes to gambling, the easier a game is to understand the worse the odds usually are," the Wizard of Odds website states. With slots, all the player must do is simply press a button, and that tremendous ease and fast rate of play means "there is no quicker way to lose your money."
While slots in a physical casino come with the worst odds in the entire building, at online fun money casinos they're slightly better and might create a false sense of real winning.
"Social gaming raises concerns because there is still a risk of using it compulsively," National Council on Problem Gambling Executive Director Keith Whyte told the Boston Globe this week. "It's the action of gambling that is addictive, not the prizes."
Plainridge's Plain Jane
The first commercial casino destination in Massachusetts, the Plainridge Park Casino slot parlor opened its doors last June. The facility, which accompanies the Plainridge harness-racing horse track, offers over 1,200 slot machines.
However, through its parent company Penn National Gaming, Plainridge now allows players across the country to play for fun on its Hollywood Casino online website. Critics have quickly pointed to the site's superior odds compared to what players will find on the actual Plainridge floor.
"If the games look the same and sound the same, but the payback of one is much lower, then that's misleading," New York University professor and gambling addiction author Natasha Schull said.
Problem gambling and addiction is without question a stigma in the United States and something deserving of a wider conversation. As gambling in the country has expanded over the last decade, campaigns to curtail gaming dependency have risen, but the shaming of addicts lingers.
Just this week, New Jersey's Asbury Park Press noticed that the Tropicana Atlantic City website called problem gamblers degenerates.
"Bet with your head, not over it. If you or someone you know is a degenerate gambler and wants help, call 1-800-Gambler."
Tropicana has since omitted the word.
Not Our Problem
Earlier this month, Casino.org reported on the fact that while March marks Problem Gambling Awareness Month, Plainridge still hadn't implemented its promised problem gambling program.
In accordance to its licensing by Massachusetts, Plainridge must adopt a responsible strategy to curb dependent gamblers. Penn National submitted a "play management" program that will allow players to set limits and time restrictions, but the system has still not been incorporated into the slot machines.
Plainridge is underperforming in its first year of operation. The venue was expected to generate $300-500 million in tax income this year, but is on pace to collect under $200 million.