Online Gambling Revenue Rises in UK
Posted on: November 30, 2014, 08:00h.
Last updated on: November 29, 2014, 10:54h.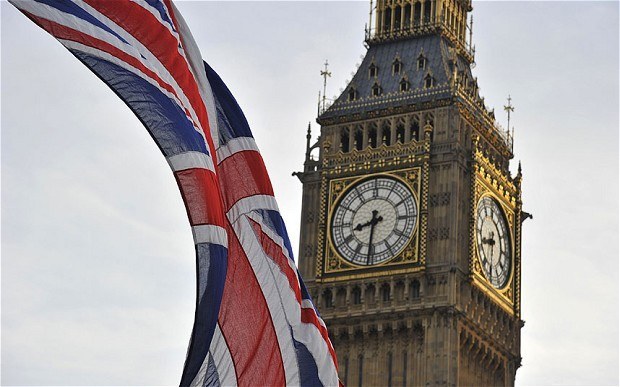 The UK Gambling Commission has released its 2013/14 financial report, covering the final full tax year of previous licensing regime. The figures, which relate only to those operators who held UK Gambling Commission licenses before the new gambling act came into law, some 15 percent of the UK online market, revealed that bricks & mortar betting still made up the overwhelming majority of the country's overall gambling yield, with a 47 per cent share; however licensed online operators, which accounted for 17 percent of the market, enjoyed a 22 percent rise on gross gambling revenue over the previous year.
Expect those figures to rise dramatically in next year's financial report when all online operators engaging with the regulated market will require UK Gambling Commission licenses. Until the recent implementation of the new Gambling (Licensing and Advertising) Act 2014, on 1 December, operators offering online gambling to UK customers were permitted to be licensed in a number of jurisdictions around the world that had been whitelisted by the UK government. Even many of the big high street UK bookmaking brands have been regulated, until now, in offshore whitelisted jurisdictions with favorable tax laws. 
New Tax Regime
But now, online gambling companies who wish to remain in the regulated UK market, whether they're based in the country or not, will have to pay the relatively punitive 15 percent point of consumption tax and receive their licenses from the UK Gambling Commission. The result will be a flood of extra online gambling revenue into the country as well as the Exchequers' coffers, although many operators may find it difficult to compete in a highly-taxed, saturated market.
The new report states that overall online betting turnover rose 30 percent to £25.4 billion, with soccer making up 40 percent of that at £10.2 billion. Soccer was up 31 per cent on the previous year, while turnover for "Other" sports climbed 40 percent to £7.2 billion. Tennis rose 30 percent to £5.2 billion, while horseracing enjoyed a 4 percent growth, to £2 billion. Meanwhile, online casino revenue dropped by 19 percent to £697 million, with a 10 percent decline in slots, a 20 percent decline in card games and a 30 percent decline in table games. 
Sponsorship Deals Threatened
The increase in online gambling meant that the land-based casino sector dropped to third place in the pecking order with a 16 percent market share, followed by bingo halls (10 percent), slot arcades (6 percent) and large society lotteries (4 percent).
Meanwhile, earlier this week the Gambling Commission wrote to sports governing bodies warning them to ensure that their existing sponsorship deals were not in breach of the new act, singling out Arsenal Football Club's deal with Bodog, a company that is licensed in Costa Rica and doesn't hold a UK Gambling License.
"We are aware that in some cases commercial partnership arrangements are in place between sports clubs or bodies and remote gambling operators who do not hold a commission license," read the letter. "Those operators cannot, in our view, advertise their betting services without both making it clear in the product as advertised and in reality that betting is not available to those in Britain."
Most Read