Olympics Sports Betting Slow in Nevada, NBC Ratings Down
Posted on: August 10, 2016, 05:00h.
Last updated on: August 10, 2016, 04:32h.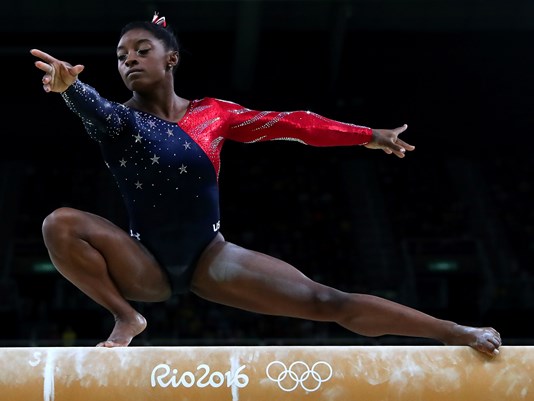 Olympics sports betting activity at Nevada casinos is about as lively as a game of chess. Sportsbooks are offering lines on everything from swimming and basketball to handball and the shot put, but the vast majority of gamblers apparently have little interest in placing a wager.
"We probably have taken about as much in Olympic wagers as we would on a big baseball game, regular season," Mirage oddsmaker Jay Rood told Bloomberg.
Nevada's Gaming Control Board approved an amendment to bring the Olympics back to the state's sportsbooks in February of 2015. August is traditionally a slow period in American sports betting as the NFL, NBA, and NHL are all dark.
Returning the Summer Olympics to the books was thought to be one way to bridge the gap in 2016 between the conclusion of the NBA and NHL seasons and kickoff of the NFL.
"With more than two out of every three Americans having watched the London Olympics in 2012, the games in Rio have the potential to make a sizable impact in August of 2016," William Hill CEO Joe Asher said last year.
Through the first few days of competition in Rio de Janeiro, the theorized influx of activity unfortunately hasn't emerged.
Betting on the Favorites
One possible reason for the seemingly resistant Olympic sports bettor is that many of the marquee events thus far have had Americans as the favorite. Sports gamblers like odds where they can make substantial money, not only a little.
There has been plenty of excitement around the Olympics Aquatics Stadium and Americans Michael Phelps and Katie Ledecky. But anteing up hundreds of dollars for a net return of only around $100 simply isn't enticing to the experienced sports bettor.
Ledecky, quickly becoming the next face of American swimming, hasn't lost a major individual race in her career. On Thursday, she'll compete in the 800m final, a distance in which she owns the world record.
Lines on the women's 800m are borderline insane.
To win $100 at Bovada on Ledecky, you'll need to wager $10,000. However, a $10 bet on France's Coralie Balmy will win you $1,000.
Olympics sports betting is expected to pick up as the basketball tournament approaches more relatively competitive rounds. The sport is expected to be the recipient of the most bets in Nevada during the 2016 Games.
NBC Scrutinized
Las Vegas books are struggling to attract bettors, and NBC is looking for viewers.
Television ratings for the first five days of the Olympics are lagging behind the same period during the London games. According to Nielsen, the opening ceremonies were watched by an audience 33 percent smaller than in 2012.
The first two nights of competition also rated drastically lower. Phelps, Ledecky, and gymnast Simone Biles helped improve those figures on Monday and Tuesday night, but viewership remains down from four years ago.
NBC isn't helping itself as plenty of controversy has stemmed from its coverage.
Gymnastics commentator Al Trautwig angered viewers when he said Biles' adopted parents weren't actually her parents. And announcer Dan Hicks caused a bit of his own drama when he said Hungarian swimmer Katinka Hosszu's husband was "the man responsible" for her gold medal win.