Outlook for Las Vegas Tourism 2018 Remains Positive, Despite Volume Number Drop for Sixth Consecutive Month in November
Posted on: January 2, 2018, 07:40h.
Last updated on: January 2, 2018, 07:43h.
Las Vegas tourism continues to struggle, as November marked the sixth consecutive month of visitor volume losses in America's gambling capital. Nearly four percent fewer travelers came to Sin City during the Thanksgiving holiday month, which represents a loss of about 125,000 tourists.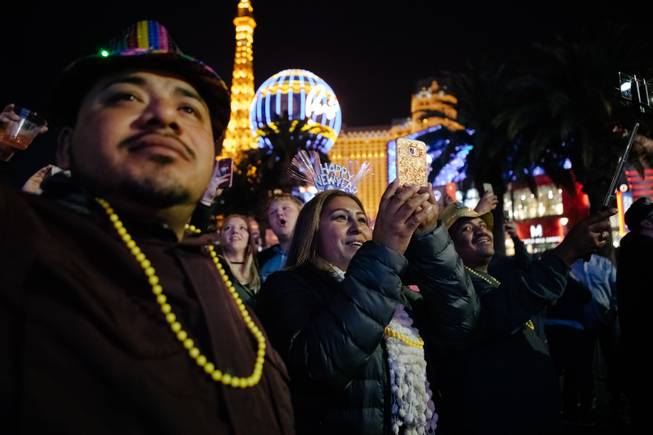 Visitor volume totaled 3.3 million people, which pushed average daily room rates down 4.1 percent to $119.66. On the Strip, the average hotel room was $129.43, down from $134.64 in November 2016.
Monthly visitor volume reports can fluctuate depending on a host of variables, such as the number of weekends in a given month, weather conditions, and specific convention dates, but the summaries provided by the Las Vegas Convention and Visitors Authority (LVCVA) are being more closely scrutinized in the wake of the October 1 shooting at Mandalay Bay.
Brian Gordon, a hospitality expert at Applied Analysis, told the Las Vegas Review-Journal that "the fundamentals appear stable." He says citywide occupancy levels remain around 90 percent, proving that demand remains strong.
The LVCVA points to a reduction in room inventory for the losses, as several Strip properties are currently undergoing renovations. But room inventory was just 0.5 percent less in November 2016 than during the same month last year.
As of November 2017, Las Vegas visitor volume was down 1.6 percent. December numbers have not yet been tallied.
Gaming Drops
Statewide, total gaming wins in November slid 2.3 percent to $909 million, but on the Strip, things were even worse.
While the downtown area continued its winning streak, with gaming win up eight percent to $54.5 million, casino revenues along the Strip fell more than six percent to $485.7 million. In addition to fewer visitors occupying tables and slot machines, the loss was attributed to gamblers finding extra luck at baccarat and blackjack, as well as the sportsbook.
November marked the Strip's first back-to-back monthly gaming decline in 2017.
No Reason to Panic
Despite November's performance, the general consensus among those who know gaming best is that there's plenty of optimism for 2018. Hospitality and gaming analysts do not believe the Las Vegas shooting will have any long-term impact on visitation, with the World Travel and Tourism Council saying last fall that "visitors are resilient" regarding isolated incidents.
Nevada casinos have also seen their gaming wins increase by 2.5 percent over the last 12 months. And the Strip will post its second straight annual gaming win when December earnings are revealed later this month.
That's fueling new investments on the Strip. Fontainebleau, SLS, Stratosphere, and Palms all have new owners. Resorts World is finally beginning major construction, Wynn Resorts is adding the Paradise Park Hotel, and MGM is turning Monte Carlo into two distinct properties.
And then there's the $1.9 billion Las Vegas Raiders stadium, which, when complete in 2020, will bring tens of thousands of football fans to the area on fall weekends.
Similar Guides On This Topic