Nova Scotia to End My-Play Monitoring System
Posted on: August 24, 2014, 10:02h.
Last updated on: August 21, 2014, 01:06h.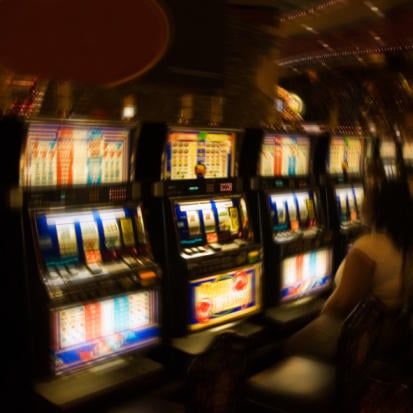 Nova Scotia's My-Play System has been helping players track and control their spending on video lottery terminals (VLTs) since 2010, and have been mandatory since April 2012.
The idea was to give players a simple way to track their play habits and set limits to prevent gambling problems from spiraling out of control. But officials now say that the program was mostly a failure.
The provincial government of Nova Scotia is now abandoning the My-Play program, saying that only a small percentage of all players were using the system in the way that it was intended.
"While the My-Play System may have been a reasonable attempt to improve responsible gaming features on VLTs, in the end, it did not reduce play by people with gambling addictions, and in fact, the vast majority of play sessions didn't even use the main features of the product," said Andrew Younger, the minister in charge of overseeing Part I of the Gaming Control Act, in a statement.
System Mandatory Since 2012
From 2010 through early 2012, the My-Play system worked only on a voluntary basis, before moving to a mandatory system in April 2012 .
Some Opposition lawmakers reacted harshly to Younger's assertion that this decision was made on a financial basis.
The system used cards to help players set spending limits, time limits, and give players information about both their current sessions and their play history.
While some might point out that even having a small number of players use the system could have an impact on problem gambling, Younger says that the system simply isn't cost effective.
"In addition to providing responsible gambling programs and being mindful of people with gambling addictions, we must also be mindful of public dollars," Younger said. "We have reached the conclusion that, given the system does not work as intended, further spending of public dollars on it is not reasonable."
System Will Shut Down by Early September
The Nova Scotia Gaming Corporation will switch the My-Play System back to a voluntary model on Friday, before shutting it down entirely on September 8. Younger did point out that other features, such as mandatory cash outs, would still be active on VLTs.
Some Opposition lawmakers reacted harshly to Younger's assertion that this decision was made on a financial basis.
"Turning to problem gamblers to balance the budget is not competent fiscal management," said Progressive Conservative gaming control critic Chris d'Entremont.
The My-Play system was based on card usage. Players were required to insert their card into the VLT, and were then given the option to set limits for themselves. At any time, players could also stop play immediately if they wished to do so. Preliminary studies suggested that high-risk players were the most likely to take advantage of the system, though it seems few players actually used the features in practice.
Other jurisdictions have either proposed or implemented similar systems around the world. In Norway, such cards are mandatory, and problem gambling reportedly dropped throughout the country.
However, such technology was only one of several new features designed to combat compulsive gambling there, including the removal of a slot where players could insert bills into machines and a limit on how much players could gamble on a daily basis. Australia briefly approved similar pre-commitment technology, but those efforts were mostly rolled back by the current government.