North Carolina Republicans Don't Have a Consensus on Casinos, as Talks Continue
Posted on: September 6, 2023, 07:19h.
Last updated on: September 6, 2023, 09:22h.
North Carolina Republicans, which control majorities in both chambers of the General Assembly, continue to discuss the merits of legalizing commercial casinos. But House Speaker Tim Moore (R-Cleveland) says the party is only beginning to caucus its members to gauge support for the gambling push.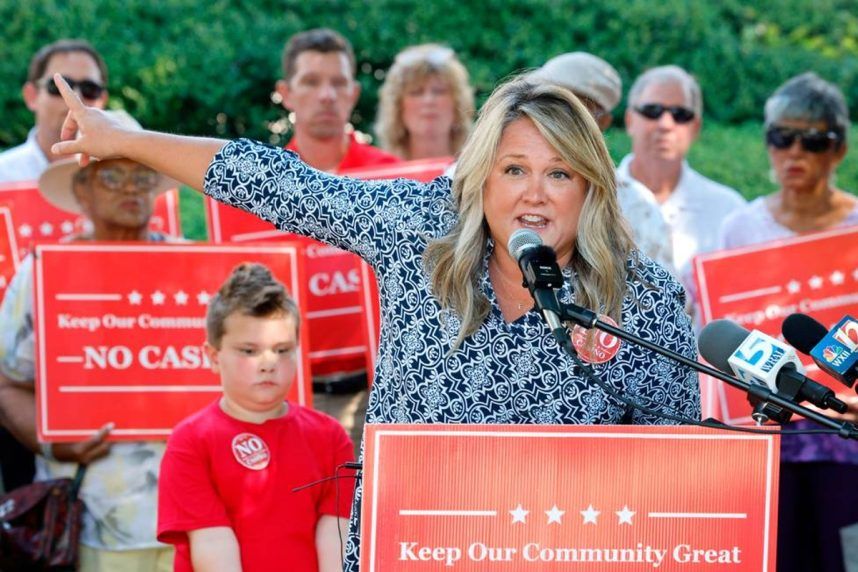 State lawmakers and Gov. Roy Cooper (D) in June legalized online sports betting. The legislation authorized the North Carolina Education Lottery to issue up to 12 online sportsbook licenses. Each license costs $1 million for a five-year duration, and gross sports betting revenue will be taxed at 18%.
North Carolina's online sportsbooks are expected to go live in early 2024. But with some GOP leaders getting a taste of the potential tax and revenue benefits expanded gaming can provide, the conversation has since moved to consider full-scale casinos. Senate President Pro Tempore Phil Berger (R-Rockingham) spearheaded the casino effort soon after the sports betting bill gained Cooper's signature.
Berger is trying to include a casino provision in the state's budget bill, which lawmakers are expected to vote on next week. Berger has pitched allowing a casino resort in Rockingham, Anson, and Nash counties.
The Senate leader has suggested providing The Cordish Companies exclusive development rights to all three properties. Cordish, the Baltimore-based gaming and hospitality firm that operates Live! Casinos in Maryland and Pennsylvania have made various campaign contributions to North Carolina Republicans in recent campaign cycles.
Vote Needed
Moore said this week that while the casino talks are ongoing, he has instructed his legislative lieutenants to begin tallying GOP members to determine if there's enough support to include the gaming bill in the budget.
I want to know where our caucus is, and we just have to have a count. We don't have it yet," Moore explained.
GOP leaders certainly don't want the casino provision to further stall the state's budget, which has already resulted in an extended legislative session.
Republicans are hearing from many of their constituents on why they shouldn't support casinos. Opponents say casinos would damper property values, increase crime and substance abuse, and result in gambling addiction and subsequent bankruptcies.
Rockingham County Sheriff Sam Page, who thinks local voters — not state lawmakers — should have the final say in whether a casino is allowed in Rockingham, said a county referendum is warranted to determine if the community wants gambling in their backyard.
"When I think of, 'We the People' in our Constitution, it lets me know who I work for. I work for the people, and our elected officials work for the people. We should never forget that," Page said.
New GOP Members
Moore has joined Berger in the belief that Raleigh should at least consider ending the state's prohibition on commercial casinos. The thinking is that allowing casinos in border towns or near major interstates would keep gaming money from flowing out of the state, specifically to Virginia, where casinos are opening.
Much of the casino talks have been held in private, something that's frustrated local officials and residents in the targeted counties. About 50 community members from Rockingham, Nash, and Anson protested yesterday outside the Legislative Building in Raleigh, holding "Keep Our Community Great" placards urging lawmakers to fold on the gambling efforts.
"This is not about politics. This is about people. This is about the next generation. Our kids today have enough bad things on their doorstep. If you mess with our kids, we will vote you out," said Nash County real estate agent Joni Robbins, as reported by the Associated Press.
North Carolina opposed commercial gaming efforts for decades until the June passing of the sports betting bill. The tide finally turned after the legislature welcomed 43 new lawmakers in the 170-member bicameral General Assembly. Many of the younger GOP politicians are more open to controversial matters and so-called "sin industry" topics like gambling.