North Carolina Lottery 0-0-0-0 Pick 4 Draw Produces Record $7.8M Win
Posted on: June 24, 2019, 02:23h.
Last updated on: June 24, 2019, 02:23h.
The North Carolina Lottery's Pick 4 draw on June 22 came up 0-0-0-0, which led to a record $7.8 million payout split between a total of 2,014 winners. It was only a day after the lottery's Pick 3 game turned out a winning 1-1-1 draw.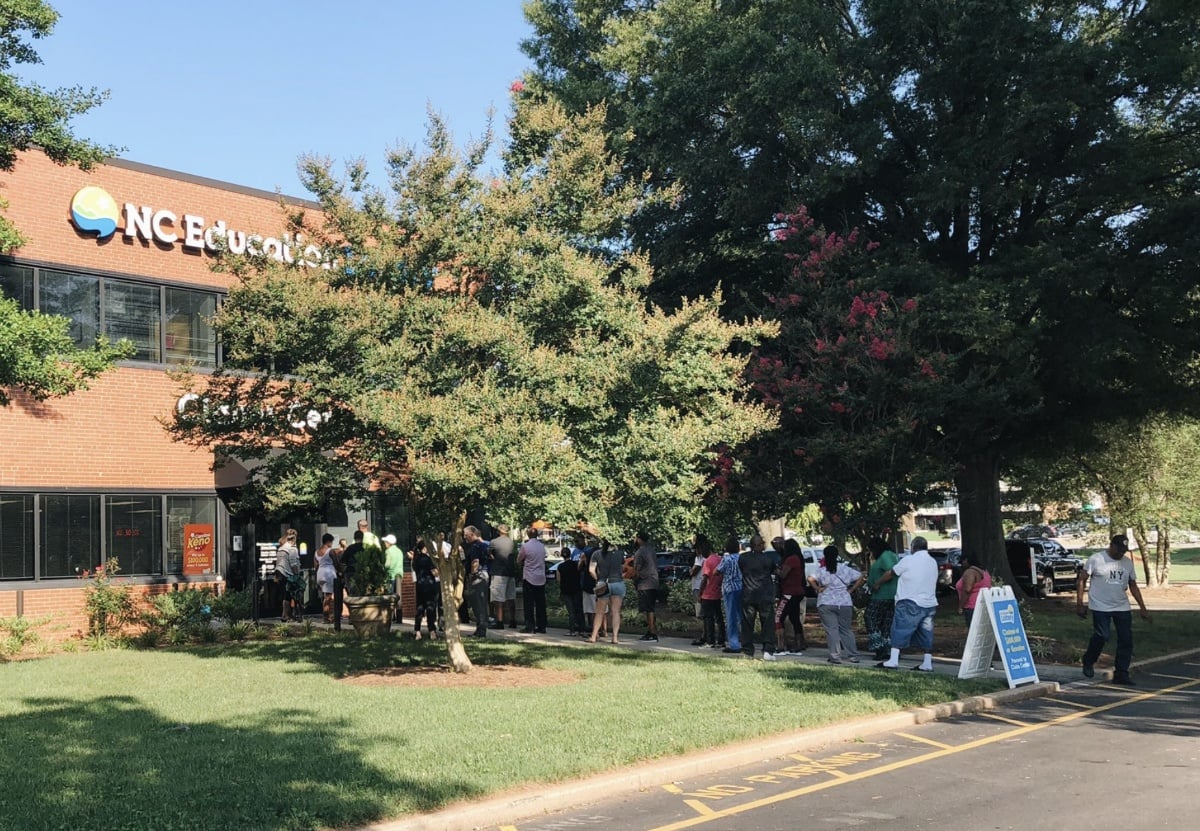 Pick 4 players have a one in 10,000 chance of correctly guessing the four numbers in the exact order drawn. Numbers range from 0 to 9.
Lottery officials say the popularity of simply selecting four zeroes led to the record payout. The large number of winners could delay the payment process.
Due to the large number of winners, players should expect extended waiting times to complete their claims if they choose to visit a regional office on Monday and Tuesday," a release explained.
Players can cash in their winning tickets at the North Carolina Education Lottery headquarters in Raleigh, or one of six regional lottery offices. Lottery rules prohibit winning tickets from being redeemed at retail locations.
1,002 lottery players purchased $1 Pick 4 tickets and correctly predicted 0-0-0-0. They will each receive the top $5,000 prize. An additional 1,012 players bought $0.50 Pick 4 tickets with 0-0-0-0, and will receive $2,500.
The North Carolina Lottery supports education programs across the state. More than $670 million in proceeds were generated by the lottery in the 2017-18 school year.
Wire Act Law
North Carolina is one of a dozen states that allows residents to play online lottery games. Along with its Cash 5 and Lucky for Life games, Tar Heel State citizens can purchase the popular interstate Mega Millions and Powerball tickets on the internet.
Those operations were recently threatened by a new opinion on the Wire Act issued by the Department of Justice. The memo from DOJ Office of Legal Counsel Assistant Attorney General Steven Engel concluded that the federal law passed in 1961 bans the transmission of not only interstate wagers relating to sports betting – but all forms of gambling.
Earlier this month, a federal judge ruled that the new interpretation was invalid. The DOJ subsequently announced it was extending a moratorium on enforcing its 2018 opinion on the Wire Act until December 31, and won't try cases until 2020 at the earliest.
Lottery Wins
The Pick 4 record payout of $7.8 million eclipsed the game's previous mark set in August 2012 when the draw was 1-1-1-1. That produced a $7.5 million disbursement.
Mega Millions and Powerball have clogged headlines in recent years for their record-setting jackpots. The five largest payouts in US history have all been set since 2016. That's a result of both overhauling their gameplay in recent years.
In 2015, the number of Powerballs was reduced from 35 to 26, but the number of white balls was increased by 10. The modification lowered one's odds of winning the jackpot from one in 175.2 million, to one in 292.2 million.
Two years later, Mega Millions increased its number of Mega Balls by 10. The change lengthened jackpot odds from one in 258.9 million, to one in 302.5 million.