No Supreme Court Decision on Federal Sports Betting Ban, Online Odds Disappear
Posted on: March 21, 2018, 12:00h.
Last updated on: March 21, 2018, 09:40h.
The Supreme Court of the United States (SCOTUS) released three opinions this week, but one wasn't regarding New Jersey's appeal that the federal Professional and Amateur Sports Protection (PASPA) of 1992 violates the Constitution.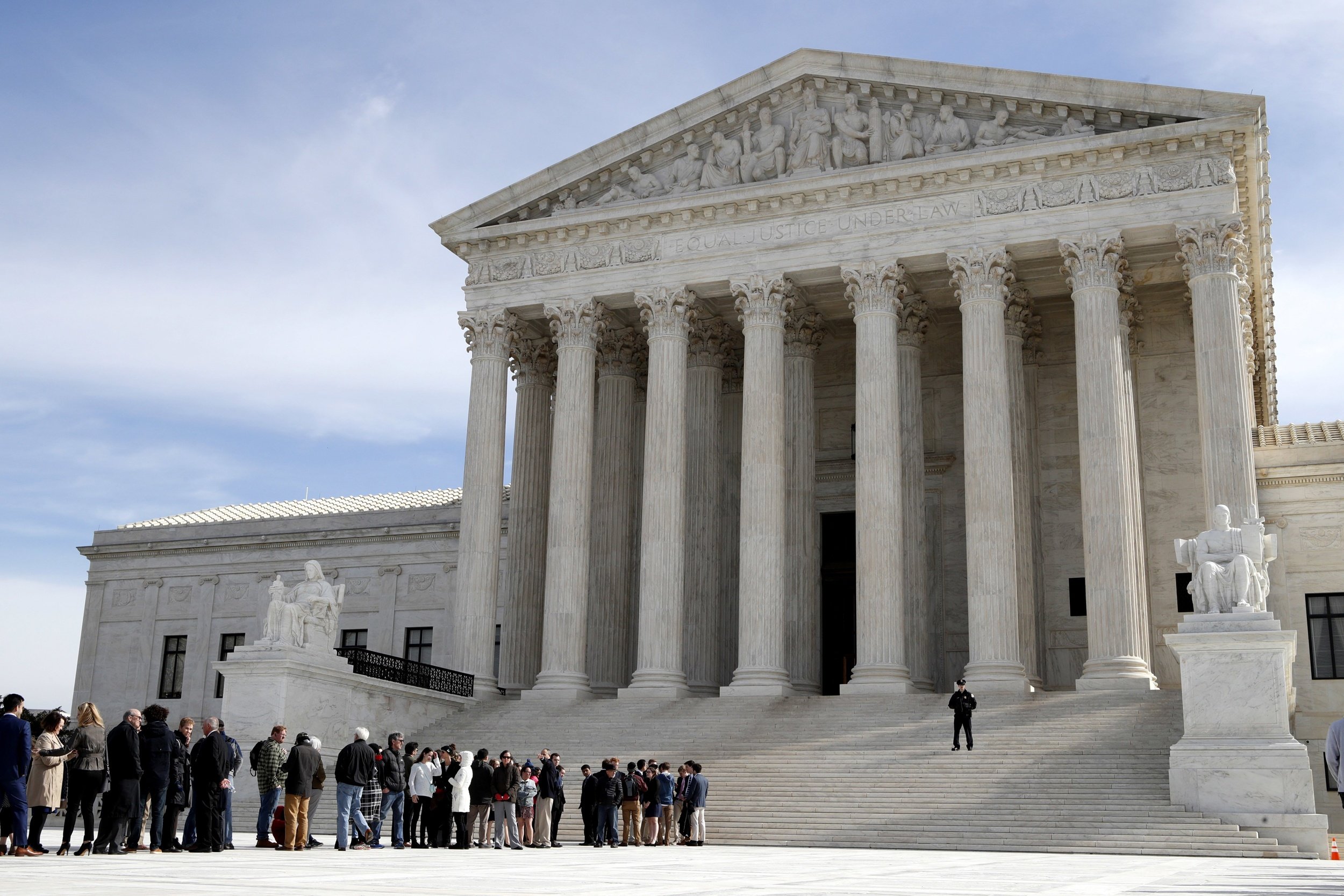 Murphy v. NCAA et al, the renamed case after New Jersey Governor Phil Murphy (D) officially succeeded Chris Christie (R) in January, argues that PASPA violates anti-commandeering interpretations of the Tenth Amendment.
The Supreme Court heard the Garden State's arguments in December, and is expected to issue its verdict sometime in the first half of 2018.
Online bettors at the BetDSI sportsbook thought the judgment would come sooner rather than later.
In early February, the odds-on favorite for release was March 5 (+100), or implied odds of 50 percent. April 2 was next at (+150), followed by April 30 (+300), May 14 (+750), May 21 (+1000), and May 29 the longest at +2500.
SCOTUS typically releases opinions on Mondays when the justices are in session, but not hearing arguments. However, they can legally publish judgments whenever they wish, and they did just that this week by issuing three opinions despite also hearing arguments.
The next Monday non-argument day is April 2.
Odds Disappear
No one knows for sure when the Supreme Court will unveil its PASPA conclusion. "We can all make educated guesses, but there just isn't any 'inside info' on SCOTUS cases," ESPN gambling journalist David Purdum tweeted this week.
The only internet sportsbook Casino.org found taking wagers on the PASPA ruling date was BetDSI. However, BetDSI has since removed the sports betting question without explanation. It's currently illegal for Nevada sportsbooks to take bets on the outcomes of political events.
Many in the courtroom in December felt that a majority of the justices favored New Jersey's reasoning that Congress cannot compel one state to comply with a regulation while the federal government exempts another.
When passed 26 years ago, PASPA provided exemptions for Nevada, Montana, Delaware, and Oregon, as those states had some sort of sports gambling at the time.
The PASPA decision is critical not only to the future of gambling in the US, but potentially numerous other cases surrounding the principle of federalism. "This is less about sports betting and much more about the tension between federal sovereignty and state sovereignty," gaming law expert Daniel Wallach said in December.
SCOTUS can rule that PASPA supersedes New Jersey law and uphold the prohibition. The court might also rule that PASPA can remain enacted, but the state has every right to repeal the federal legislation's statutes.
A SCOTUS ruling saying PASPA violates the Tenth Amendment would generate the most controversy, according to Wallace, as that could be a precedent-setting interpretation of states' rights.
Bettors Confident
PredictIt is an online prediction market that operates legally in the US because it's considered "educational," as its outcomes are utilized in political analysis.
The exchange's question, "Will Supreme Court rule against federal sports betting ban?" is currently selling "Yes" shares at 90 cents. That's just shy of their all-time high of 92 cents, which was reached on March 6.
Shares fell recently to 83 cents, but have since rebounded. Should SCOTUS rule that New Jersey has the right to dictate its own sports betting laws, each PredictIt share will be paid $1.