New Jersey Hits Back at Sports Leagues as PokerStars Readies Sports Betting for April
Posted on: January 16, 2015, 02:37h.
Last updated on: January 16, 2015, 02:41h.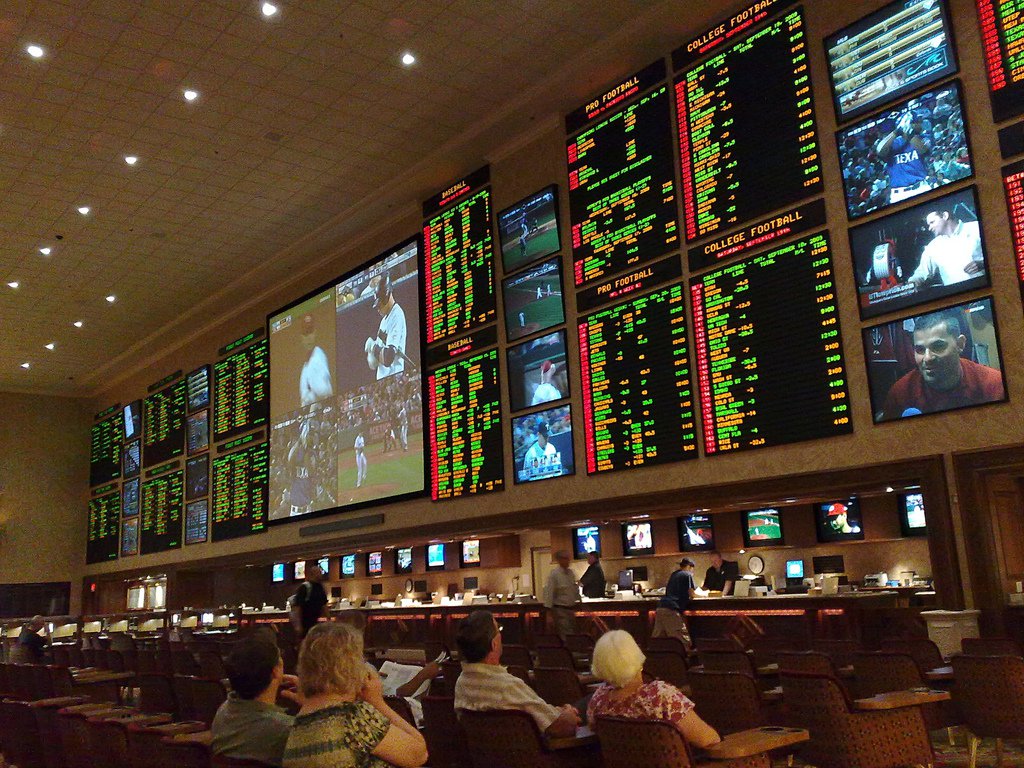 New Jersey is pointing fingers at major league sports outfits this week, saying they are spouting one philosophy, while practicing another.
As you may recall, New Jersey Governor Chris Christie gave the go-ahead for the decriminalization of sports betting at Garden State casinos and racetracks last year.
But on October 24, at the behest of the sports leagues, which claim such activities would damage the integrity of their games, a federal judge ordered an injunction, effectively pulling the plug on the New Jersey's ambitions.
Fantasy Football Argument
But this week, New Jersey hit back at the sports leagues, accusing them of "hypocrisy" for their involvement in fantasy football.
On Wednesday, the New Jersey Thoroughbred Horsemen's Association filed a case to the 3rd US Circuit Court of Appeals, arguing that the legal doctrine of "unclean hands" is applicable, as most of the leagues willfully profit from fantasy football, itself a form of sports betting.
"The Leagues sponsor, promote, invest in, profit from, and own sports betting business enterprises that engage in the very kinds of sports betting activities the Leagues claim irreparably harm them and, thus, entitle them to an injunction," says the brief. "Because of their unclean hands, rooted in their hypocrisy, the District Court should not have entertained the Leagues' request for an injunction. Instead, the courthouse doors should have been closed to the Leagues."
 PokerStars Sporting Future
Adding to the brouhaha, PokerStars' parent company Amaya has announced that it will shortly be adding a sports betting facility to the PokerStars platform. The product will be rolled out "in certain markets" during the first quarter of this year, with more to follow, the operator has said.
Amaya first announced its intention to add sports betting to its portfolio in November last year when it began offering casino and table games on its PokerStars 7 client on a market-by-market basis, beginning with its Spanish-facing site. Amaya says it has seen a 30 percent cross-sell from its online poker player base into sports betting in the debut Spanish market, exceeding expectations.
While it's a natural progression for a company intent on dominating the global online gaming market, the recent changes at PokerStars have not gone down well with poker players, who fear the addition of other gambling games may hurt the poker economy, as recreational players choose to fritter away their bankrolls on roulette and blackjack.
Poker Players Unhappy
Following the announcement of the casino games launch, Victoria Coren, a member of Team PokerStars Pro since 2007, regretfully announced she would be severing her connections with the site, a move that received plaudits throughout the poker world.
"… I cannot professionally and publicly endorse it, even passively by silence with my name still over the shop," she said. "Poker is the game I love, poker is what I signed up to promote. The question I'm probably asked most often in interviews is about the danger of addiction, going skint [broke] and so on. I'm always careful to explain the difference between the essentially fair nature of poker, where we all take each other on with the same basic chance, and those casino games at unfavorable odds which can be (especially online) so dangerous for the vulnerable or desperate."
Meanwhile, Amaya will be keeping a watchful eye on proceedings in New Jersey. PokerStars is poised to enter the market there, pending a bit more due diligence from the state's regulator, and in the meantime, New Jersey is continuing to battle the sports leagues in a fight for its right to offer sports betting.
The case is scheduled to be heard later this year.