Nevada Gaming Control Board Issues 16-Point Checklist to Deter Sexual Harassment
Posted on: September 11, 2018, 11:00h.
Last updated on: September 11, 2018, 10:44h.
The Nevada Gaming Control Board (NGCB) has recommended requiring the state's nearly 3,000 licensees to utilize a 16-point checklist to ensure their anti-sexual harassment policies are adequate.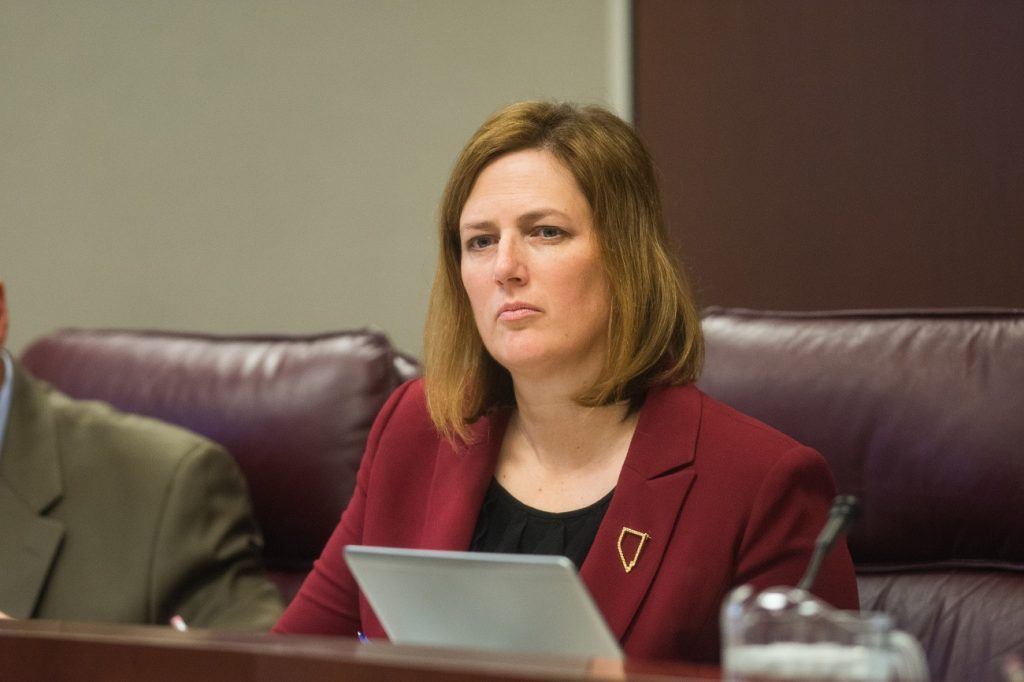 Board Chairwoman Becky Harris — the first woman to oversee the state agency — said if the proposal is accepted by the Nevada Gaming Commission (NGC), license holders would be "required to maintain written policies and procedures addressing prevention, reporting and investigation and response to sexual harassment in the licensee's workplace."
The Nevada Gaming Control Board recognizes the paramount importance of all Nevada gaming licensees creating and maintaining a work environment that is safe for all employees, one in which diversity, inclusion and the dignity of each employee is respected, and which is free from any form of discrimination or harassment," the NGCB said in a statement.
Public companies are already required to adhere to anti-sexual harassment policies mandated by federal and state laws. But Harris said there is a need to improve policies relating specifically to the protection of gaming industry employees against sexual harassment. Last week, female members of the Culinary Union told the NGCB they often feel unsafe at work, and detailed experiences of being harassed sexually.
The proposal would amend Regulation 5 of the Nevada Gaming Commission, which is titled the "Operation of Gaming Establishments."
Strengthening Protections
Should the NGC accept the 16-point checklist and require gaming licensees to implement comprehensive plans to address sexual harassment, the Gaming Control Board would have the authority to inspect policies of a license holder at its discretion.
When drafting such anti-sexual harassment policies, a company would need to answer a series of questions to make sure its prevention plan contains the following elements.
They include making sure a written policy addressing sexual harassment in the workplace is disclosed and made readily available to employees. Companies would need to clearly explain to workers the consequences of sexual harassment while on the job.
Licensees would also need to have an "easy-to-understand description of examples of prohibited conduct," and a "reporting method or system available to employees who experience or observe incidents or patterns of sexual harassment."
Licensees would have to verify that it's in compliance with the 16-point checklist and annually file the document with the NGCB.
Wynn Investigation
Nevada gaming regulators are considering the sexual harassment safeguards in response to the numerous allegations levied against billionaire Steve Wynn that are said to have occurred over a period spanning several decades. NGC Chairman Tony Alamo tells the Las Vegas Review-Journal that he wants to first see the state's investigative conclusions into how Wynn allegedly managed to take advantage of female workers before settling on the sexual harassment policies.
These proposed regulations may be just fine, but I want to see the report first," Alamo explained. "Maybe they need to be stronger, maybe there are other things we want to include."
Wynn Resorts wrapped up its own internal investigation last month, but isn't disclosing its results until probes being conducted by the NGC and Massachusetts Gaming Commission are finished. Officials in Massachusetts say they will release their findings on the suitability of Wynn Resorts to hold a gaming license for its $2.5 billion Encore Boston Harbor in the coming weeks.