New York State Receptive to Online Poker in Preliminary Hearing
Posted on: September 10, 2015, 02:18h.
Last updated on: September 10, 2015, 03:07h.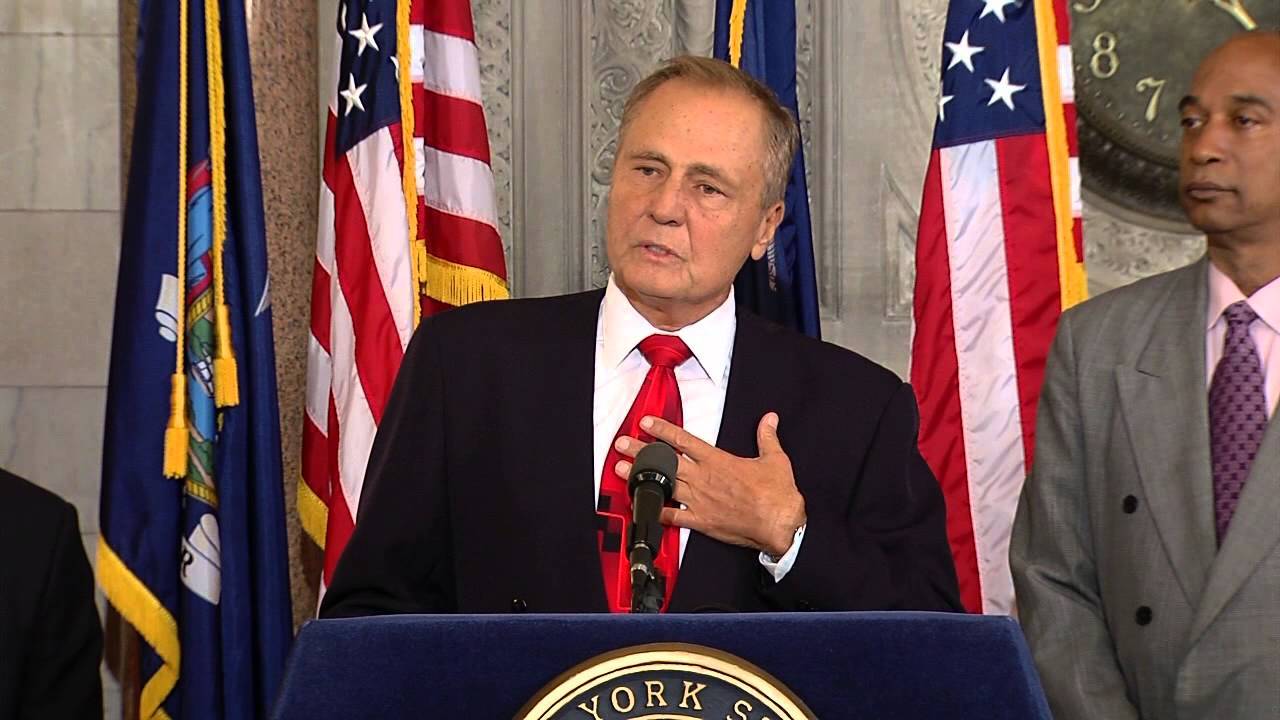 New York State online poker regulation received a warm reception at the state's first-ever legislative hearing on the subject. The meeting of the Empire State's Senate Racing, Gaming and Wagering Committee took place on September 9th.
This was not a debate on the morality of online gambling versus its economic benefits, but a practical, information-gathering exercise that sought to imagine how a future regulated market in New York might take shape.
Testimonies from anti-gambling groups and RAWA lobbyists were deemed to be an unwelcome distraction from crux of the matter, meaning none were invited. Instead, numerous representatives from the gambling industry, many of them likely future stakeholders in a legal online poker market, were asked to discuss a framework for legislation.
Horse Has Left the Barn
Anti-gambling groups were less than pleased by the lack of representation. "Mr. Bonacic acts as if legalizing Internet poker in New York State is a mere formality, like closing a business deal with allies," wrote the Coalition Against Gambling in New York. "Such arrogance should be called."
"I don't want to say that horse has left the barn," Bonacic told The Journal in response, "but we've been through all of that when we had the referendum on the three casinos and developing that legislation [for land-based casino expansion]. It would be a repeat of the same themes that was [sic] said prior."
Positive Feedback
Among those welcomed instead were representatives from MGM Resorts International, Caesars Entertainment, and the Borgata in Atlantic City. Poker Players Alliance Executive Director John Pappas and industry analysts were also present. Representing the state's racino industry was the New York Gaming Association.
Witnesses argued that online gaming does not cannibalize the gaming industry but rather grows the market, and that New York must act quickly, before Sheldon Adelson gets everything banned. The need to shut out unlicensed operators was also addressed.
James Featherstonhaugh, president of the New York Gaming Association, was the lone voice in urging caution, airing his concerns that outside gaming operators might take revenue away from the state's 11 racinos.
Bonacic Remains Committed
New York State Senator John Bonacic's (R-42nd District) online poker bill, SB 5302, has failed to gain traction in the Senate. The push for online poker regulation does have support in the legislature, but it's played second fiddle this year to the state's land-based casino expansion. New brick-and-mortar gaming licenses were awarded to allow for several new casino projects upstate earlier in the year.
The committee was not assembled to vote on Bonancic's current bill, but the bill was discussed. SB 5302 proposes a tax levy of 15 percent on gross gaming revenue, which was broadly approved, and suggests no more tha 10 licenses should be issued, valid for 10 years following payment of a licensing fee of $10 million. The latter met with some dissension from those gathered.
Despite the floundering of SB 5302, the existence of this week's hearing suggests that Bonacic is serious about pursuing his push for online poker. As he told the hearing, the first legal and regulated online poker rooms catering to residents of New York State may be up and running within three years.