Feinstein Lends Surprise Support to Federal Online Gambling Ban
Posted on: April 6, 2014, 10:00h.
Last updated on: March 30, 2019, 09:45h.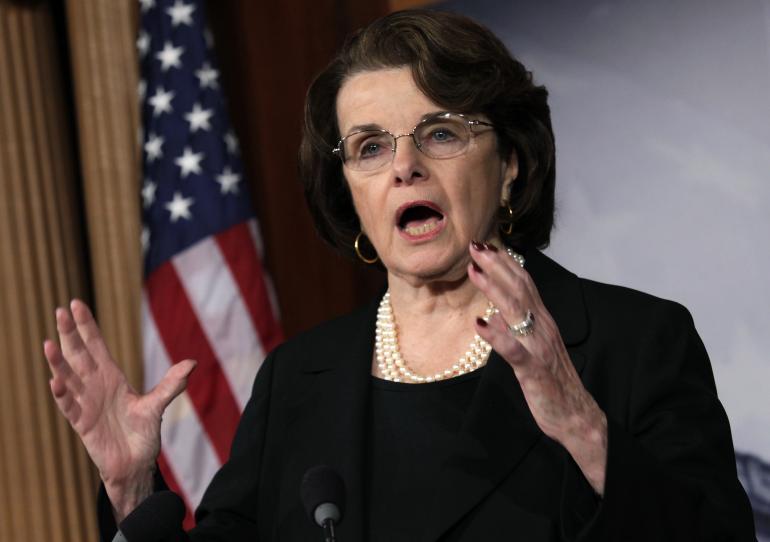 When Senator Lindsey Graham (R-SC) and Representative Jason Chaffetz (R-UT) introduced their bills that would ban most online gambling to Congress, they were all but certain to get some support from fellow Republicans. After all, the bills had been written by the Coalition to Stop Internet Gambling, a group bankrolled by major GOP donor Sheldon Adelson.
But it turns out that they were able to get at least one major player in the Democratic Party to sign on, too. Senator Dianne Feinstein (D-CA) was the only Senate Democrat to co-sponsor the bill, known as the Restoration of America's Wire Act.
As we've talked about recently, online gambling isn't nearly as partisan an issue as most in Congress. Both Republicans and Democrats have pushed for Internet gambling and poker regulation, and members on both sides of the aisle have advocated against gambling as well.
California Tribes Surprised by Move
But Feinstein's support came as a surprise to many, particularly in her home state of California where tribal groups and card rooms are trying to work on an online poker bill.
"We're concerned that there appears to have been no consultation before she decided to support this bill, which would have direct impacts on California tribes," said California Tribal Business Alliance (CTBA) chair Leslie Lohse.
Pro-gaming attorney Keith Sharp said that while Feinstein had been "consistent" when it came to opposing gambling expansion, it was hoped that she might be convinced that a federal ban wasn't the right way to go in this case.
"I would hope that at some point we'll be able to have dialogue with her and perhaps persuade her that leaving this to the state is the preferred course of action," said Sharp, who represents three card rooms in the Los Angeles area.
It is unlikely that Feinstein's support of the federal bill will have any impact on efforts to regulate online poker in California. However, were that bill to pass, it would likely spell the end to any online gaming in California – even if it began before a federal ban went into place.
"Seeing Sen. Dianne Feinstein support [sic] on the bill is interesting given the clear desire for her state to move forward on regulating Internet poker, which this bill would deny them the ability to do," said John Pappas, executive director of the Poker Players Alliance (PPA).
Few Other Surprises Among Co-Sponsors
Aside from Graham and Feinstein, the Senate version of the bill was also sponsored by Senators Mike Lee (R-UT) and Kelly Ayotte (R-NH).
In the House of Representatives, Chaffetz was able to find nine co-sponsors. Most were Republicans, but two Democrats were also on board: Jim Matheson (D-UT) and Emanuel Cleaver (D-MO).
The inclusion of Cleaver was particularly surprising. While most of those who co-sponsored the bill are longtime opponents of Internet gambling (or gambling as a whole), Cleaver had previously been a supporter of regulated online gaming, having supported former Representative Barney Frank's online gambling bill in 2010.
While the initial level of support wasn't overwhelming, Pappas said that supporters of the bill are hoping that more legislators will come on board going forward.
"I think they've created a ripple, and their hope is to continue to garner more support," Pappas said.
Similar Guides On This Topic