New Jersey Sports Betting Sets Record, But Atlantic City Gaming Industry Bleak
Posted on: December 14, 2020, 02:51h.
Last updated on: December 14, 2020, 03:50h.
Oddsmakers in New Jersey accepted a record $931.6 million in bets in November — the all-time best month for any legal market in the United States. It's the fourth consecutive month that the Garden State has broken the sports betting handle record.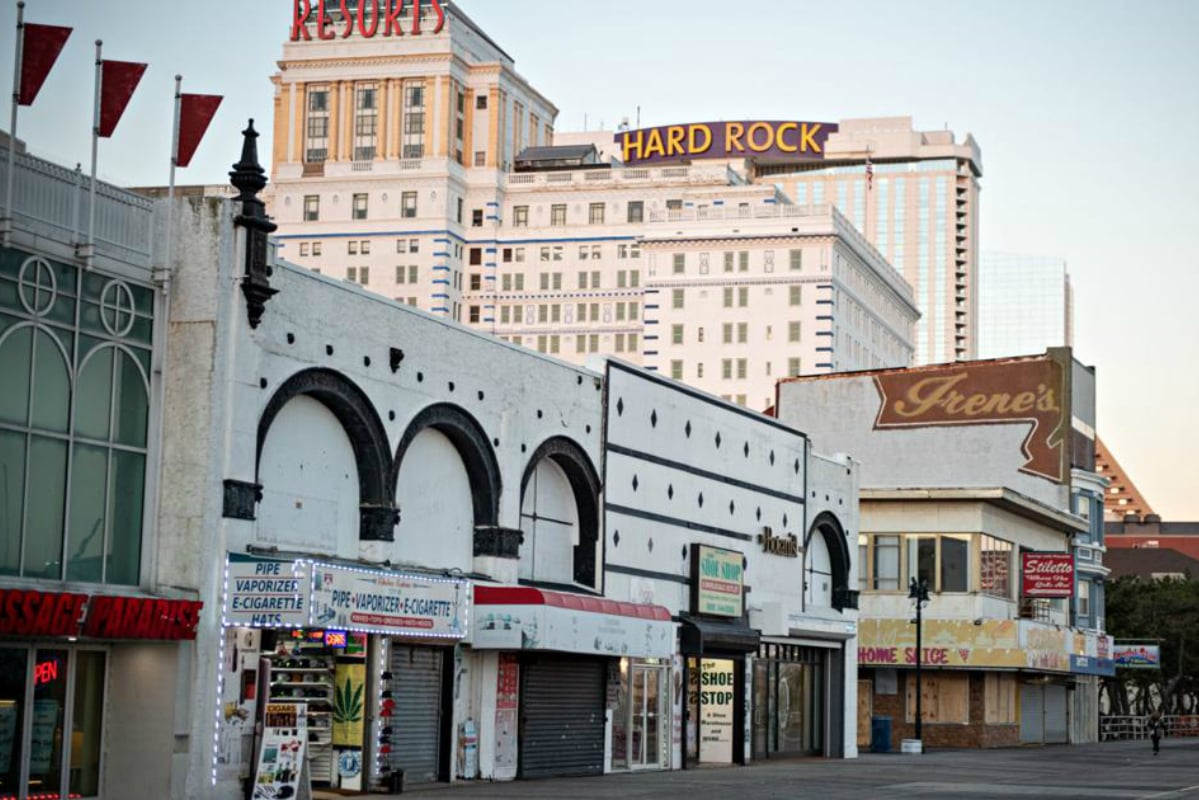 That's the good news. There's plenty of bad.
Atlantic City's nine casinos saw brick-and-mortar gross gaming revenue (GGR) tumble 35 percent to $146.5 million. That's a more than $77.3 million reduction from November 2019.
Combined with the $91.8 million won from their online casino operations, and $22.5 million from sports betting, the nine casinos reported November GGR of approximately $260.8 million. November marked a 10 percent total GGR year-over-year decline for Atlantic City's gaming industry.
"Land-based gaming had gained ground in September and October," said Jane Bokunewicz, coordinator of the Lloyd D. Levenson Institute of Gaming, Hospitality and Tourism at Stockton University, to the Press of Atlantic City.
"The start of a 'second wave' of COVID-19, followed by NJ Executive Order 194, which, effective Nov. 12, required indoor food and beverage options to close between 10 pm and 5 am, likely contributed to the decline," Bokunewicz added.
Oddsmakers Thankful in November
Sixteen states plus DC have joined Nevada in the wake of the historic 2018 Supreme Court ruling that struck down the Silver State's longstanding monopoly on sports betting. And while the expansion of legal sports gambling has only benefited Nevada — that state reporting its all-time best sports betting month in November with $659 million in wagers placed — New Jersey has emerged as the market leader.
New Jersey Gov. Phil Murphy (D) celebrated the news.
BIG NEWS: Our sports betting industry has once again set a monthly record. As the nation's capital of sports betting, NJ is on track to break the $1 billion/month mark — creating jobs and strengthening our economy," Murphy tweeted.
Of the $931.6 million wagered, $872 million was bet online. Garden State oddsmakers are benefiting from neighboring New York refusing to allow its four upstate commercial casinos that operate sportsbooks to facilitate mobile bets. As a result, many New Yorkers in the southern part of the state, including New York City, venture into New Jersey to place their bets on their smartphones and mobile devices.
AC Struggles
Internet gaming isn't as profitable for Atlantic City casinos. Not only is it taxed higher — 15 percent compared with eight percent on gaming floors — online gamblers generate zero associated revenue (food and beverage, hotel stays, entertainment).
Hard Rock was the lone casino to post a year-over-year brick-and-mortar gain in November, GGR at the Boardwalk property climbing 19 percent $28 million. The others weren't so fortunate.
Casino — GGR Decline
Borgata — 38 percent
Caesars — 56.1 percent
Golden Nugget — 49 percent
Harrah's — 50.7 percent
Ocean — 1.3 percent
Resorts — 35.8 percent
Tropicana — 41.7 percent
*Bally's switched ownership in November, therefore there is no YoY comparison
Atlantic City casino profits totaled $150.5 million in the third quarter, a 37 percent drop from Q3 2019. COVID-19 has resulted in Atlantic City's gaming industry employing more than 4,700 fewer people (as of the end of September).