New Jersey Online Gambling Pays Off Bigtime for Lobbyists and Lawyers
Posted on: January 15, 2014, 05:30h.
Last updated on: January 14, 2014, 10:32h.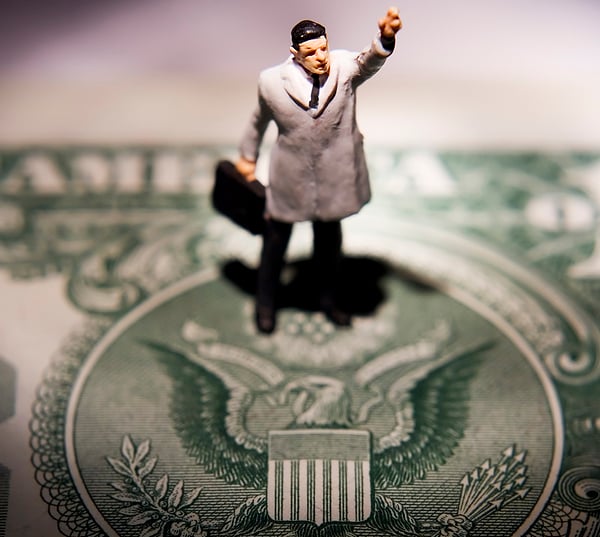 Everyone knows that when it comes to gambling, the house always wins. In the case of online gambling in New Jersey, it seems that the lobbyists and lawyers do pretty well for themselves, too.
Support Services Make Bank
According to disclosures posted by the New Jersey Division of Gaming Enforcement, the online gambling industry has resulted in $50.3 million in payments to lawyers, lobbyists, and other professionals since mid-2009. The figures came just days before the first revenue figures are scheduled to be released for New Jersey casino sites, and are part of an unusual requirement in New Jersey that demands disclosures for all professional payments.
"Many states have statutes requiring public disclosure of revenues by lobbyists, including New Jersey, but this is the first time I have ever heard of a gaming regulatory agency requiring disclosure of payments to lawyers," said Nicholas Casiello Jr., a lawyer with the Fox Rothschild firm's gaming group in Atlantic City.
This first report covered everything from July 2009 through December 2013, with future reports being made public on a quarterly basis.
The biggest "winner" in terms of legal services was Brownstein Hyatt Farber Schreck, L.L.P., which made $1.89 million in legal fees. That's in addition to another $2.83 million from activities described as a mix between lobbying, consulting and legal services, bringing their total haul to $4.72 million.
However, the disclosures also showed just how unclear site operators were about what exactly they had to report. Some of the reports featured payments related to lobbying outside of Internet gaming issues, while others included expenses that came from online gambling efforts in other states.
The level of detail in the reporting varied greatly as well. The Borgata simply reported two groups of payments: one to a law firm, and one with a lobbying group. On the other hand, Amaya Gaming Group and Ultimate Gaming included everything that might possibly be relevant, down to a payment of $19,380 to a mathematician to help develop online games.
Lobbying firms did rather well, collecting a total of $3 million from firms in the industry since 2009. The biggest chunk of that money went to Public Strategies Impact, which took in $37,500 every quarter from Caesars Entertainment. Some individuals were reported to have received large payments, too: TV poker personality Mike Sexton took in between $100,000 and $300,000 a year from Bwin.Party in order to be their brand ambassador.
Not All Were Revealing
Perhaps the more surprising aspect of the disclosures was which and how many companies involved in New Jersey's online gambling industry actually complied with the requirement to disclose payments. According to reports, only about 40 percent of the firms that should have been required to file "Internet Gaming Disclosure Statements" actually bothered to do so. However, that number is a bit misleading, as all of the major players in the industry submitted their statements, while secondary companies involved in the industry were spottier in their participation.
"Each of the state's 11 casinos has filed and all seven of the state's licensed Internet platform providers have filed the division's disclosure form," said Lisa Spengler, spokesperson for the Division of Gaming Enforcement. "The division intends to follow up with licensed vendors that have not yet submitted a response."
Most Read