New Canadian Sex Charges Against Nathan Chasing Horse, Las Vegas Cases Pending
Posted on: June 15, 2023, 10:54h.
Last updated on: June 15, 2023, 11:20h.
Nathan Chasing Horse is facing nine additional charges in Canada that relate to a widespread investigation into his alleged sexual exploitation of indigenous teens and women.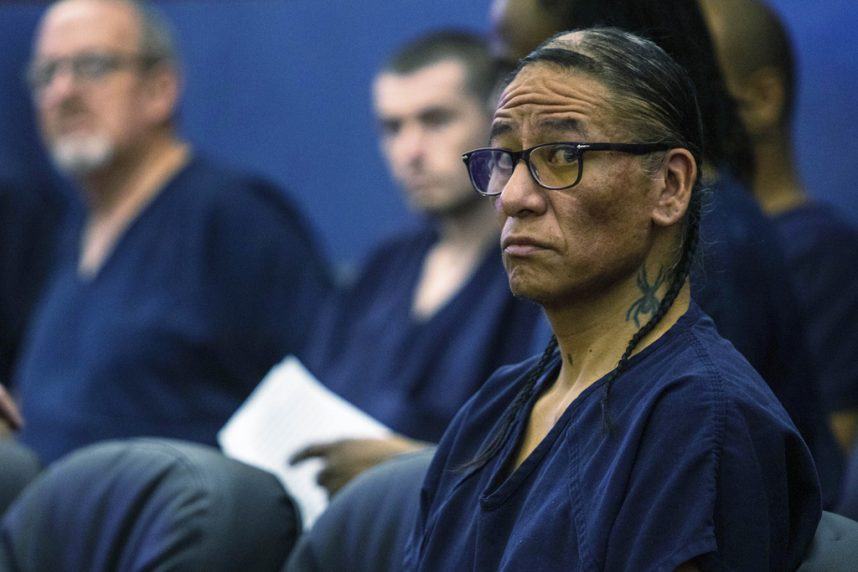 The 47-year-old reputed cult leader and former movie actor was charged recently with three counts of sexual exploitation and four counts of sexual assault.
There are also single counts of removing a child from Canada under the age of 16 and sexual interference with a person under the age of 16, according to recent news reports.
The newest charges stem from incidents in Alberta, Canada which date back to 2005. Details on the allegations weren't released but, apparently, investigations into victim statements were recently reopened.
"We had a lot of collaboration with our Las Vegas partners in relation to some of the evidence brought forward and there is no question that he [Chasing Horse] is guilty of those," Sgt. Nancy Farmer of Canada's Tsuut´ina Nation Police Service was quoted by Las Vegas TV station KLAS.
More Victims Possible
It's possible even more victims in Canada will come forward, according to Canadian news site CTV.
One Canadian victim has claimed that when she was 15, Chasing Horse had sex with her. Later, she went to the US where the two then took part in a ceremony when she was 17 that appeared to be some kind of wedding ceremony.
Chasing Horse has been described as a medicine man who, his followers believe, has healing powers. He was also identified in court documents as the leader of a 300-member cult called "The Circle." He allegedly recruited girls and young women in the cult to become his wives.
Chasing Horse resided in North Las Vegas, reportedly with several wives, before his January arrest.
In February, a grand jury sitting in Clark County returned indictments against him on 19 counts, including 10 counts of sexual assault against a minor under the age of 16 and six counts of sexual assault. Other charges were open and gross lewdness, first-degree kidnapping of a minor, and trafficking in a controlled substance. The drug charge was later dropped.
Chasing Horse remains in custody at the Clark County Detention Center with bail set at $300K.
He is facing federal charges in Nevada, as well as state charges in Montana and charges in Canada's province of British Columbia.
It's unclear if he will ever return to stand trial in Canada, but the recent Canadian charges send a message to the victims.
"At the end of the day, it is important for us to have these warrants in the system so our victims know they´ve been heard," Farmer was quoted by the Daily Mail on Wednesday. "It's extremely important that we continue to support them that way."
Nevada Appeal
Kristy Holston, who's the Clark County deputy public defender representing Chasing Horse on the Nevada charges, has filed an appeal with the Nevada Supreme Court to dismiss those counts.
Her appeal claims that sex between Chasing Horse and the women was consensual.
But one victim, Corena Leone, formerly known as Corena Chasing Horse, earlier this year revealed details of alleged repeated sexual assaults by Chasing Horse that began when she was 14, KLAS reported. Leone is one of two victims in the case against Chasing Horse in Clark County.
Chasing Horse, who appeared in the 1990 movie "Dances With Wolves," was born on the Rosebud Reservation in South Dakota. He has been banned from multiple reservations.