DraftKings, Fanatics, FanDuel Unlikely to Debut in Nevada Anytime Soon
Posted on: October 23, 2023, 03:03h.
Last updated on: October 24, 2023, 12:38h.
Leading online sportsbook operators FanDuel and DraftKings, and upstarts such as Fanatics, are unlikely to enter Nevada anytime soon. That's signaling reluctance to embrace the state's in-person registration requirement for mobile sports betting accounts.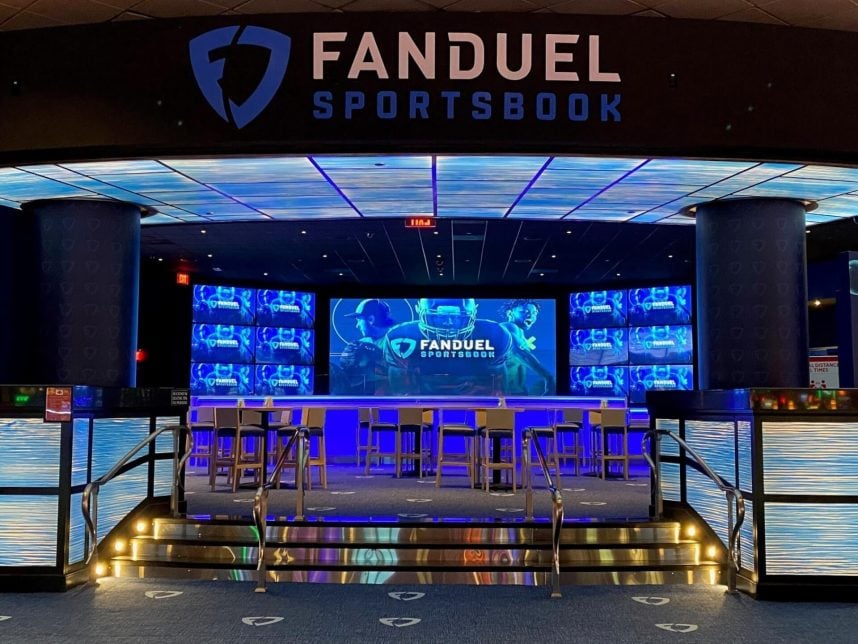 As measured by handle, Nevada has been surpassed by more populous states, including Illinois, New Jersey, New York, and Pennsylvania. Those jurisdictions approved sports wagering following the 2018 Supreme Court ruling on the Professional and Amateur Sports Protection Act (PASPA).
Still, the Silver State remains a force on the national sports wagering scene. It's just cumbersome for bettors to sign up for mobile accounts in the jurisdiction.
Citing analyst Chris Krafcik of Eilers & Krejeck Gaming, Howard Stutz of the Nevada Independent reports that Nevada accounts for just 1% of U.S. online wagering revenue — a scant percentage, given the state is home to casino mecca Las Vegas. Owing to that small percentage, Nevada isn't essential to FanDuel and DraftKings, the two largest online sportsbooks, or the likes of Fanatics and Penn Entertainment's upcoming ESPN Bet.
In Nevada, sports bettors who want to place wagers via mobile devices must enter a brick-and-mortar casino and complete paperwork to activate mobile wagering accounts. That requirement remains in place at a time when nearly all of the other 34 states and Washington, DC, that allow sports betting permit new account sign-ups via computers or smartphones.
Nevada Still an Important Sports Betting State
Despite the onerous in-person registration requirement, Nevada remains a force on the sports betting scene. Through August, gaming operators in the state accepted $4.9 billion in sports bets, according to the Nevada Gaming Control Board (NGCB).
Still, at a time when at least 80% of sports wagers nationally are placed remotely, that percentage declines to about two-thirds in Nevada. That could indicate that Nevada sportsbook operators are missing out on new clients and revenue-generating opportunities.
States such as Colorado and neighboring Arizona don't have the in-person registration requirement, and operators offer more lucrative sign-up bonuses and deeper wagering menus in many states outside Nevada.
Better promotional offers and more extensive betting slates result from those states being open to operators such as DraftKings, Fanatics, and FanDuel. As a result, some Nevada sports bettors have been known to cross state lines into Arizona to odds shop and get promo dollars.
What Online Operators Could Enter Nevada First?
While the in-person registration requirement is a nuisance for bettors and operators alike, online sportsbook providers want to enter Nevada. In terms of the aforementioned quartet of companies, the ones to enter Nevada first will likely be those with ties to land-based casinos in the state.
Penn Entertainment operates the M Resort Spa Casino in Henderson and Cactus Petes Resort Casino Jackpot. However, that company didn't apply for licensing for Barstool Sportsbook in Nevada, leading to speculation about whether or not it will reverse course when ESPN Bet debuts next month.
By way of its 2021 acquisition of Golden Nugget Online Gaming (GNOG), DraftKings could potentially enter Nevada, leveraging Golden Nugget casinos in Lake Tahoe, downtown Las Vegas, and Laughlin as registration sites. Interestingly, Golden Nugget pulled the plug on its Nevada mobile betting app earlier this year.
Conversely, Fanatics and FanDuel would likely need to partner with smaller Nevada casino operators to enter the state, because regulators appear unlikely to waive the in-person requirement anytime soon. FanDuel has an existing relationship with Boyd Gaming. One of the largest operators of Las Vegas locals' casinos, Boyd owns 5% of FanDuel. FanDuel branding and odds are also used at Boyd's Fremont Hotel Casino in downtown Las Vegas. But Boyd remains the operator of that sportsbook.