Nevada Casinos Closed Through April 30, as Gov. Sisolak Issues Stay-at-Home Order
Posted on: April 1, 2020, 11:41h.
Last updated on: April 1, 2020, 12:12h.
Nevada casinos will remain closed at least through the end of April as a result of Gov. Steve Sisolak's (D) stay-at-home order.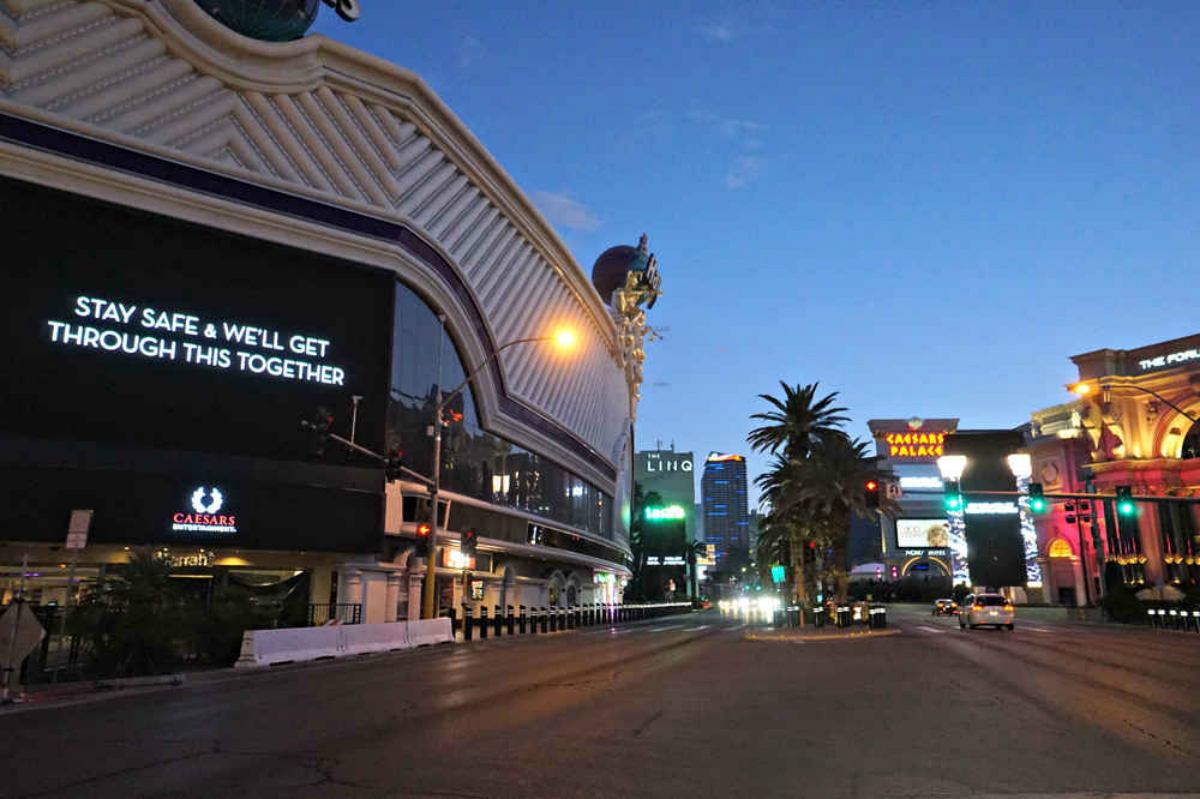 Sisolak issued the directive today, which requires all schools, non-essential businesses, and casinos to be closed through April 30. The governor initially ordered casinos to suspend their operations on March 17 for a 30-day period. This week's directive extends their suspensions by 13 days.
We have taken a number of critical and unprecedented steps since the Emergency Declaration as part of our #StayHomeForNevada effort to help flatten the curve," Sisolak tweeted. "This directive builds on those efforts & ensures everyone fully understands our statewide goal: STAY HOME for our State."
Nevada joins 31 other states plus the District of Columbia in ordering non-essential businesses to close and residents to stay at home except for making critical trips. It will be the first time since Nevada legalized gambling in 1931 that a regulated slot machine won't be spun in an entire month.
Sisolak added in a release, "Today's 'Stay at Home' directive strengthens the imperative that Nevadans must not leave their homes for nonessential activities in order to prevent the spread of COVID19. This directive builds on previous directives around school closures, social distancing, closure of non-essential businesses, and bans on public gatherings of 10 or more people by requiring you stay at home unless leaving is absolutely necessary."
Stocks React
The COVID-19 pandemic has already been catastrophic for the gaming industry, as all commercial casinos in the United States and most elsewhere have shuttered.
In Nevada, the largest gaming market in the country and second in the world behind only Macau, the industry is hurting badly. With the shutdown extended through April, the largest casino operators in Nevada are seeing their share prices decline.
As of this afternoon, Las Vegas Sands is down 4.8 percent, MGM Resorts 1.8 percent, Wynn Resorts 10.2 percent, Penn National Gaming 18 percent, and Boyd Gaming 8.5 percent.
Casinos were being aggressive in taking online hotel reservations beginning April 17. Now, those bookings will be canceled and refunded. Sands' Venetian wasted no time in informing potential guests that while April 17-30 won't happen, the Strip resort is taking reservations for arrivals beginning May 1.
Critics Sound Off
The Economic Policy Institute (EPI) says Nevada stands to lose 5.3 percent of its private-sector workforce – roughly 66,600 jobs – from the coronavirus economic fallout. Sisolak's followers on Twitter were quick to react to the extended shutdown.
"So not gonna give us a chance? The longer the strip stays closed the worse the financial damage," tweeted Vegas_Local.
Another follower countered, "Everyone needs to understand that it's not his fault for this pandemic. All he's doing is putting you and your family in good health. If ALL businesses are open, it would be a disaster."
Joan Perkins, a casino worker in Las Vegas, told Casino.org prior to Sisolak's extension, "Casinos should wait until at least May 1 to open. Otherwise, you are putting workers at a huge risk! None of us have a death wish."
Most Read