Netherlands Online Gaming Bill Up for Senate Vote Tuesday, Privatization of State Casino Hangs in Balance
Posted on: February 18, 2019, 09:17h.
Last updated on: February 18, 2019, 09:20h.
Dutch lawmakers may soon approve online gaming in the Netherlands with a Senate vote scheduled for Tuesday. The House of Representatives has already backed a draft of the Bill on Remote Gaming, which will allow for limited internet gambling in Holland.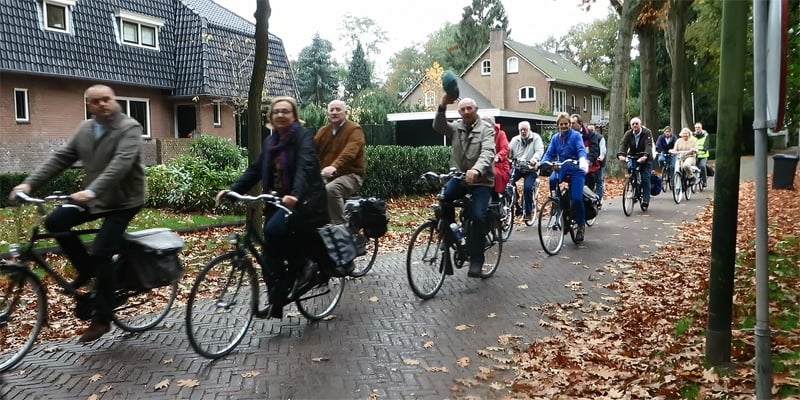 Going Private Remains Controversial
The senators this week will also consider related motions on licensing and advertising for operators. Their decision comes soon after they delayed voting on privatizing the state-run Holland Casino Group.
Minister of Legal Protection Sander Dekker temporarily halted the controversial initiative after a "lot of objections" surfaced from senators, Tim Pruntel — an attorney for the Blenheim law firm in Amsterdam — told Casino.org.
Most of the lawmakers' concerns relate to increased risks of gambling addiction, Pruntel explained, with worries that privatized casinos could lead to accelerated wagering issues.
The privatization topic should be addressed by June, either with a vote on the bill or a complete withdrawal from the table. Under that proposal, 10 branches of Holland Casino Group would be sold off en masse, and the remaining four will then sold as another group, according to the Dutch Broadcast Foundation (NOS).
Lingering Doubts
While the chances of online casino and sports gaming getting approved are good, based on Dutch news reports, some tough questions remain.
During earlier debate, a "considerable part" of the Senate had "doubts about the enforcement of the law, the likely increase of gambling addicts, the negative influences of gambling ads, and how to distinguish between legal and illegal providers," Pruntel said.
For Holland Casino, the remote gaming act would allow it to be licensed by the Dutch Gaming Commission to enter the online casino market, according to the company's 2017 annual report.
As envisioned as far back as 2016, if online gaming is approved, permit holders in the Netherlands will pay a 29 percent tax on games of chance, make a 0.25 percent contribution to the addiction fund and a 1.5 percent contribution to the Gaming Authority on the gross results from the games.
If approved, the Dutch could take part in legal gambling on football (soccer) and other sports, as well as play at online casinos, bingo, and scratch tickets, according to Sprout.nl. As of now, many in the Netherlands play games of chance via the internet without the provider holding a legal permit in that country.
In a 2018 survey released last month by Holland Casino, it also was revealed that more than 1.8 million Dutch residents said they would play an online game of chance for a fee. That is 20 percent more than the results from a 2016 survey.
Holland Casino Group has been in operation for four decades, and in 2017, saw total revenues of  €639.2 million ($722.5 million).  It exclusively provides table games in the Netherlands, including American roulette, poker, blackjack, and punto banco. Each of its casinos also have slot machines.
But there could be competition as two additional Dutch casino licenses may soon become available.