Neteller Return to Borgata Should Benefit Online Gamblers
Posted on: March 28, 2014, 05:30h.
Last updated on: March 27, 2014, 08:27h.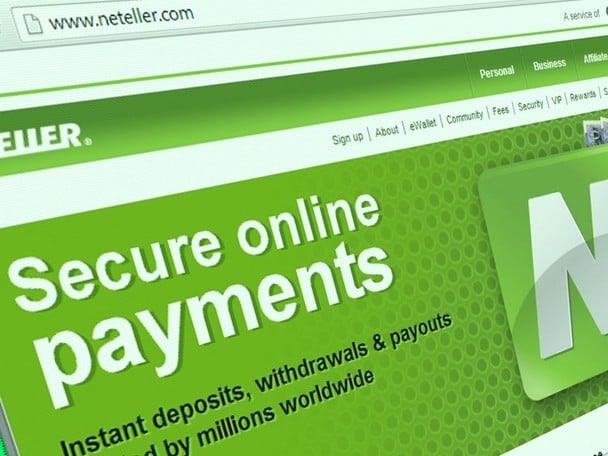 Recently we reported on the triumphant reemergence of e-Wallet Neteller to America. Those of you who don't remember the pre-2006 online gaming landscape might wonder why we got quite so excited about a mere e-wallet – and we wouldn't blame you.
But the thing is, Neteller was once synonymous with online gambling, and its return to the e-commerce landscape symbolizes "business as usual" and continuity between past and present. It also represents a practical solution to one of the initial challenges facing the newly regulated sites: payment processing.
Optimal Return
Two weeks ago, Optimal Payments – the London-based company behind Neteller – announced that it had secured its return via a deal with an as-yet-unnamed "federally insured US financial institution sponsor," and this week Neteller announced it had formed an alliance with the Borgata Casino in New Jersey. Optimal was cleared to offer its services in New Jersey back in October, and has already been active through partnerships with 888, Caesars and Bally Technologies; but now the company has begun offering its e-Wallet solution and Net+ Card debit card as payment options for customers at BorgataPoker.com, BorgataCasino.com and nj.partypoker.com.
Come Back Neteller, All is Forgiven
So, here's what all the fuss is about.
It's been seven years since the enactment of the Unlawful Internet Gambling Enforcement Act (UIGEA) prompted Neteller to beat a hasty retreat from the US. Before that, the company had been processing 80 percent of all online gambling transactions on the planet. It was a particular favorite of online poker players, because it was an efficient tool for transferring payments quickly between accounts, and charges were low.
However, when UIGEA effectively banned the processing of all online gambling payments – declaring that companies were prohibited from "knowingly accepting payments in connection with the participation of another person in a bet or wager that involves the use of the Internet and that is unlawful under any federal or state law" – the game was up.
That, of course, was before the Department of Justice did an about face on their Wire Act interpretation in December of 2011. After the crackdown, Neteller retreated and was forced to return $94 million in funds to US customers, many of which were frozen for 12 months.
Neteller now is a Financial Conduct Authority (FCA)-authorized company, which means it's required to hold more than the sum total of all of its customers' funds in trust accounts; meaning your money's essentially as safe as it is in a bank.
Optimal Strategies
Optimal Payments executive vice president of business development Neil Erlick said that the new partnership would "support their growth in New Jersey," while Hugh Turner – vice president of finance at Borgata – said the Neteller service would allow them to "increase conversions while delivering an enhanced customer experience, securely and confidently."
And they're right. For the online gamblers and operators of New Jersey, it should be particularly welcome. Ultimate Gaming execs said this week that payment processing has been one of its major challenges in a state where credit card rejection ranges from 35 percent for Visa to 50 percent for MasterCard and 100 percent for American Express. Thus, as well as the as e-Wallet providing easy deposits and withdrawals, the introduction of the Net+ Card – a low-cost pre-paid credit card linked to your Neteller account – could eliminate this stumbling block and benefit the New Jersey industry as a whole.
Turner describes the partnership as "strategically important". Strategically, it's just what New Jersey needs.