Nebraska Casino Vote Threatened by Rejected Petition Signatures
Posted on: August 12, 2016, 02:48h.
Last updated on: August 12, 2016, 02:48h.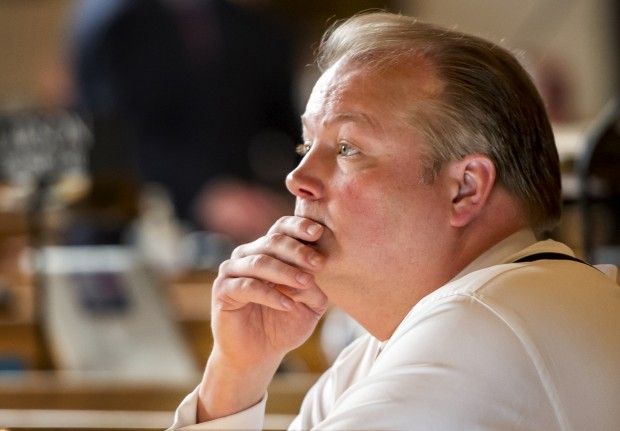 Nebraska's push for casino legalization is imperiled. Last month a pro-casino action group calling itself Keep the Money in Nebraska delivered 310,000 signatures in support of its cause to the state legislature.
That cause is to force a public referendum this November on the legalization of casino gaming in the Cornhusker State. In early July, the group delivered its petitions to Nebraska's uniquely non-partisan legislature in Lincoln in a convoy of hired trucks, perhaps to emphasize visually its overwhelming level of support.
The group needed the signatures of ten percent of the state's registered voters to take the issue to ballot, or around 113,900 people, a figure they had apparently batted out of the ballpark. Except it looks like they haven't.
Four Out of Ten Signatures Rejected
According to a report by the Omaha World Herald this week, an unusually high percentage of signatures are being declared void by county election workers who are checking up on their legitimacy. In Douglas County, for example, almost four out of ten signatures proved to be invalid, while in Lancaster County it was one in three.
No one's casting aspersions on Keep the Money in Nebraska, but it seems that some of their signatories felt so strongly about the issue that they attempted to sign the petition on multiple occasions. Or they forgot that they weren't actually registered to vote. Gamblers, eh?   
The high rejection rate in two of the state's biggest counties means the pro-gambling drive is thrown into doubt. The signature-thresholds are split between three petitions: 130,000 autographs are needed for a constitutional amendment to legalize casino gambling, and 90,000 for each of two other petitions related to casino regulation and taxation.
This makes the original margin of approval much smaller than at first glance and possibly obliterated now, although it is not known whether rejection rates will prove to be as high in other counties as they are in Douglas and Lancaster.
Vote in Doubt
Keep the Money in Nebraska is formed by stakeholders in the state's embattled racing industry, primarily the Winnebago Tribe of Nebraska, which owns the Atokad Park racetrack in South Sioux City. As the name suggests the group has had just about enough of seeing hard-earned Nebraskan dollars flow east to the casinos of Iowa.
The state's race tracks have seen a steady slide in revenues since Iowa legalized casino gambling in 1989. Keep the Money in Nebraska believes that $400 million is leaking into Iowa each year and that legalizing gaming at Nebraska racetracks could bring between $60 million and $120 million per year into state coffers.
Former State Senator Scott Lautenbaugh of Omaha, a spokesman for the group, said he was mystified at the high rejection rate of signatures.
"We just want to figure out how this could possibly happen," he said.
Most Read