Massachusetts Gaming Chair Faces Pressure to Resign
Posted on: May 19, 2014, 05:30h.
Last updated on: May 16, 2014, 03:19h.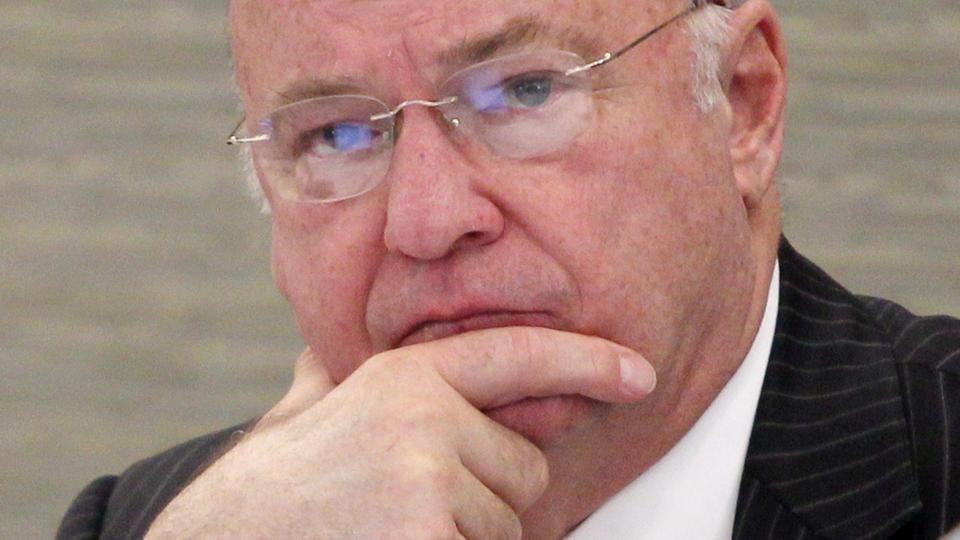 For Stephen P. Crosby, it's been a rough patch. Recently, the Massachusetts Gaming Commission chairman removed himself from discussion about the various casino proposals in the Greater Boston area over concerns about his impartiality. Now, that move has led many officials and critics to call for Crosby to step down from his position in order to allow the casino licensing process to continue without controversy.
The story began when Crosby admitted that some of his actions could bring his impartiality in the awarding of a Greater Boston casino license. Right now, that contest seems to have come down to a fight between a Wynn Resorts project in Everett and a Mohegan Sun-backed proposal at the Suffolk Downs racetrack in Revere.
Party Is Latest Misstep for Crosby
Most recently, Crosby attended a private party at Suffolk Downs to celebrate the opening of the racing season there. While Crosby reportedly paid to be a part of the event, he still faced criticism for even the potential appearance of impropriety just before casino licenses were to be awarded in the state.
That was just the latest in a string of incidents, including a lawsuit from Caesars Entertainment that accused Crosby of being biased against the company because of his ties to one of the landowners in Everett involved in the Wynn proposal.
"Over the past several months, my behavior and judgment concerning the parties to the decision have been questioned, sometimes in good faith, sometimes in bad faith," Crosby said before his recusal. "Frankly, neither I nor any of the commissioners have any doubt about my ability to be impartial in the decision-making process."
Many officials had already been asking Crosby to step down for months prior, leading them to declare his decision as being better late than never.
"The Legislature put extra tough ethics standards on the Gaming Commission that barred a commissioner from voting on a matter involving someone he had a previous business interest with," said former Massachusetts inspector general Gregory Sullivan. "It would have been proper for him to recuse himself from the beginning, though I'm glad he at least has done it now."
Candidates Want Crosby to Resign
But that hasn't been enough to stop the criticism against how Crosby has handled his position. Many officials have called for him to step down from the commission entirely, with five candidates for governor making that plea over the weekend.
That group included Democrats Steve Grossman, Martha Coakley and Juliette Kayyem, along with Republican Charlie Baker and Independent candidate Evan Falchuk.
"The possibility of a 2-2 tie is certainly real," said Baker, pointing out a problem that many have found with the now four-member panel overseeing the Greater Boston licensing issue. "I've known Steve for years. He's a good man, and he's always been willing to step up and serve the public. But we have a math problem here."
"When the chairman, who is the voice and the face of the gaming commission, cannot play the critical leadership role he needs to play every day, it undermines the commission's ability to do its job," Grossman said.
After Crosby's recusal, the remaining panel members voted 4-0 to deny Boston host community status for either the Everett or Revere proposals. Boston Mayor Martin Walsh has said that the city is considering all options, including legal action.