NBA Commissioner Adam Silver Says Gambling is Good Business
Posted on: April 21, 2015, 02:34h.
Last updated on: April 21, 2015, 02:49h.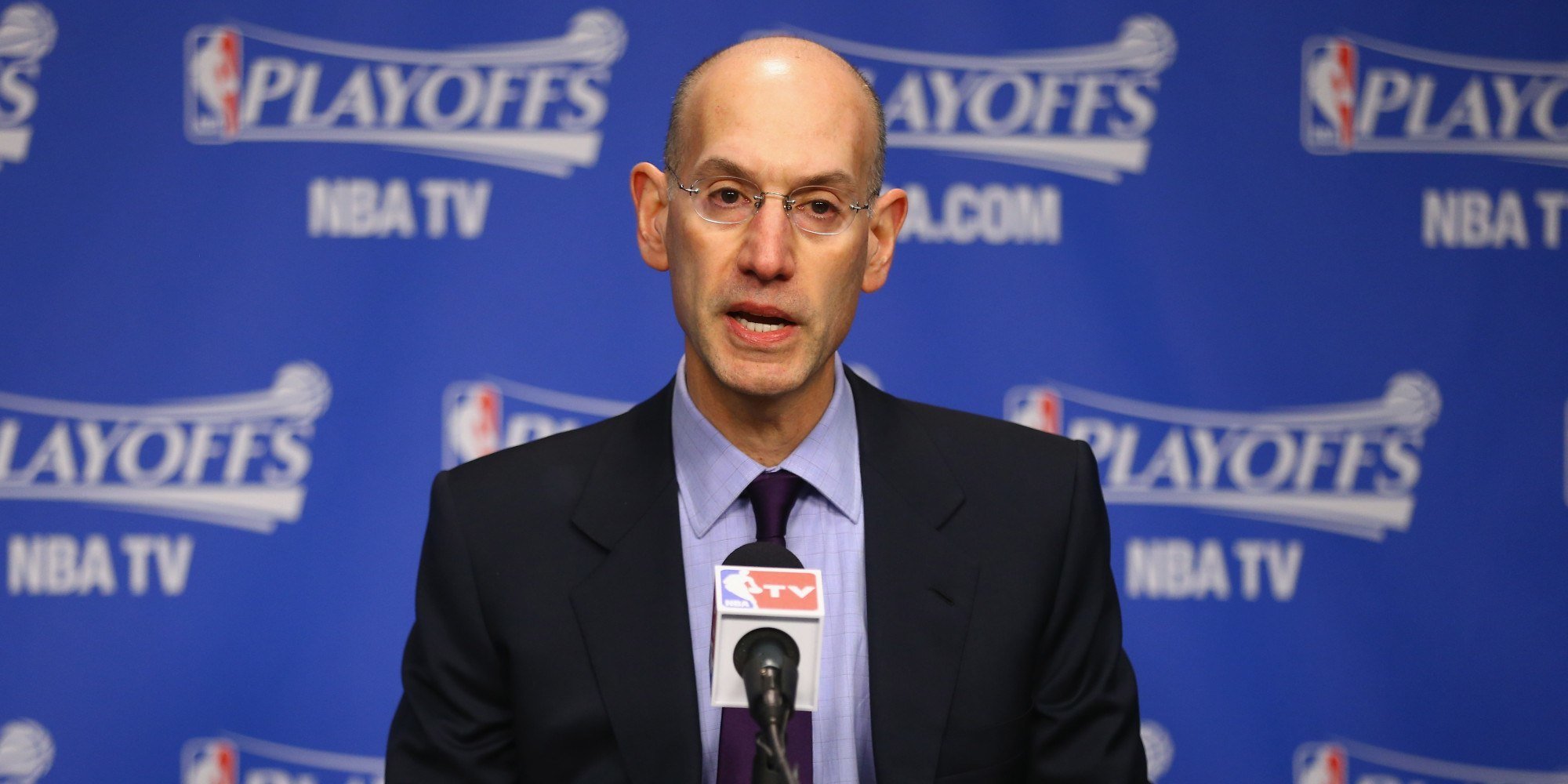 NBA Commissioner Adam Silver has made it clear that he thinks it's time for his league to change its tune on sports betting, calling for the practice to be legalized and, most importantly, regulated throughout the United States.
Silver expanded on those thoughts on Monday, when he talked about the topic while being interviewed on the Boomer & Carton show, a sports talk radio program on WFAN in New York.
"It's good for business, I don't want to hide from that," Silver said of sports betting. "Putting aside whether or not we're actually actively involved in any of the betting, it creates more engagement. We all know as fans if you have, even like a gentleman's bet or a $5 bet with your friend on a game, all of a sudden you're a lot more interested."
Not All Commissioners Agree
Silver was asked by the show's hosts whether he had talked to other sports commissioners about his views on gambling. He confirmed that he had, and said that there was a "range of reactions" from his fellow commissioners.
"Some were, 'What are you doing?'" Silver said. "Others were, 'Let's study it, seems like an interesting idea.' And that is not that we're necessarily out there promoting sports betting, but the latest estimate is there's somewhere between $300 and $400 billion a year being bet on sports in this country."
Silver made a point he has expressed before: that if gambling is going to happen anyway, it would be much better for the sports leagues if it were to take place in a regulated environment. He said that's the case in Europe, where soccer and basketball have few issues with legal sports betting, because it can be monitored.
"If there's any irregular activity whatsoever, it's like tracking insider trading on the New York Stock Exchange," Silver said. "If there's a blip, if there's unusual activity, they know to investigate. So first the issue for us is if all this betting is going to go on anyway, we should be able to monitor it."
Penned New York Times Op-Ed On Gambling
Silver's stance on sports betting has been well-known since last year, and was thrown into the public spotlight when he published an op-ed in The New York Times on the subject in November.
"Congress should adopt a federal framework that allows states to authorize betting on professional sports, subject to strict regulatory requirements and technological safeguards," Silver wrote in that piece. "I believe that sports betting should be brought out of the underground and into the sunlight where it can be appropriately monitored and regulated."
Silver's views are certainly more accepting of sports betting than those of the other major sports commissioners, though he's not as alone as he used to be. New Major League Baseball commissioner Rob Manfred said earlier this year that it is time for the league and its owners to at least talk about their stance on gambling, a major step for a league that created a commissioner's office specifically to deal with the fixing of the 1919 World Series.
MLB has also expanded its partnership with DraftKings, a popular daily fantasy sports site that offers what is essentially a legal form of gambling (though participants do not bet directly on games, instead scoring points based on the performance of individual players). The NBA has a similar exclusive deal with FanDuel, the largest of the daily fantasy sports sites.