Most Iowa Casinos Reopen, But Table Games Closed at Some Venues
Posted on: May 31, 2020, 09:03h.
Last updated on: June 1, 2020, 10:24h.
Iowa's casinos are set to reopen on Monday morning, as the state allows more businesses to resume operations after the COVID-19 emergency kept them closed for more than two months.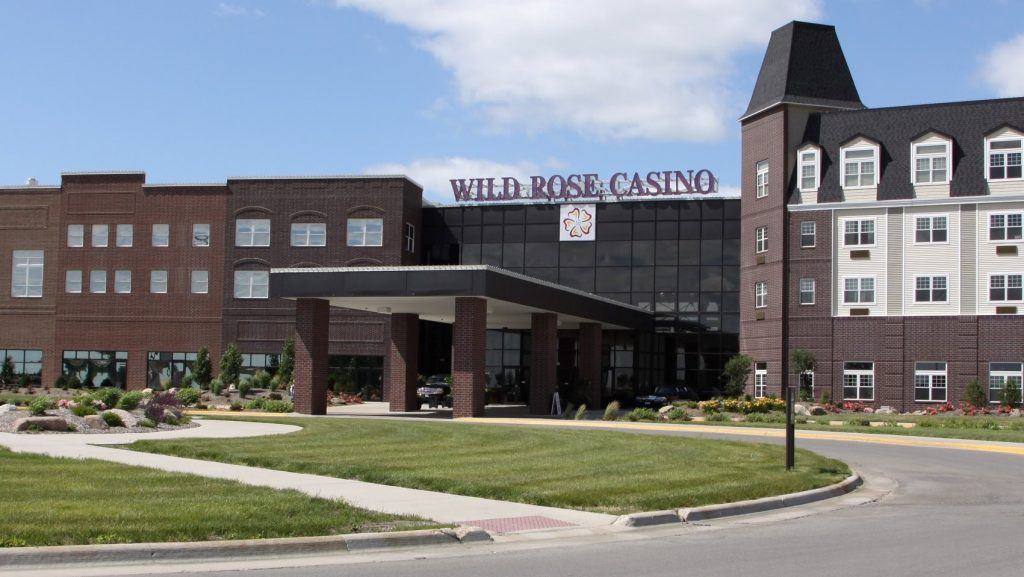 Monday is the first day the 19 state-licensed casinos can reopen, per an order signed by Gov. Kim Reynolds last week, and the three Elite Casino Resorts plan to open at 6 a.m. CT. A dozen others are scheduled to open later in the day.
The remaining casinos plan to open later. That includes Prairie Meadows Racetrack and Casino, the state's largest, which has announced a June 15 reopening. The Hard Rock Casino in Sioux City announced its plans to reopen on Tuesday morning, and Lakeside Hotel Casino in Osceola has announced it plans to reopen Wednesday.
Caesars Entertainment, which owns two of the three casinos in Council Bluffs, will only open its Horseshoe Casino in the Omaha, Neb., suburb.
The company will reopen its Harrah's casino in the town at a later date, following a phased-in strategy it's implementing in Las Vegas and other regions where the company owns multiple properties within close proximity.
Some Casinos Hold Off on Table Games
While many casinos will reopen Monday, not all will open in the same fashion.
The order Reynolds signed restricts casinos to just 50 percent capacity. It also requires casinos to enforce social distancing guidelines, which means gaming positions must be either six feet apart or separated by a barrier.
At least seven casinos, though, have already announced they will not reopen live table games immediately. That includes the Ameristar II Casino in Council Bluffs, the Casino Queen in Marquette, Hard Rock, The Q Casino in Dubuque, and the three Wild Rose casinos in Clinton, Emmetsburg, and Jefferson. The Casino Queen mentioned electronic table games will be available
Several of the casinos also announced revised hours of operation. They noted they will use the dark time to deep clean gaming and other public areas.
The policy on face coverings also varies by casino. Prairie Meadows has already announced each guest must wear a covering and must bring their own. Other casinos have stated their employees will wear a mask, but such equipment will only be recommended for guests.
Casinos plan to phase in open amenities and other services based on guest demands and state guidelines, although those also will vary by property.
Prairie Meadows Racing Resumes June 15
In addition to casino gaming returning, Prairie Meadows also announced horse racing will return to the Des Moines-area venue on June 19. When the track resumes live racing, it could be the first horse track in the country to also welcome back fans in the stands.
Reynolds' order also allows the state's tracks to allow spectators to attend races as of Monday, provided the tracks abide by social distancing and other hygiene and health standards.
Currently, there are about a dozen thoroughbred and quarter horse tracks across the United States holding races, although none are allowing fans.
That order also extends to the Iowa Greyhound Park, which may be able to welcome fans at the Dubuque track as early as this upcoming week.
They are currently open and plan to have fans the first opportunity after June 1," Iowa Racing and Gaming Commission Administrator Brian Ohorilko told Casino.org.
For now, that's Wednesday, and track officials are hopeful welcoming back fans will only help them add to the higher-than-normal handles the track has seen since it reopened on May 16. With just off-track betting, the track saw daily handles reach nearly $210,000.
On Sunday, the handle of $123,198 was nearly $30,000 more than what bettors wagered last year.
Track officials are urging patrons who come out for the first day to be patient.
"We realize that there will be times of waiting to make a bet or finding the right place to sit," the track posted on its Facebook page. "Please wager early or ahead to avoid being shut out if possible. All efforts will be made to make sure everyone is taken care of in a reasonable manner."