Montana Governor Steve Bullock Legalizes Sports Betting but Rejects Private Market
Posted on: May 5, 2019, 06:38h.
Last updated on: May 7, 2019, 04:20h.
Montana has become the ninth US state to legalize sports betting and the first this year, although bills also sit on the desks of governors in Tennessee, Iowa, Colorado, and Indiana. Governor Steve Bullock signed Montana sports betting legislation Friday authorizing the state lottery to offer wagering services via the state's current lottery provider, Intralot.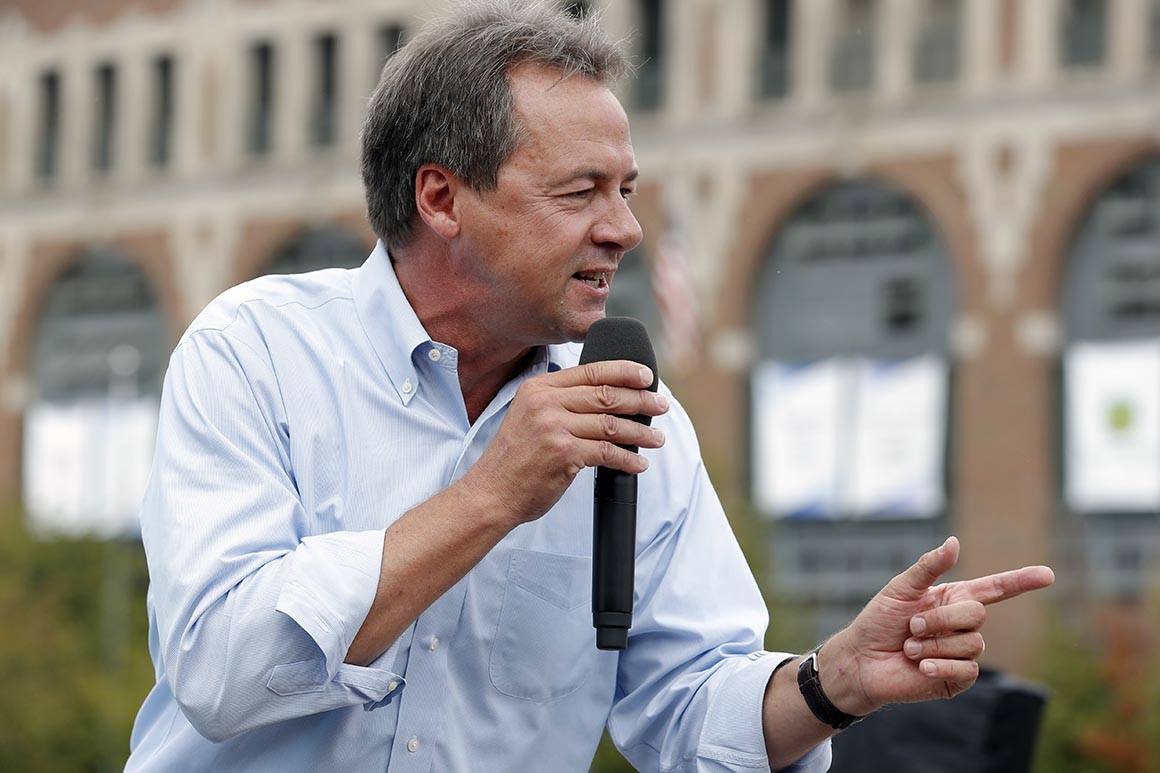 The Greece-based company has effectively been handed the sports betting monopoly and a seven-year contract after Bullock rejected the opportunity to establish an open, competitive market in the state.
Two sports betting bills were sent to the governor's desk at the end of last week that were not mutually exclusive — and some lawmakers had hoped he would sign both. The House Bill (H 725) — the one he did sign — authorizes the lottery to regulate and supply sports betting via an online platform and land-based kiosks.
The Senate bill (S 303) — which Bullock vetoed — would have allowed private businesses to run kiosks as well as multiple mobile platforms.
Earlier this month, Senate President Mark Blasdel (R-Somers) told LegalSportsReport he had spoken to the governor in an effort to convince him of the benefits of an open market. Blasdel said he believed having both models in place would give customers more options and "keep the odds in check."
As the only game in town, Intralot will have little incentive to create customer-friendly odds, and certainly the model it has proposed in Washington DC, where it also has been gifted the monopoly, is a distinctly "high-hold" system, returning far less money to the player.
Montana Sports Betting Needs Cautious Approach
But in a letter to the legislature, Bullock outlined his reasoning for rejecting the Senate Bill and explained that a completely new market "cannot support sports wagering under both systems at once."
"For the market to succeed, Montana needs to enter the sports wagering market conservatively, adopting only one of the two models now," he wrote. "If, in two years, the market can tolerate more entrants, then I fully expect the legislature will revisit whether a second model is prudent for our state.
"Under the Lottery model in HB 725, the state will have the ability to control, monitor, and protect sports wagering products and players through security and integrity protocols, policies around responsible gaming, and policies to ensure that sports wagering is competitive, transparent, and reliable," he added.
Bullock said he felt the private model could create an environment where competing companies are forced to spend large amounts of their revenues on marketing and player acquisition, leaving "little margin for return to the taxpayer."
Extra Cheeseburgers
In Montana, gambling licenses are tied up with liquor licensing. There are currently around 1,400 licensed gambling operators — the vast majority of which are bars and taverns — which will be eligible to offer sports betting via lottery kiosks or on-site-only sports betting apps.
Montana Tavern Association director John Iverson said the main benefit of sports betting for members of his organization will be not so much the extra gaming revenue, which will be small, but increase in customers it will bring to bars and taverns — the "extra cheeseburgers; extra slices of pizza."