Missouri Governor Sex and Blackmail Scandal Threatens to Bury Sports Betting Push
Posted on: April 20, 2018, 02:00h.
Last updated on: April 20, 2018, 09:14h.
Sports betting is unlikely to pass in Missouri this year, according to the sponsor of a bill that aims to bring sports books to the riverboat casinos of the Show-Me State.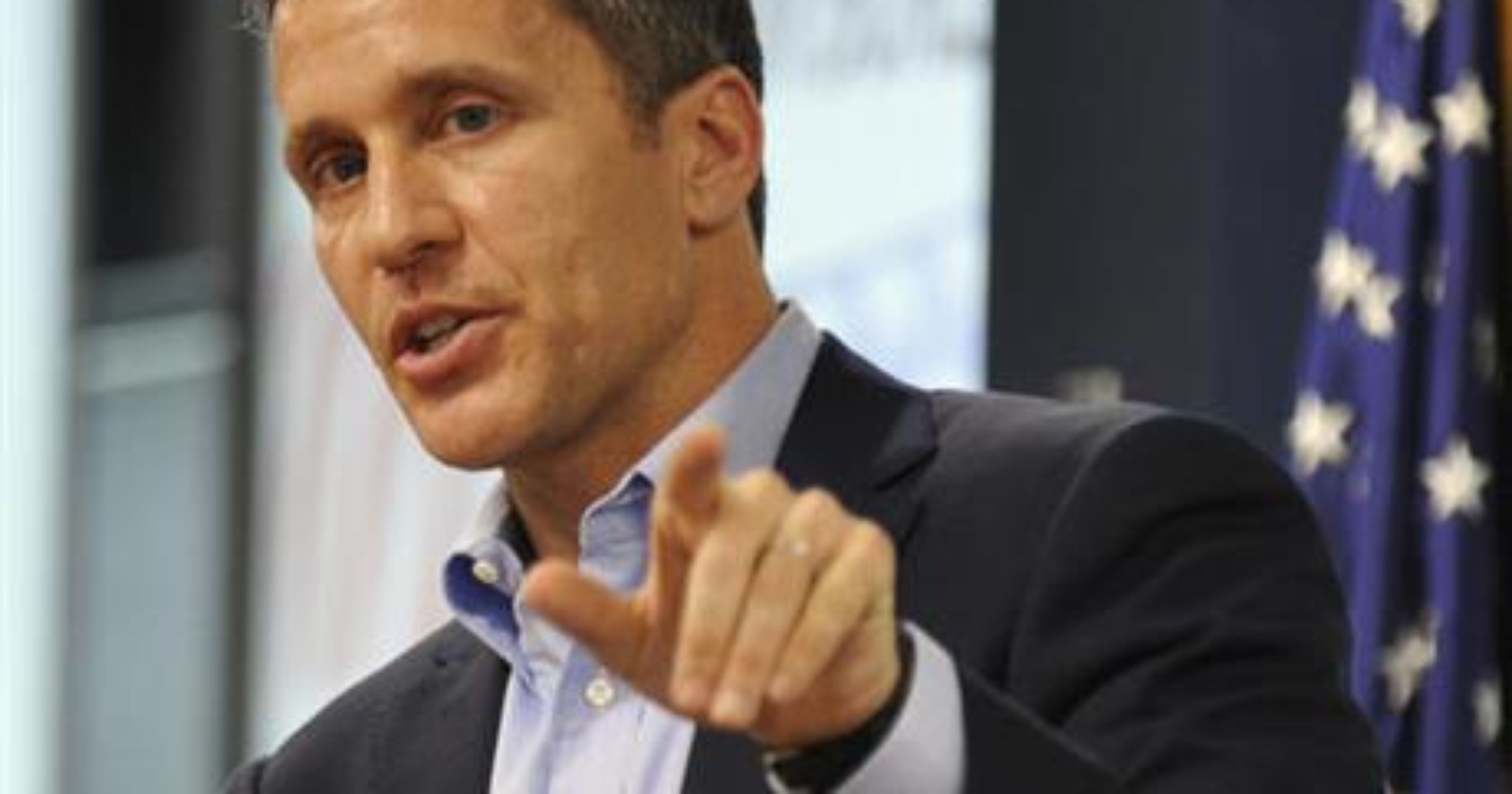 In fact, State Representative Bart Korman (R-District 42) doesn't see much legislation passing at all this year, thanks to an extraordinary sex scandal currently enveloping its Republican governor.
On February 22, month after Korman introduced his bill to the legislature, Missouri Governor Eric Greitens was indicted on first-degree invasion of privacy felony charges.
It is alleged that, in 2015, Greitens invited a woman to his house where he taped her hands to a set of exercise rings, and stripped and blindfolded her. He then took photographs of her without her consent. It is further alleged he threatened to share the pictures if she ever told anyone about their "affair."
Assault Allegations
It was initially reported in the media that the sexual liaison was consensual, but a report published by a Missouri House of Representatives committee on April 11 details claims by the woman, known only as "Witness 1," that she was not a willing participant during the encounter. She alleged Greitens, a former Navy SEAL, "groped and hit her."
Greitens denies the allegations, blaming a "political witch hunt," and has said he will not resign. On Thursday morning, a Missouri judge refused to toss the criminal case against his at the request of his lawyers.
It's not hard to see why the legislature is distracted and that makes it a bad time to have a sports betting bill in the pipeline – or, for that matter, any bill that is not absolutely crucial.
Race for Sports Betting in Midwest
But with the all-important SCOTUS ruling expected to arrive this month – and movements afoot to legalize sports betting in Illinois, Iowa and Kansas, whose casino sectors compete directly with Missouri's –  Korman felt it was crucial for the state to get the business done this year.
I do not foresee (sports betting) happening at this time," he told SportsHandle on Thursday. "If you look at the news with our governor and the attorney general and other things going on, I'm not real optimistic that any legislation is going to pass, especially something new like this."
"Betting against (sports betting) not passing is probably a safe bet at this time," he added. "Trust me, I'd like to be ahead of the curve on a lot of other things. … But I don't see that (sports betting) would be enough of a concern to do it in this session."