New York Poker Pro Hit with Federal Charges in Massive Pot Distribution Case
Posted on: October 11, 2018, 03:12h.
Last updated on: October 11, 2018, 03:12h.
New York poker pro Micah Raskin is now facing federal charges in Maryland connected to his February arrest on Long Island, when was busted for allegedly possessing more than 350 pounds of marijuana.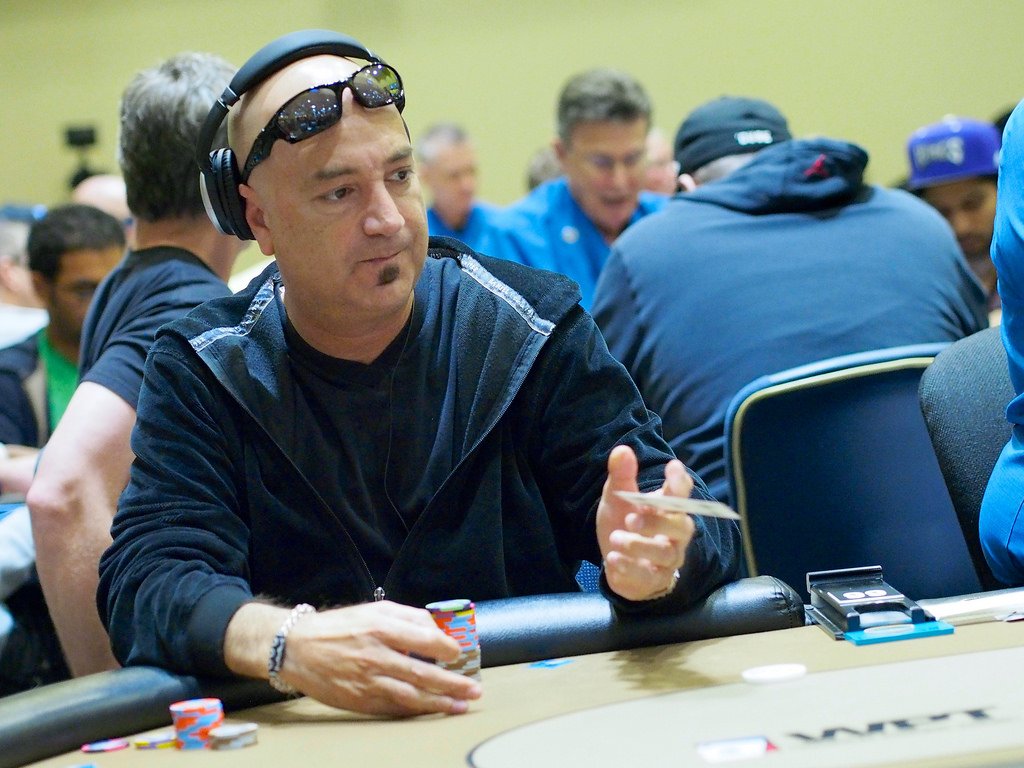 According to reporting by the Baltimore Sun, Raskin was charged in US District Court on Oct. 1 with distributing 100 kilograms or more of marijuana in the Baltimore area.
Search Finds Massive Quantities of Pot, Hash Oils
At the time of his February arrest, the Nassau County District Attorney's Office accused Raskin of receiving and storing drug shipments at his home in Old Westbury and a storage facility in Garden City.
From there, they alleged that a courier would deliver them to customers in Baltimore, Washington D.C., Virginia, and New York. Investigators say that Raskin charged $1,400 for a pound of marijuana, making the massive amount of product he was found with worth more than $500,000.
The investigation into Raskin began in November 2017, when police in multiple jurisdictions began looking into drug trafficking that originated from Old Westbury and delivered to the Baltimore area. When law enforcement executed search warrants on Feb. 6 for Raskin's home and his storage locker, they found 358 pounds of pot, along with hash oils that had an additional street value of somewhere between $170,000 and $340,000.
In addition, authorities seized a loaded shotgun, a Taser, paperwork documenting prices and payments for drug deals, two vehicles, $140,000 in cash, and more than $100,000 in high-end artwork.
Raskin Faces Significant Prison Time
Raskin was also arrested on that same day, and was charged with two counts of criminal possession of marijuana, two counts of criminal possession of a weapon, and one count of criminal possession of a controlled substance. If he is convicted of the top counts, he could face up to eight years in prison.
"With this seizure of more than 350 pounds of marijuana and huge quantities of hash oils, this alleged dealer's time living the high life selling drugs is over," Nassau County District Attorney Madeline Singas said in a statement at the time of the bust. "Our law enforcement partners at the local, state and federal level continue to dismantle drug trafficking networks at every level, and I commend this outstanding team on yet another successful bust."
It is unclear exactly how much more prison time Raskin could face if he is found guilty of federal charges. The Baltimore Sun attempted to reach Raskin's attorney Benjamin Simpson for comment, but were unable to do so.
Micah Raskin has enjoyed a successful career as a professional poker player. His Hendon Mob profile lists nearly $1.95 million in career tournament earnings, enough to rank him at 831st on the all-time money list at the time of this writing.
While Raskin has cashes in tournaments throughout the world, his favorite stomping ground appears to be the Borgata in Atlantic City. The 50-year-old has six career cashes at the New Jersey casino, including two six-figure scores. Raskin's last cash came when he won $6,399 for a 134th place finish in an event at the WPT Borgata Winter Poker Open on Jan. 28, just days before his arrest.