Alleged Terrorist Disables MGM Solar Plant in Las Vegas
Posted on: January 6, 2023, 06:37h.
Last updated on: January 11, 2023, 03:47h.
An update to this report is posted here.
An alleged terrorist has succeeded in temporarily disabling the MGM Resorts Mega Array project in North Las Vegas, the main source of solar power for all of the company's 13 Las Vegas casino resorts. According to KLAS-TV, which first obtained the arrest report, Mohammad Mesmarian, 34, faces terror charges for setting a fire inside one of the plant's transformer pits earlier this week.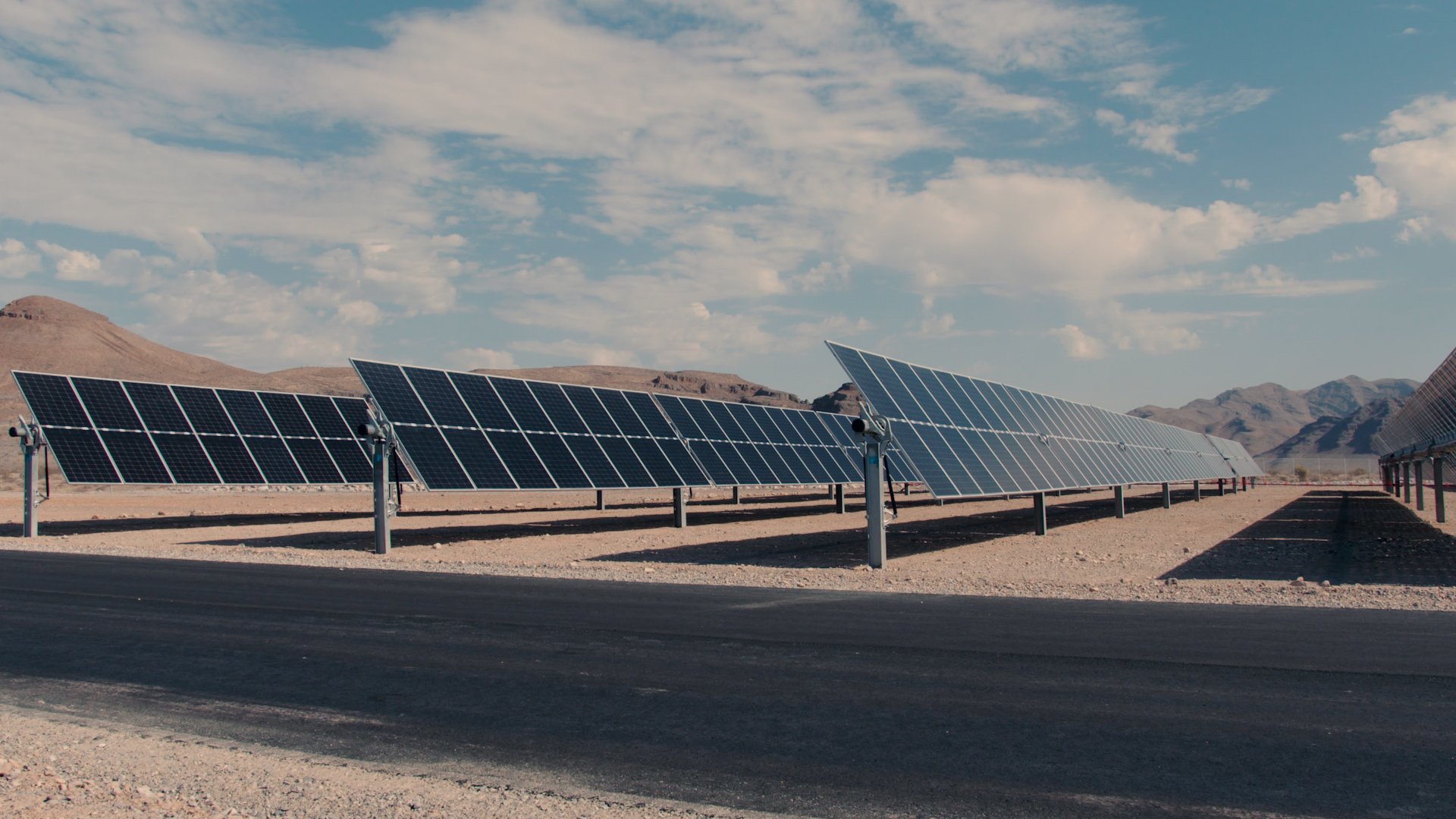 On Tuesday afternoon, police say Mesmarian rammed an Idaho-registered Toyota Camry through a gate at the plant, which is run by a Chicago-based company called Invenergy. Employees at the plant had already left for the day.
But it was not until midnight on Wednesday, according to the arrest report, that Mesmarian caused the real damage. Police say video surveillance shows him setting fire to the car while it was parked inside a generator pit after siphoning gas from its tank to burn wires in a transformer. As shown on video surveillance, Mesmarian then watched the flames for about 15 minutes before walking away.
Mesmarian faces charges of committing an act of terrorism, arson, destroying or injuring real or personal property of another, and escape by a felony prisoner.
How They Got Him
Inside the charred car, police reported finding an iPhone and two laptops they linked to Mesmarian, whom they arrested Thursday at a Lake Mead campground.
Police said Mesmarian admitted to the crime, saying he did it "for the future." However, he incorrectly identified his target as a "Tesla solar plant."
Police said there have been several attacks on Las Vegas' power infrastructure in recent months.
Extent of the Damage
A plant employee told police the fire caused "major damage," estimating it would take two years to repair because of the difficulty in locating replacement parts. However, Martin Grego a spokesperson for Invenergy, told Casino.org that the facility "is expected to be fully operational next week." Grego said that an employee inside the plant "immediately notified authorities and shut down the plant's operations, as a precaution in accordance with industry-standard safety protocols."
The MGM Resorts Mega Array project consists of 336,000 panels on 640 acres north of the Las Vegas Motor Speedway. The electricity it generates is capable of powering the equivalent of 27,000 homes per year.
When the 100-megawatt plant came online in 2020, MGM Resorts said it would supply up to 90% of the daytime power to its 13 Las Vegas Strip properties. That significantly accelerated progress toward its 2025 goal to reduce emissions by 45% per square foot.
Following the fire, MGM reported no interruptions in its power at any of its Las Vegas casino hotels.