Las Vegas Judge Orders Mental Eval for Alleged MGM Solar Plant Terrorist
Posted on: January 11, 2023, 10:34h.
Last updated on: January 11, 2023, 10:40h.
On Tuesday morning, a Las Vegas judge ordered a competency evaluation for the alleged terrorist who disabled a major solar facility supplying power to the Las Vegas Strip last week.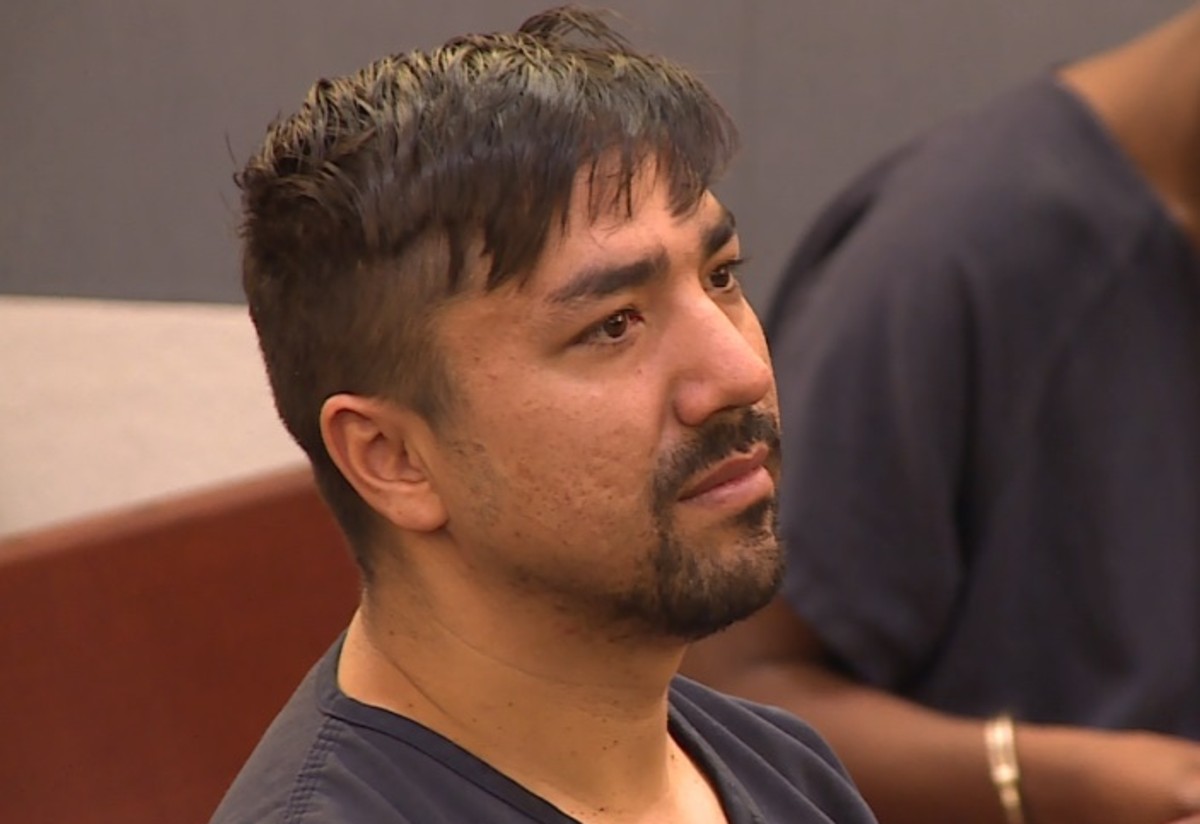 Mohammed Mesmarian, 34, faces felony charges of committing an act of terrorism, escape by a prisoner, and two counts each of arson and destruction of property valued at $5,000 or more, according to court records.
During his first hearing, Mesmarian spoke out of turn, stating: "There's so much wrong in the whole system since I entered here. Nothing's right. Just a bunch of Black people stuck in a room together."
Court marshals immediately escorted Mesmarian out of the courtroom, according to KLAS-TV.  When he briefly returned, Judge Nadia Wood ordered him to undergo a competency evaluation.
"We're going to have some doctors talk to you, answer some questions," she reportedly said.
The Attack
Police say Mesmarian rammed a car through a fence at the facility on January 3, then set fire to that car in a generator pit after siphoning gas from its tank to burn wires in a transformer. This effectively disabled the MGM Resorts Mega Array, which supplies power to 13 MGM Resorts properties on the Las Vegas Strip. It hasn't been back online since.
No one was injured during the incident.
At the time, a plant employee told police the fire caused "major damage," estimating it would take two years to repair because of the difficulty in locating replacement parts. However, a spokesperson for Invenergy, the company that operates the plant, told Casino.org that the facility was expected to be fully operational this week. No estimate was provided on the cost of repairs.
Following the fire, MGM reported no interruptions in its power at any of its Las Vegas casino hotels.
Police Claim He Confessed
Mesmarian was arrested on Thursday at a Lake Mead campground. Police said he admitted to the crime, stating he did it "for the future." However, he incorrectly identified his target as a "Tesla solar plant."
Though the Las Vegas Metropolitan Police Department has offered no insight so far into its investigation, the FBI's involvement last week – as reported by the Las Vegas Review-Journal – suggests that Mesmarian's possible links to known terrorist organizations are being thoroughly looked into.
The MGM Resorts Mega Array project – a key component of the gaming company's long-term climate strategy – is the world's largest renewable energy plant serving the gaming industry. It delivers 100 megawatts of power captured by 336K panels installed on 640 acres. This is the energy required to power 27K homes per year.
When the plant came online in 2020, MGM Resorts said it would supply "up to 90%" of its daytime power needs for 65 million square feet of buildings across 13 properties and more than 36K rooms on the Strip.
Invenergy owns the array and has a 20-year power purchase agreement with MGM. In early 2021, Invenergy sold a 75% interest in the array to AEP Renewables, a subsidiary of American Electric Power, one of the nation's largest electric companies.
The US Department of Homeland Security issued a national terrorism advisory bulletin in November, stating that it had joined the FBI in investigating power grid attacks. Most recently, an attack on four substations near Tacoma, Wash. on Christmas Day cut power to 14K people.
Most Read