MGM Expects $100 Million Q3 Earnings Ding Due to Ransomware Attack
Posted on: October 5, 2023, 06:12h.
Last updated on: October 7, 2023, 12:38h.
Shares of MGM Resorts International (NYSE: MGM) traded slightly lower in Thursday's after-hours session after the casino operator said it expects third-quarter earnings before interest, taxes, depreciation, amortization, and restructuring or rent costs (EBITDAR) to be trimmed by $100 million due to a recent ransomware attack.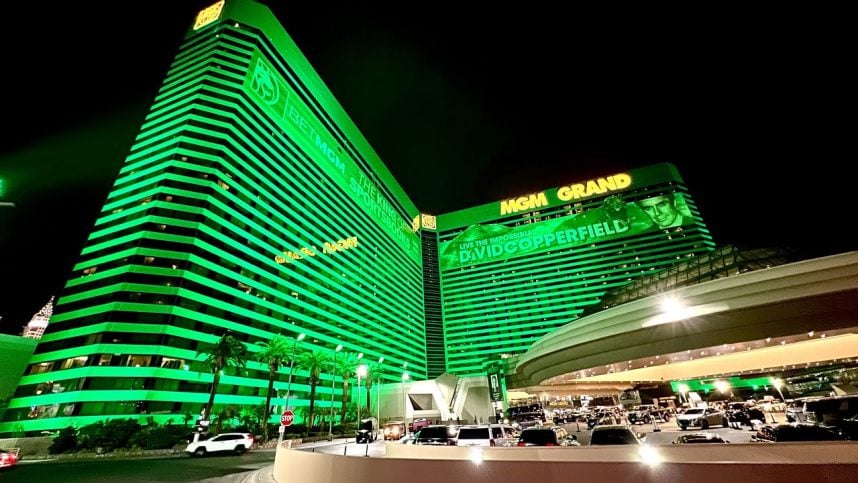 The cyber infiltration disrupted MGM's domestic operations, including the Las Vegas Strip and regional casinos, for at least 10 days and was believed to have been carried out by an increasingly notorious hacking squad known as "Scattered Spider." That group hit MGM rival Caesars Entertainment (NASDAQ: CZR) along with several other well-known corporations in other industries.
In a Form 8-K filing with the Securities Exchange Commission (SEC) on Thursday, the Luxor operator noted that it incurred $10 million in one-time expenses related to the cyber breach during the third quarter. Those costs primarily stemmed from legal fees, consulting services, and other third-party fees. Room occupancy at MGM properties took a hit due to the cyber attack.
While the Company experienced impacts to occupancy due to the availability of bookings through the Company's website and mobile applications, it was mostly contained to the month of September which was 88% (compared to 93% in the prior year period)," according to the regulatory filing.
In a letter to customers, MGM CEO Bill Hornbuckle said the perpetrators accessed the "name, contact information, gender, date of birth, and driver's license number" data of some customers who did business with the company before March 2019. A more limited number of clients may have had their Social Security or passport numbers pilfered.
Ransomware Attack Took Toll on MGM Stock
Thursday is the first time the Excalibur operator has put a price tag on the impact of the ransomware attack. However, financial markets had already priced in negative effects before today.
Over the past month, shares of MGM are lower by 20% — the definition of a bear market — and the stock now resides 32.25% below its 52-week high. It's believed that any payments that MGM made to Scattered Spider are covered by cyber insurance and some analysts believe the stock's reaction to news of the hack was a case of too far, too fast.
There's never a good time for a company to endure a cyber attack. Still, in the cases of MGM and Caesars, the operators dealt with those problems at a time when some market observers are growing concerned that a recession is looming.
That feeling is prevalent among gaming executives, and if economic contraction arrives in earnest, the industry would likely be a victim.
MGM Optimistic About Q4
MGM hasn't revealed the official date of its third-quarter earnings, but based on the company's historical reporting patterns, November 1 could be the date. That update will give analysts and investors a clearer sense of the impact of the ransomware debacle.
In the SEC filing, MGM indicated the calamity was contained to September and sounded an optimistic tone regarding the current quarter.
"The Company believes it is well-positioned to have a strong fourth quarter, with record results expected in November primarily driven by Formula 1," according to the 8-K.