MGM to Launch Real-Money Online Casino and Poker Platform in New Jersey
Posted on: May 4, 2017, 03:00h.
Last updated on: May 4, 2017, 11:31h.
MGM Resorts International announced Wednesday it will launch an online casino and poker site in the New Jersey market under the playMGM brand.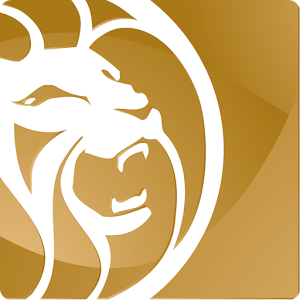 The casino giant said it had entered into an agreement with UK-listed GVC, which will provide the software for the platform. No specific time frame has been set for the launch, other than that it is due to happen "this year."
It represents MGM's first foray into real-money online gaming under its own brand name, although, as owner of the Borgata, it is already offering online casino and poker with GVC via theborgata.com.
MGM was not a player in Atlantic City when New Jersey legalized and regulated online gambling in late 2013.
While it was a joint-owner of the Borgata, with Boyd Gaming, it had opted to give up its license in Atlantic City after the New Jersey raised concerns about the company's partnership with Pansy Ho in the MGM Grand Macau, whose father the regulator suspected of having links to the Triads.
Borgata Purchase Paved the Way For MGM
In 2010, the DGE ordered MGM to "disengage itself from any business association" with Ho, prompting the casino group to disengage itself from New Jersey instead.
Its attempt to find a buyer for its 50 percent stake in the Borgata proved unsuccessful, however, and in late 2014, after Ho significantly reduced her stake in the MGM Grand Macau, regulators allowed MGM to return.
In August 2016, it bought out Boyd and assumed full control of the Borgata, making an MGM-branded online gambling platform possible.
All-time High
playMGM will join the market at an all-time high for online gambling in New Jersey. It's also a time when Borgata, the uninterrupted market leader since the launch of the industry, has been toppled from its perch by Golden Nugget. The injection of a new household name into the market could shake things up again.
It will also let playMGM customers to benefit from MGM Resorts' "M life" rewards program, which will be integrated into the platform, allowing cross-marketing between the online and land-based casinos. Online players will be able to earn points which can be spent at 15 MGM properties across the US.   
MGM has been a vocal supporter of online gambling in states like Pennsylvania and New York, and Corey Sanders, Chief Operating Officer of MGM Resorts, expressed optimism this week that more states would regulate soon.
"This is a historic moment for MGM Resorts to be launching real-money online casino and poker under the MGM brand for the first time," he said in an official statement. "GVC has been a first-rate partner for us, and we are excited about the possibilities of extending that partnership as regulated markets open up in the US."