MGM Empire City Casino Execs in Yonkers Push for Live Table Games, But Key New York Politicians Push Back
Posted on: March 14, 2019, 01:07h.
Last updated on: March 14, 2019, 01:07h.
MGM Resorts International recently acquired Empire City Casino in Yonkers, New York — 15 miles north of midtown Manhattan — and now the gaming operator wants to expand its offerings beyond just slots to live classic table games like blackjack and baccarat. But not everyone in the surrounding area is in favor.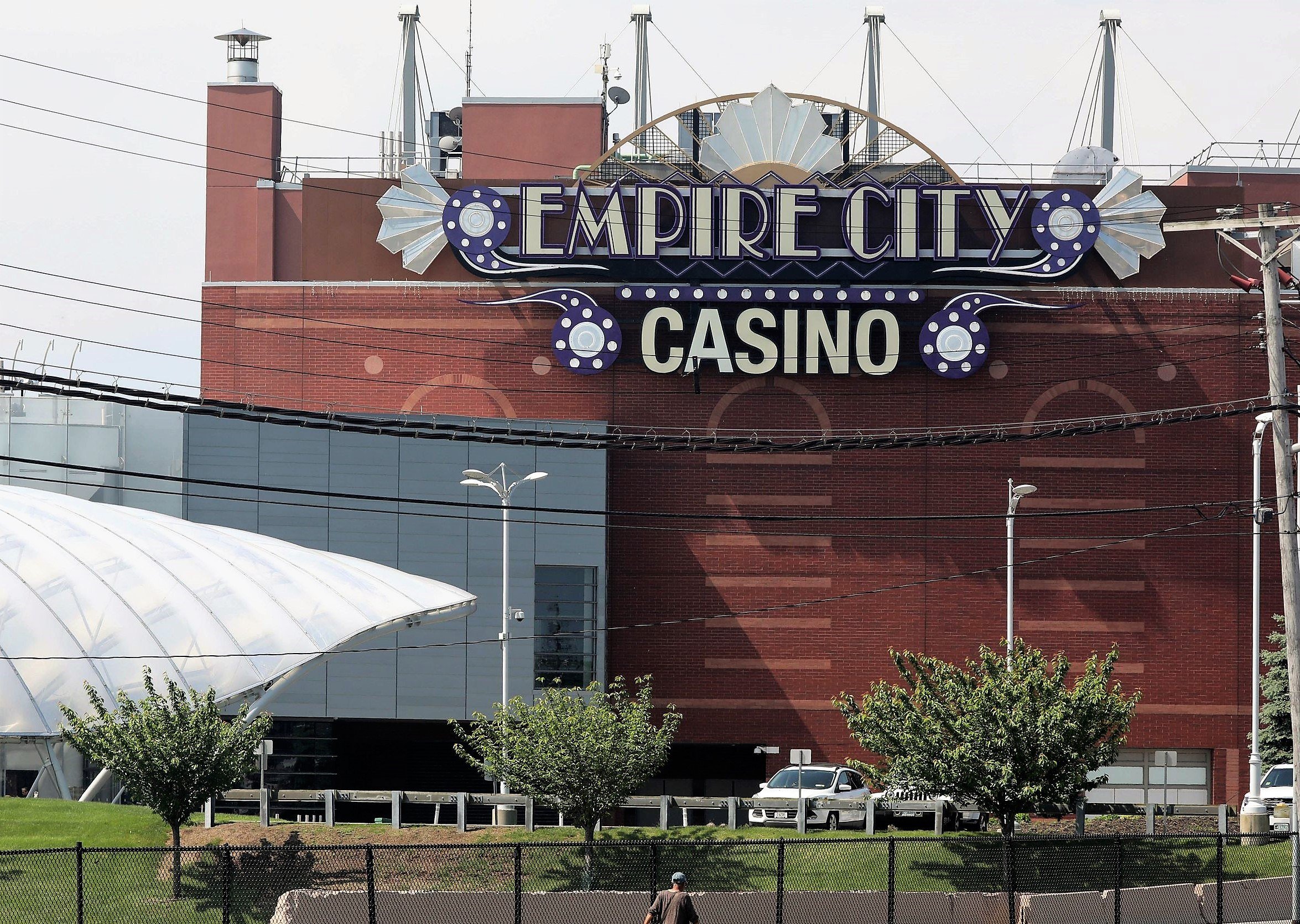 Empire Casino CEO Uri Clinton is advocating for expanded table games and other attractions as he meets this month with New York State political leaders. Locally, the effort is matched by the Yonkers City Council recently supporting full table gaming, explaining in a resolution that Empire City "cannot reach its full economic potential without … traditional slot machines, live gaming or sports wagering," according to The Journal News.
To succeed, MGM must circumvent a seven-year state moratorium which limits full-scale gambling to its four upstate casinos. The restriction lets those venues — the closest of which to New York City is Resorts World Catskills, some 90 miles away — to grow, before the Big Apple's environs will be given the same opportunity.
To override the restriction before it expires in 2023, support is needed from the legislature and Gov. Andrew Cuomo. But so far, Cuomo is not enthusiastic. And one key political leader — Assembly Speaker Carl Heastie, (D-Bronx) — has said he and some of his downstate colleagues are opposed to expanded gambling in the region, without explaining why.
Some opponents of expanded gambling contend the market is already saturated and point to upstate casino revenues falling short of expectations.
But wanting to get a foothold in the New York City region, MGM purchased the Empire City and adjoining Yonkers Raceway from the Rooney family for $850 million — in a deal that closed on Jan. 29 and will give the family another $50 million if MGM receives an expanded license.
License to Deal
Despite the initial skepticism, there are financial reasons why state leaders may support expanded offerings at the Yonkers casino.
New York State's coffers would get much-needed cash if a full-service casino were to open. Licensing fees alone are estimated to total about $500 million.
To sweeten the deal for upstate casinos, they could get some revenue or fee-sharing from any casino that expands its offerings downstate. They also could get a partial refund on their licensing fees.
Supporters also argue that table games would keep casino revenue in-state. Currently, there are nine casinos in New Jersey's Atlantic City, a two-and-a-half-hour drive from Yonkers. Two other properties — Foxwoods and Mohegan Sun —  are about two hours away on tribal property in Connecticut, where MGM also wants to open a casino in Bridgeport, about an hour from Yonkers.
Plenty of Competition
MGM has remained mum about its plans for the 97-acre Yonkers property, but local sources speculate the company may build a theater, hotel, and a convention center on the parcel.
But with some 40 Broadway and 62 Off Broadway theaters in nearby New York City, endless clubs with live performances, and big-name entertainment at large venues such as Madison Square Garden and the Barclays Center in Brooklyn, as well as a total of over 2 million square feet of event space, Empire will have its work cut out if it wants to compete.
And with world-class eateries and shopping — especially in Manhattan, where there are an estimated 24,000 restaurants — the job doesn't get any easier. The city also boasts an estimated 696 hotels, which puts it in third place among US hotel markets, after Las Vegas and Orlando, according to a 2016 state report.
Nonetheless, MGM executives are confident they can succeed in the New York City region.
We support the effort to lift the moratorium on downstate licenses, because we believe we can capture tax dollars now flowing out-of-state that can be used to fund education and infrastructure," an MGM spokesperson told Casino.org.
Even before the MGM acquisition, the Yonkers casino provided 1,200 jobs as the city's largest employer, attracted 8 million visitors a year, and generated $300 million a year for education.
The casino is also the city's largest taxpayer — about $7 million paid annually — and if expanded, the casino could "spark economic growth for the region," a spokeswoman for Yonkers Mayor Mike Spano told Casino.org.
Another downstate casino with limited gaming, Resorts World Casino in Queens, is also interested in expanded gambling.