Virginia Casino Referendum Delayed to 2020, Senate Committee Demands Gambling Study
Posted on: January 31, 2019, 07:36h.
Last updated on: January 31, 2019, 07:36h.
The Virginia casino ballot question that could have gone before voters as early as November will be delayed at least one year in order to provide an adequate amount of time to conduct a comprehensive study on gambling's potential impact on the Commonwealth.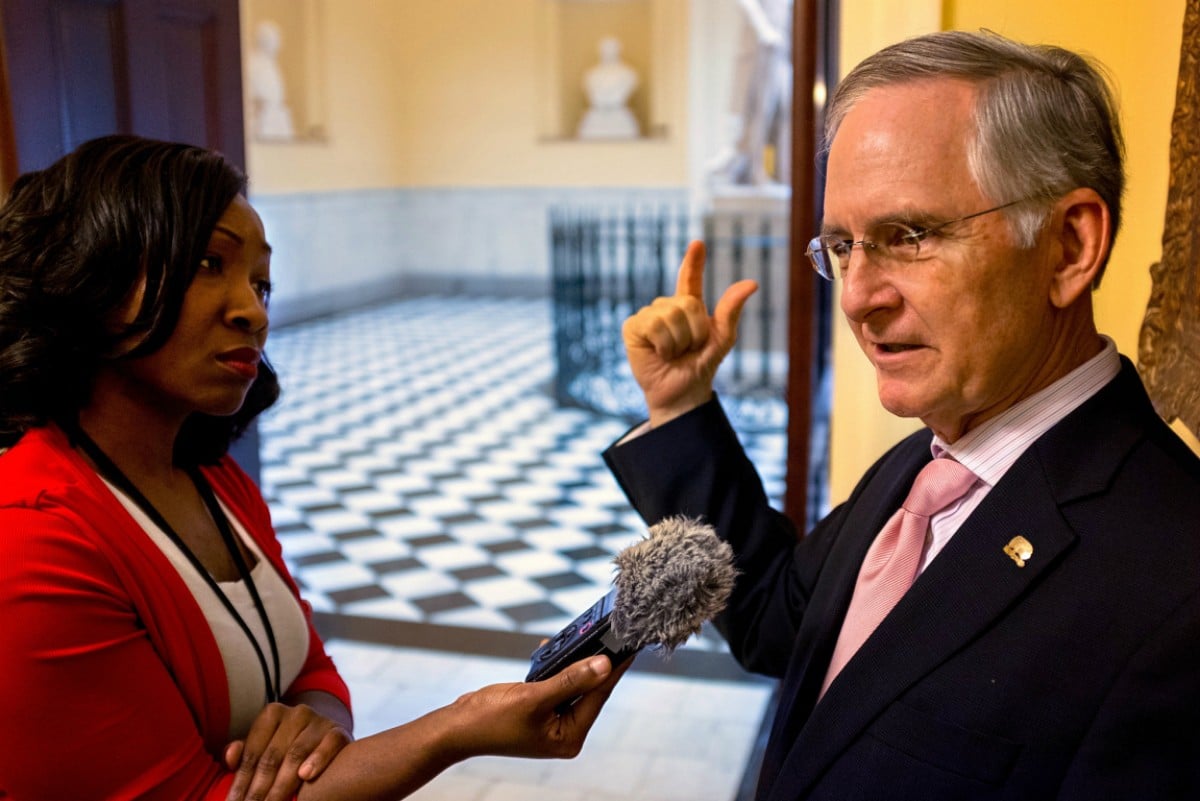 The Virginia Senate Finance Committee voted 14-4 on Tuesday to require the study to be carried out before voters are presented the option to amend the state constitution and legalize casinos.
I can't understand on an issue of this paramount importance why we would not want to make an informed and deliberate decision," Virginia Senate Majority Leader Tommy Norment (R-James City) explained. "I'm not anti-gaming; I just think that the approach that has been offered can be improved in a more deliberate manner."
The approach referenced came from Sen. Louise Lucas' (D-Portsmouth) casino bill, which earmarks commercial casinos for Bristol, Danville, and Portsmouth, and permits the Pamunkey Indian Tribe to build Native American casinos in Richmond and Norfolk. Senate Bill 1126 now moves to the Senate floor for full consideration.
Time Bomb
Lucas' legislation originally didn't call for a study on gambling's impact, but one was included by the Virginia Senate Committee on General Laws and Technology. However, the mandate required the review to be completed by November 1, just four days before Virginians will go to the polls to elect the entire Virginia General Assembly.
Virginia has been losing out on valuable gaming tax revenue for years. But politics have slowly been changing in the traditionally conservative state. The state has gone for the Democrat in the last three presidential elections after voting Republican in the previous 10.
Gaming proponents say the time to act is now, while others say caution is the best path forward. Norment opined that without the one-year referendum delay, voters wouldn't have adequate time to review the gambling impact study and understand the full the scope of the consequences.
Along with the study mandate, Norment's Finance Committee also changed the tax structure in Lucas' bill.
Gross gambling revenue would be taxed between 13 and 15 percent depending on how much the casinos win. Thirty percent of the funds would be earmarked for transportation and infrastructure, and another 30 percent for school construction.
Other beneficiaries include 10 percent for teacher salary increases, 10 percent to limit higher education costs, and 10 percent for local counties and towns where the gaming venues are located.
Changing Opinion
Virginia lawmakers surprised many last year when they signed off on allowing historical horseracing terminals at Colonial Downs. Chicago-based Revolutionary Racing offered to buy and reopen the shuttered track, but only if the slot-like machines were authorized.
The controversial gaming terminals – which allow players to bet on horse races already run but with the names of the horses, jockeys, trainers, and track concealed – were additionally legalized for off-track betting facilities.
It's not only Virginia politicians who are slowly coming around to embracing gaming. A recent poll found that 63 percent of likely voters want to allow the commercial and Native American casinos, as well as permit sports betting.