McCain Weighs in on Connecticut Casino Fight, Opposing Tribal Satellite
Posted on: May 11, 2017, 04:26h.
Last updated on: May 11, 2017, 04:34h.
Sen. John McCain voiced his opposition to a new casino in Connecticut on Tuesday, saying the proposed project would endanger the state's revenue-sharing deal with the Mohegans and the Mashantucket Pequot tribal operators, ultimately costing the state hundreds of millions of dollars.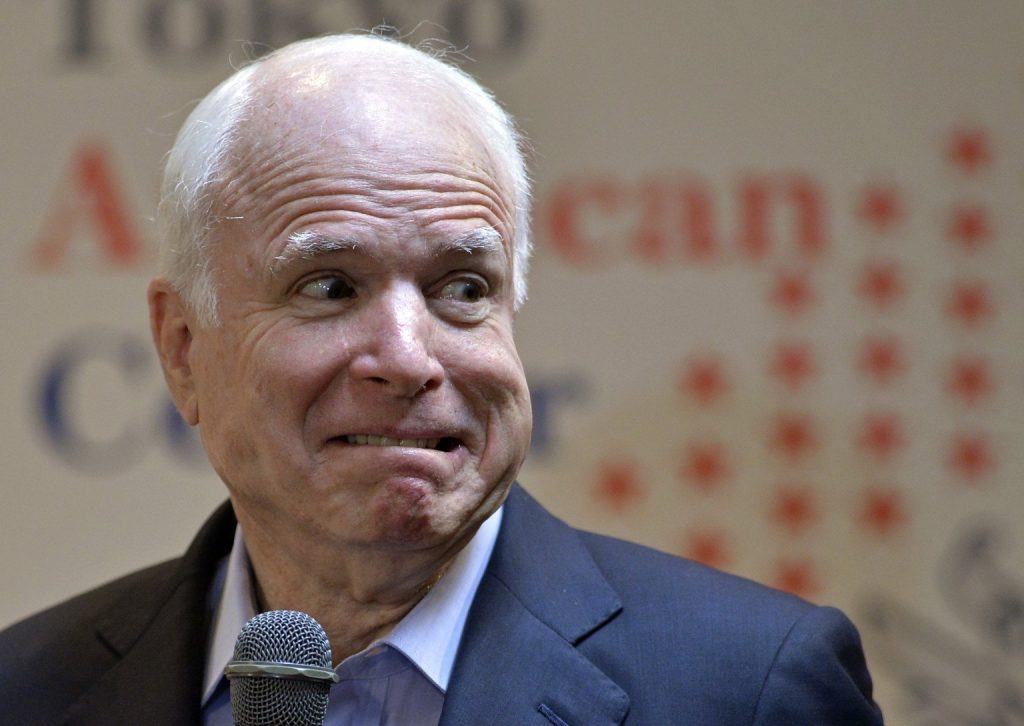 These tribes, however, contend the opposite, saying the whole purpose of their proposed jointly run casino in the north of the state is to protect revenues the casino shares with Connecticut. The Mohegans and the Mashantucket Pequots, who operate the Mohegan Sun and Foxwoods in the southwest of the state, are looking to open the casino purely to deflect competition from MGM's new resort.
But because the proposed "satellite casino" would be operated by tribal operators outside tribal lands, it raises a slew of legal issues.
Drawing Border Battle Lines
In a letter sent to Interior Secretary Ryan Zinke, McCain encouraged the administration to disavow an advisory letter the Mashantucket Pequot and Mohegan tribes of Connecticut were parading around in support of their proposed joint casino on non-tribal lands.
"The Tribes and the State of Connecticut believe that operating a joint gaming venture on off-reservation land, as sanctioned by state law, allows them to and skirt the existing legal framework for pursuing off-reservation gaming under the Indian Gaming Regulatory Act" McCain wrote.
In his letter, McCain asserted that the Obama administration was incorrect when telling the Connecticut tribes that their proposal for a jointly operated casino would not violate existing state compacts.
McCain was one of the architects of the 1988 law that made casino expansion beyond Nevada and New Jersey possible.
"As a principal author of IGRA," McCain wrote, "I have grave objections about the previous Administration's apparent circumvention of over 25 years of Indian gaming law."
Geography Lesson
MGM representatives were quick to circulate McCain's letter to politicians in Hartford and Indian Affairs authorities in Washington DC.
Tribal casino representatives responded to McCain's letter with a statement of their own, balking at the "eleventh-hour tactic by MGM to stall our growing momentum."
They also seized on McCain's referring to the proposed development as "an off-reservation casino near the Connecticut-New York border just a few miles from New York City." The casino in question is on the other side of the state, on the border with Massachusetts.
Whether that was just a slip of the keyboard or legitimate confusion about state borderlines, the mistake is understandable when considering that all interested parties are at war over a customer base from just across Connecticut's border to the south, in New York City.
They also objected to the characterization of an "off-reservation" venue, as if it were something less than the commercial casino they are seeking approval to build.
"It's clear MGM owes an apology to Senator McCain," the statement said. "They purposely gave him bad information, which makes sense considering they've been doing the same with Connecticut's elected leaders for months."