Potential China Hainan Casino Won't Steal Macau Profits, Credit Agency Fitch Opines
Posted on: February 18, 2018, 02:00h.
Last updated on: February 16, 2018, 04:11h.
Another Chinese gambling destination in the form of a Hainan casino is unlikely to shake up Macau's gaming grip any time soon, according to a leading credit rating agency.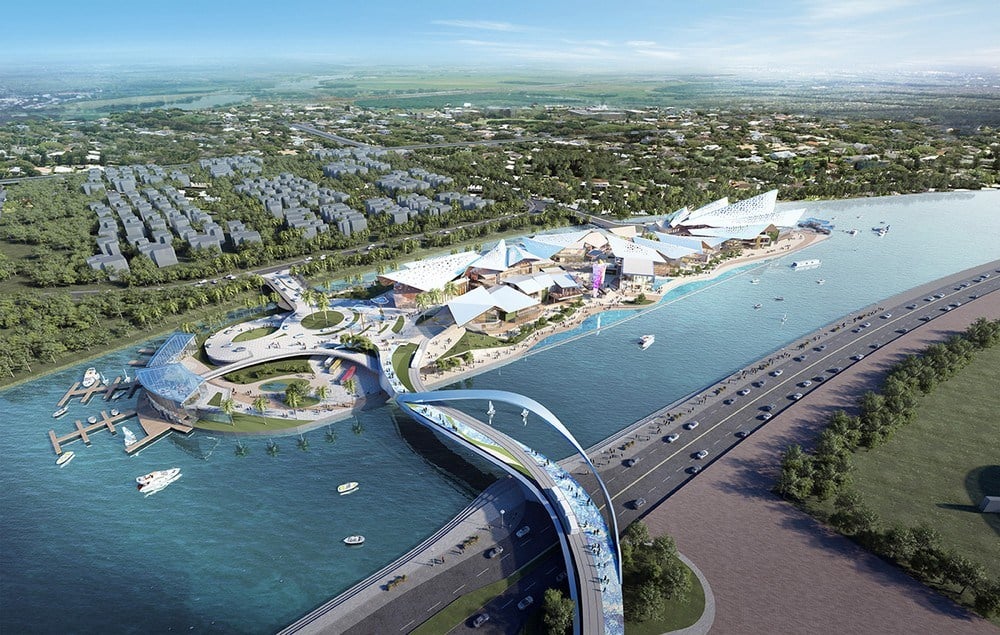 Unless, of course, it is.
As officials in Beijing contemplate whether to allow gambling on the southern tourist island of Hainan, Fitch Ratings is reporting that such a proposal would not "pose any imminent threat" to Macau's credit rating and its status as the go-to gambling destination in Asia.
Currently, no brick-and mortar-casinos are being considered. Only online gaming, lotteries, and sports betting are under consideration at  present. But such a move would probably pave the way for eventual land gaming.
Hainan Island has been dubbed the "Hawaii of China." Already popular for its white sandy beaches and lush climate, allowing a casino would further solidify the seaside tourist destination's desirability.
Hedging Their Bets
Confident as the folks at Fitch may sound that Macau will maintaining its gaming monopoly in China, they're also leaving themselves some wiggle room. Their assessment is largely based on the fact that Macau still stands as the only jurisdiction in China allowed to operate physical casinos. But there's no guarantee that will last forever, a fact Fitch analysts seem to be well aware of.
"A challenge to Macau's economic model could potentially emerge over the longer term, should China revise existing criminal laws that prohibit most forms of gambling in the mainland," Fitch said in a statement.
Investors don't appear to be buying the notion that Macau's status is secure either.
Just a day after the news was announced that Hainan was being considered, stock in Macau casinos tumbled, with Galaxy Entertainment quickly losing 7.7 percent of its stock value. Sands China and MGM China also saw their stock plunge 6.1 and 6 percent respectively, though all the losses stabilized at closer to 1.5 percent by the end of the day.
Macau generated more than $28 billion in gross gaming revenue in 2016, while Sin City, by comparison, took in $11.1 billion for the same time period. Even the slightest dip in investor confidence can equate to hundreds of millions of dollars in losses.
Attitude of Latitude
Considering Chinese President Xi Jinping's anti-corruption campaign, a Hainan casino would mark a dramatic departure in the country's approach to gambling, which is entirely banned on the mainland.
According to Bloomberg, those who watch global gaming movement never saw it coming. "I think investors were shocked — I'm a bit surprised," said Sam Chi Yung, a Hong Kong-based strategist with South China Financial Holdings Ltd.
There is also speculation that the move is part of a bigger plan to reshape the economy of the island, which is running at a fiscal deficit, despite its popularity with Chinese tourists. Rumors of a Hainan casino, as well as a new airport and the relaxing of visa requirements, could expand the area's tourism base and bring in more foreign visitors.
Add it all up, and suddenly the idea of a Hainan casino — or multiples thereof — starts to make sense. However, the idea of the island's gaming scene ever competing with Macau is still far off in the future, if ever. Even if casino licenses were being handed out tomorrow, it would be years before any semblance of genuine competition became a reality.
That's an eternity in the gaming world, but it's something that Macau's investors will be keeping tabs on.
Similar Guides On This Topic