Mayweather-Pacquiao Fight Could Break Vegas Betting Records
Posted on: April 30, 2015, 05:06h.
Last updated on: April 30, 2015, 05:06h.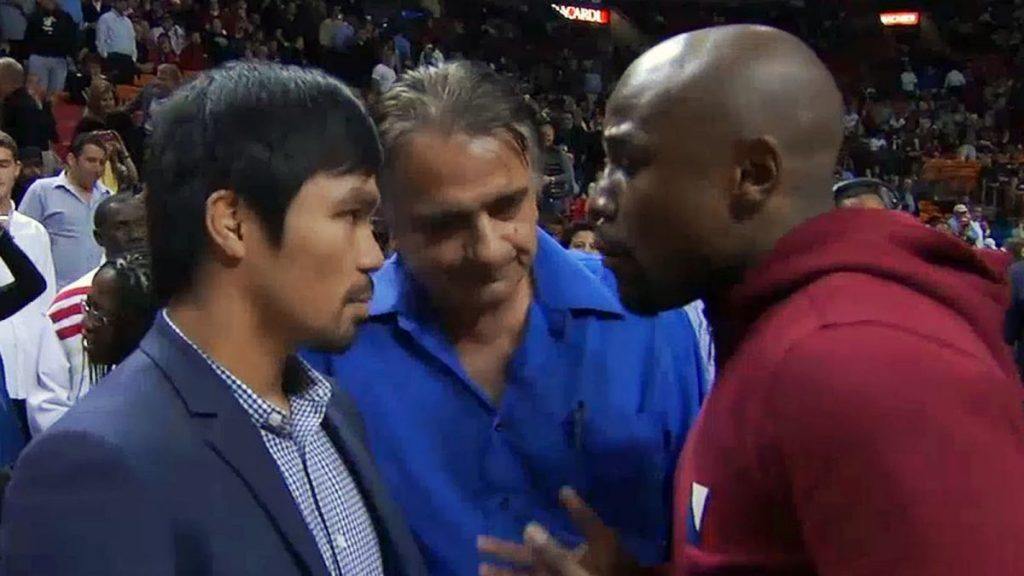 The biggest boxing match in recent memory is almost here, as Floyd Mayweather Jr. will take on Manny Pacquiao at the MGM Grand in Las Vegas this Saturday night.
And while the action in the ring will be enjoyed by boxing fans around the world, there may be even more action in the Las Vegas casinos, where sportsbooks are expecting a massive influx of bets over the next few days.
In fact, the betting for this fight could be record-breaking.
In the history of Las Vegas, the 20 sporting events that have been bet most heavily have all been Super Bowls.
That's expected to change this weekend, as the Mayweather-Pacquiao fight should easily break into that total.
Some believe that it could even overtake the 2014 Super Bowl, which saw $119 million in bets taken by Las Vegas sportsbooks, as the most heavily bet sporting event in the history of the city.
Big Bets Expected in Final Days before Fight
Others aren't going quite that far: many sports book directors, such as Jay Kornegay of the Westgate Las Vegas SuperBook, are predicting about $80 million in wagering. But either way, there's little doubt that money will be coming in left and right on this fight.
"America has to bet this fight," Kornegay said. "Everyone coming to this town, they're going to wager on this fight. And we think 70 percent of the action will come in from Thursday on."
The fight has generated hype like few other sporting events has been able to. The MGM Grand Garden Arena has sold out all 16,800 seats, generating $74 million in ticket sales, a new record for a boxing card.
That doesn't even take into account the price that some of these tickets are being scalped for, with some said to be going for 10 times the face value or more.
Mayweather Slightly Favored in Bout
Mayweather comes into the fight as the favorite: at MGM Resorts, for instance, he is listed at -200, meaning a bettor must wager $200 to win $100 should Mayweather emerge victorious.
Meanwhile, Pacquiao is listed at +170, meaning that a $100 bet will return $170 if Pacquiao wins. Given the better payout for Pacquiao, it's no surprise that most of the public money has come in on him.
"Most people would rather bet $20 and win $40, than bet $20 and win $10," said Kornegay. According to him, about 87 percent of all bets are on the underdog so far, though the overall amount bet is higher on Mayweather thanks to three bettors who have each bet hundreds of thousands of dollars on the undefeated favorite. 
There are plenty of other bets that bettors can choose from as well. There are prop bets available on how long the fight will go (over 11.5 rounds is a heavy favorite, suggesting most expect a decision rather than a knockout), while gamblers can also shoot for some longshot bets: if you think Pacquiao is going to win by a first-round knockout, you can get 45-1 odds at the Westgate.
And while the boxing match may be one of the biggest gambling events of the year, it's only part of what should make Saturday a busy day at the sportsbooks.
May 2 is also the date for the Kentucky Derby, meaning that for fans of classic American sports that don't grab the public's attention in the way they used to, Saturday could be a throwback to a long-forgotten era.