Boston Compensation from Wynn Everett Down to Commission
Posted on: July 19, 2014, 10:00h.
Last updated on: July 17, 2014, 08:00h.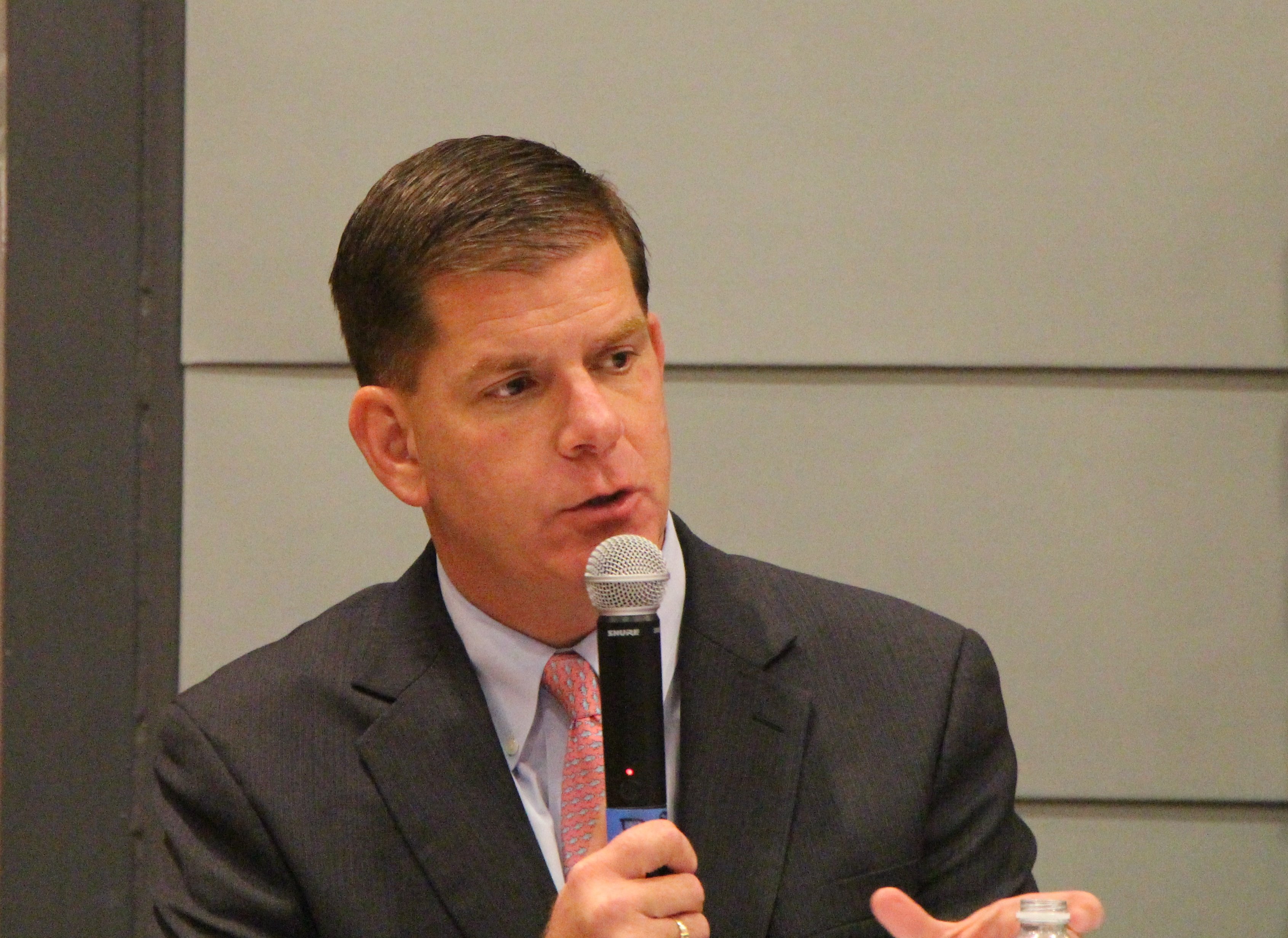 Given how strongly the city of Boston and the citizens of East Boston had opposed a casino at Suffolk Downs, it was something of a surprise that the two cities and Mohegan Sun were able to amicably come to a "surrounding community" agreement. On the other hand, a similar agreement between Boston and Wynn Resorts is proving to be a contentious affair.
With the two sides unable to come to an agreement on their own over Boston's compensation for a Wynn Everett casino, the Massachusetts Gaming Commission will now determine how much money the city should receive from Wynn if their proposed casino wins the Greater Boston licensing battle. It's a reluctant move for the commission, but one that is necessary before they can determine which casino project will ultimately win the sole license in the region.
Boston Ends Negotiations
Boston Mayor Martin Walsh cut off all negotiations with Wynn last week soon after reaching a lucrative multimillion-dollar compensation package with Mohegan Sun. Since then, Walsh has said that the city will not participate in the process, and will allow the Gaming Commission to determine a fair deal on its own.
According to Walsh, Wynn Resorts has failed to share necessary details about their project that the city would need to come up with a proposed compensation package. Wynn had made an offering of their own, but Walsh said that it was only worth about $600,000 per year, far less than the $18 million annual minimum they would receive from Mohegan.
"The city is expecting the Massachusetts Gaming Commission to acquire the facts necessary to make a prudent judgment and is confident the Massachusetts Gaming Commission, unlike the city, will receive the documents and information necessary to do so," said Melina Schuler, a spokesperson for Mayor Walsh.
Commission Expects Process to Take Weeks
The commission has said that despite Boston's decision not to participate in the process, they'll do their best to come to a fair decision.
"We're going to be aggressive in reaching out to find information," said Commissioner James McHugh. "We have a lot of sources of information…we do the best we can with the information we can get. That's our statutory responsibility, that's what we're going to do."
Ultimately, such a deal could come in many forms. The commission has the right to impose just about any requirements on Wynn that it feels are appropriate, and can force the casino firm to make annual 'impact fee" payments to Boston. However, it also has the power to potentially strip Boston of its status as a surrounding community entirely, denying it from receiving any compensation at all.
The process of determining what's fair for both sides is expected to take several weeks. Commissioners have suggested that they may hold a public meeting to get the opinions of Boston residents, particularly those in the Charlestown neighborhood that would be most impacted by an Everett casino. In particular, the Gaming Commission is expected to take a close look at how the resort would impact traffic in Sullivan Square, which is already known for being jammed during commuting hours.
A final decision on which casino project will be licensed by the state is expected in September.