Massachusetts Casino Proposals Flawed, Says Panel
Posted on: September 11, 2014, 07:00h.
Last updated on: September 10, 2014, 11:02h.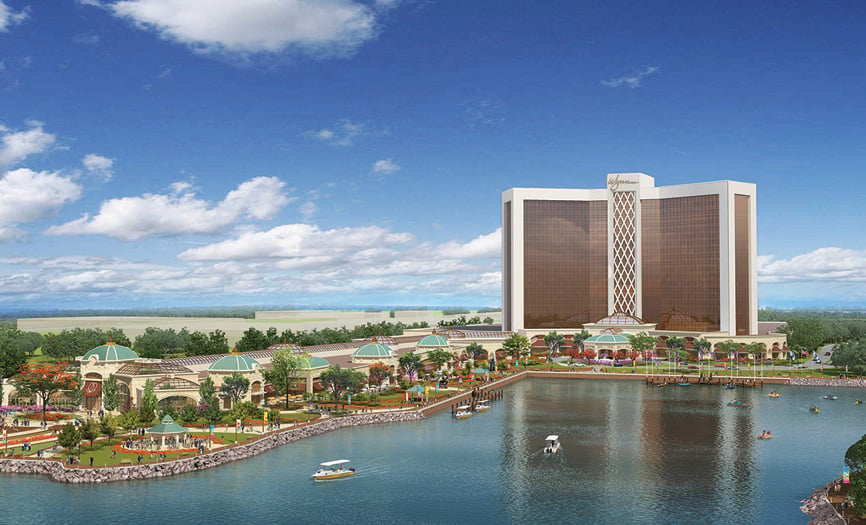 Massachusetts casino contenders Wynn Resorts and Mohegan Sun may need to rethink their casino plans if they wish stand a chance of getting their hands on the one state gaming license available. That's the surprising initial verdict of the panel of regulators charged with choosing a winner of the seemingly unending Massachusetts casino war.
The panel, which will spend the week scrutinizing both plans, announced at the end of the first day of deliberations that they were not completely happy with either. For Wynn Resorts, it's a question of uninspiring architectural design, said regulators, while for Mohegan Sun it's about an uninspiring level of investment. Both companies may have to modify their ideas in order to receive the go-ahead.
The deliberations represent the final chapter of a long-running saga that has, at times, resembled a dirty tricks political campaign, as companies vied for the attention of regulators in a hugely competitive bidding process, which occasionally descended into tit-for-tat recriminations. One bidder, Caesars Entertainment, even pulled out of the process following a $100 million promotional campaign, and subsequently filed a lawsuit against the former head of the Gaming Commission for over an alleged conflict of interest.
Generic Design
Outlining criticisms, Commissioner James McHugh, said that the Wynn project lacks the imagination of other Wynn properties in Las Vegas and Macau, and that a condition of the license would be that Wynn considers redesigning the exterior. In its current form, the Wynn Everett consists of a rather simple hotel tower, lacking architectural innovation and flourish.
"It's a generic design and does not reflect something unique to Massachusetts," McHugh complained. "It does not capture the energy that this company is capable of."
McHugh also criticized Wynn Resort's failure to address traffic problems in Sullivan Square, through which 60 percent of the proposed casino's traffic would be likely to travel. While there was no recommendation made on the steps Wynn Resorts might take to remedy the situation, this is an issue that is likely to be addressed later in the week.
McHugh was full of praise for Mohegan Sun's curved-glass offering, however, calling it "a creative design that recognizes its place within its surroundings. The design approach fits well with the site and adjacent neighborhoods, is attractively styled, and demonstrates its compatibility with surroundings," he said. The Mohegan Sun traffic plan, meanwhile, was "complete and workable."
Low Construction Costs
However, there were concerns about Mohegan Sun's financial plan and its level of investment in the project. Developers are required to invest at least $500 million in a resort development of this kind in order to be considered for a license, a figure that excludes the cost of financing and land. Mohegan Sun just scrapes past the basic requirement with a spend of $526 million. Meanwhile, Wynn's investment in this area is more than $1 billion, said Commissioner Enrique Zuniga.
Furthermore, Wynn's construction costs are $957 million, which dwarfs that of Mohegan Sun, at $376 million. That makes for a far greater average investment per hotel room, which translates to "a rough estimate of quality," the Commission said.
The commission also highlighted concerns that Mohegan Sun may be tempted to drive customers to its Foxwoods facility in Connecticut, where it pays less taxes. The Commission is seeking assurances that this would not be the case.
The deliberations continue.