Massachusetts 2015: New Casinos, Old Issues, No Olympics
Posted on: January 2, 2016, 09:00h.
Last updated on: December 16, 2015, 02:45h.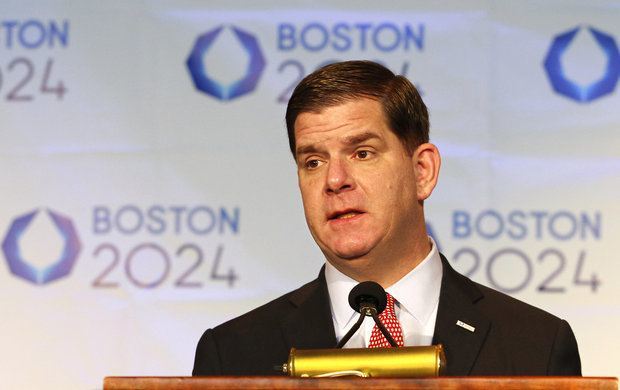 Massachusetts had one heck of a 2015, and though Fenway and the Garden were relatively quiet as the Red Sox and Celtics struggled, the Patriots provided plenty of excitement once again in Boston.
Sports are held with the utmost respect in Massachusetts and its capitol city, the college and professional teams are proud to call many of the most loyal and energetic fans their own.
Over the last 12 months, it was a different type of passionate roar, raucous at times, that emanated from Cape Cod to Pittsfield, and that was the topic of gambling.
The Bay State was "at bay" when it came to various issues concerning the expansion of commercial gambling, and things at times got uglier than a Sox-Yanks playoff series.
Three Casinos to the Wynn
In 2011, then-Massachusetts Governor Deval Patrick (D) signed the Expanded Gaming Act into law. The approved legislation called for three new commercial gaming facilities divided into three specific regions.
MGM won the bidding war for the Springfield location, Wynn was granted the Boston-area Everett license, and Penn National was permitted to add a slots parlor to the Plainridge Park harness horseracing track.
The two resort licenses cost $85 million each and required a minimum capital investment of $500 million. The state legislature will collect 25 percent of gross gaming revenues, and the market is projected to bring new jobs and revenue to the Commonwealth to help aid local and statewide initiatives.
On paper, it is a brilliant idea. In reality, it's been a disaster.
While Plainridge's slots opened in June, the groundbreakings of the billion-dollar projects for the MGM and Wynn have incurred one nightmare after another.
In September, MGM scrapped plans for a 25-story hotel tower from its complex in favor of a smaller six-story resort. The modification is allegedly due to Connecticut reportedly considering allowing a third casino to open to open near its northern border just miles away from the MGM Springfield.
Things are even worse at the Wynn Everett, Vegas billionaire Steve Wynn engaged in a legal dispute with the nearby City of Boston. Residents and city politicians are arguing the increased traffic will create nightmares on the already congested Alford Street and Rutherford Avenue arteries.
In late November, Massachusetts Senate Minority Leader Bruce Tarr (R-Gloucester) suggested online gambling might help aid the current debacle.
"Our state has chosen to pursue casino gaming… Allowing those we are counting on to produce revenue for Massachusetts and our cities and towns to conduct online gaming will give them a competitive advantage," Tarr explained.
No Olympics!
Boston is the third-most densely populated city in America.
Its residents are understandably uneasy when it comes to transportation and ease of movement concerns when contemplating hosting events.
Two years ago, Boston, backed by various city leaders and businesspeople, decided to bid on the 2024 Summer Olympics. Patrick signed a bill to explore the bid, and the US Olympic Committee (USOC) officially chose Beantown in January of 2015 to be the country's candidate city.
Local opinion on hosting the games was divided, 52 percent of Boston residents saying they opposed welcoming the Olympics primarily due to the potential of being on the hook for millions or even billions of dollars in hosting costs.
On July 27, 2015, the USOC canceled the bid out of lack of public support.
"This is a commitment I cannot make without assurances that Boston and its residents will be protected," Boston Mayor Marty Walsh said before the withdrawal. "I cannot commit to putting taxpayers at risk."